Lonely C (Soul Clap) – Top 10 Inspirational Albums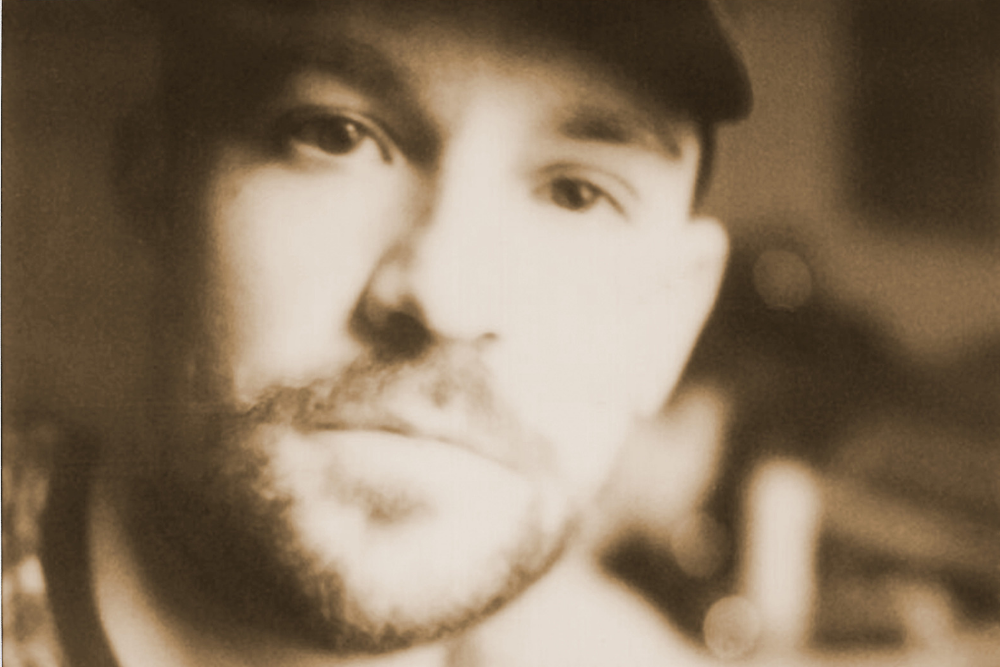 Lonely C (Soul Clap) – Top 10 Inspirational Albums
Lonely C (Charles Levine) is one half of legendary Boston duo Soul clap who is stepping out on his own for the release of his solo album 'Charles & Tribulations' on Soul Clap records on 26th November. Having already dropped two brilliant singles 'Hold Up and 'Ain't Worried' which both featured Grammy Award winning singer songwriter Kendra Foster and the superb 'Make America Dub Again' it's safe to say that this is one of the most highly anticipated releases of the year.
It's an album where Lonely C can be heard singing, playing guitar and keys, drum programming as well as arranging. Equally exciting is that Charles has formed the Lonely C Band, with Morgan Wiley and percussionist/multi-instrumentalist Caito Sanchez, who are hitting the road in early 2019.
'Charles & Tribulations' is an incredibly personal journey, featuring music recorded over a five year period through life's' ups and downs, "Questions of identity, of love and relationships, of ego, and how to maintain balance and sanity". It's a brilliant piece, primarily self written but packed with brilliant cameos from friends and world class musicians. We will be covering the album in full next week.
In the run up to the release of the album we spoke to Lonely C about his Top 10 albums which have inspired him. Check out the sublime list below which ranges from P Funk, Soul, 80's Pop, Ambient soundscapes to Hip-Hop and DnB, it's a fascinating insight into the mind of an artist.
Brides Of Funkenstein – Funk Or Walk
I know I go on and on about all things P-Funk, but what can i say, this music is at the core of my inspiration! I discovered this album in my more recent adult years and it is such a gem. This is all about Lynn Mabry and Dawn Silva who for those who dig Talking Heads appear singing back up on Stop Making Sense (lets not forget Bernie Worell in that ensemble as well) Check out "Just Like You" which is the ultimate ballad. Also "War Ship Touchante" is just incredible and is proof of how P-Funk almost got selected to do the music for Close Encounters Of The Third Kind!
Roy Hargrove pres RH Factor – Hard Groove

Yes, music has just recently lost another giant as Roy Hargrove sadly past away in early November 2018. He was such an important figure because of how he fused sounds from jazz music's past and showed the deep connection to present funk, soul, R&B, hip-hop and beyond. On this album he's features players such as James Poyser, D'Angelo (who's doing a cover of Funkadelic – I'll Stay!!), Me'Shell Ndegeocello, Q-Tip and Anthony Hamilton just to name a few.
Prince – Dirty Mind
To me this is album is one of Prince's major career turning points, he seems to really go electronic on "Dirty Mind" which totally speaks to me. He's synth heavy, drum machine heavy, he's acting like a wild freak and dressing over the top, its nasty, its dirty, its perfect!
B52's – Wild Planet
Meanwhile, in another part of the country (Georgia to be exact) the B-52's are breaking out with a sound completely their own. This album was also released in 1980, the same year as Prince's Dirty Mind. Its also dripping with synths and like most of the B52's music is ironic, silly party fun while somehow also at times being deep and even introspective. I love some many cuts on this album, Party Out Of Bounds, Give me Back my man, QUICHE LORRAINE (thats probably my favorite) Strobe Light and of course check 53 Miles West Of Venus for the head trip.
Michael Jackson – Thriller
The early 80's was just an insane time for music. I was born September 1981 and Thriller came out November 1982. Lucky for me my mom is a fan so she wasted no time introducing me to the sounds. Thriller sort of became my soundtrack as a little kid, somewhere there is a picture of me playing air guitar along with Eddie Van Halens solo on Beat It, but as an adult my two favorite cuts are without a doubt Baby Be Mine and Lady In My Life.
Iggy Pop – The Idiot
This is Iggy Pop's first solo album (co-produced by David Bowie) after stepping away from The Stooges. Not that my career at all parallels Iggy Pop or Bowie, but i can identify with how he totally redefines his sound going further and more theatrical from the rough punk rock sound of The Stooges, which was already super popular. I also made a big departure from the Soul Clap sound on Charles & Tribulations, which was a platform allowing me to showcase some of my other musical styles and interests. On this album i love "Nightclubbing" (which Grace Jones covers later) and of course "China Girl". This was the original recording, but then since it was co-written by Iggy Pop and Bowie, Bowie re-records it on Lets Dance which is where most folks know it.
Beastie Boys – Check Your Head
As a teenager this album blew my head apart. The style is nothing new to the beastie boys but It was one of the first times i heard such a collage of samples and scratching and rock and punk and rap and dub its all there. I guess this album is a little bit more produced than Pauls Boutique or License To Ill and i guess there just more instruments being played. Regardless it really resonated with me and shaped the way i think about music and pushing boundaries and taking risks. Still to this day when im really elevated at a gig i might slip in "Somethings Got To Give" which is usually when Eli comes up to me and say "turn that Chili Peppers off" LOL! Hey, to each their own 😉
Goldie – Timeless
In high school during class i would slip an earbud into my sweatshirt sleeve so that it went in the palm of my hand and rest my ear against the palm hiding the headphone so i could just study this album ignoring the teachers i didnt like. I still to this day can't figure it all out, how did they get the synths to sound like that? Rob Playford and Goldie and just don dada's and i gotta pay tribute. They took a style and made it a fused jazz, soundscape, soul inspiring, scientific wonder. One of the top albums ever, for sure!
KLF – Chillout
Speaking of soundscapes, this is less music and more pure art form / work of art! Most people know The KLF for 3am eternal or their antics burning money, but if you haven't experienced Chill Out it is truly the ultimate chill out / ambient album. I use it to relax after a long night of running wild, I use it to focus and mediate, I use it to enhance a long flight or train ride and sometimes I just study it to try and understand how its all happening. I recommend listening on a good pair of headphones or on a stereo so you can get the full effect of the panning and spacial depth.
Sakhile – Sakhile
This album is my reset, i can listen to it almost any time, any moment of any day and i brings me right back to a grounded version of myself. These guys are South Africa their self titled work was released on Jive Africa in the early 80s. The vocal harmonies are incredible and there is some truly emotive songwriting here that really pulls at my heart strings.
For more info on Lonely C check: http://www.lonelyc.com/
Tags:
disco
,
HOUSE
,
Lonely C
,
soul clap