Moodymann is Debuting New Music on GTA Online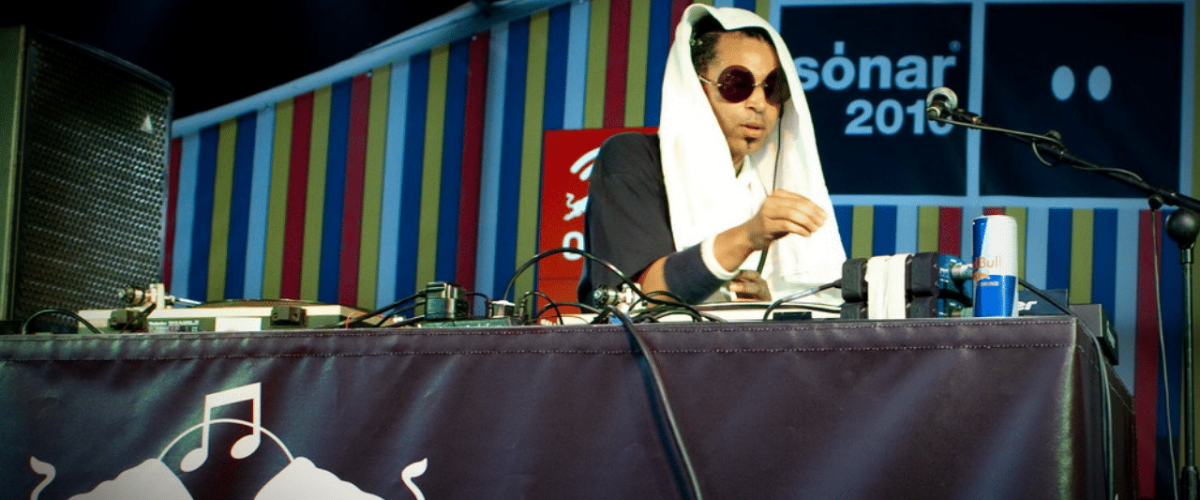 Moodymann is Debuting New Music on GTA Online
Detroit-based soul and hip-hop-driven deep house DJ Moodymann is an influential veteran who's known for being highly collaborative and always pushing the boundaries of his medium. Most recently, the musician has appeared as a non-playable character (NPC) in the multiplayer action game, Grand Theft Auto Online. Famous for its open-world dynamics, next-gen graphics, realistic locations, fun gameplay, and quirky NPCs, GTA Online caters to a massive and still-growing number of players. In the game, players get to meet Moodymann during the street racing story arc. But instead of Moodymann, his DJ character who mans the booth at the in-game club Music Locker is named Kenny – based on Moodymann's real name, Kenny Dixon Jr.
"[Kenny] plays a pivotal role in the automotive subculture storyline of Los Santos Tuners as Kenny and his partner-in-crime, Sessanta, are looking for the city's best drivers to assist with a string of epic robberies and car boosts across the city," explains Rockstar in a statement on the free Los Santos Tuners update. Apart from being an interesting new NPC, Moodymann also contributes a soulful deep house mix to the game. Called Kenny's Backyard Boogie Mix, the playlist is a powerhouse collection of old school sounds featuring the likes of Gil Scott-Heron, Apollo Brown, AUX 88, and Theo Parrish. More importantly, this mix, which can be heard on the radio as well as the Music Locker, also includes original new songs from Moodymann, created in collaboration with artists such as Gangsta Boo, Nez, Channel Tres, and Jessie Johnson who used to play guitar for Prince.
This certainly isn't the first time for the GTA Online universe to collide with the real world. Over the years, the game's developers have launched a number of clever cameos, projects, and collaborations that bring the game closer to reality. This includes GTA's Online's Diamond Casino, a highly popular virtual location for players to spend in-game cash on horse race betting, roulette, slots, blackjack, and three-card poker. While this rare version of the card game is different from classic Texas Hold'em, the slight differences make it easily playable for anyone with just a beginner's understanding of poker rules and strategy. In fact, these card games are why many players spend time in the casino. And it wouldn't be that surprising if the Diamond Casino itself soon becomes a launch pad for fresh new music like the Music Locker.
Moreover, it's also not the first time for an entertainer or musician to play an NPC in the GTA franchise. Previous games in the series have featured the likes of Samuel L. Jackson, Bootsy Collins, Ricky Gervais, Kenny Loggins, and even the legendary Iggy Pop, who played the beloved disk jockey for Liberty Rock Radio. And with fans and critics hailing GTA Online's decision to feature one of the greatest deep house artists on the planet, we can likely look forward to similar updates and releases in the near future.
IMAGE CREDIT: acidpolly under CC BY-SA 2.0 License – No changes were made to the image.
For more info please check:
Moodymann Facebook: https://www.facebook.com/moodymann313
Moodymann Soundcloud: https://soundcloud.com/moodymann313
Moodymann Instagram: https://www.instagram.com/moodymann313/
Moodymann Twitter: https://twitter.com/Moodymann313
Tags:
Deep House
,
Moodymann