Kai Alcé talks about The LuV Fantasy EP, Moodymann, Detroit, Phil Asher and NDATL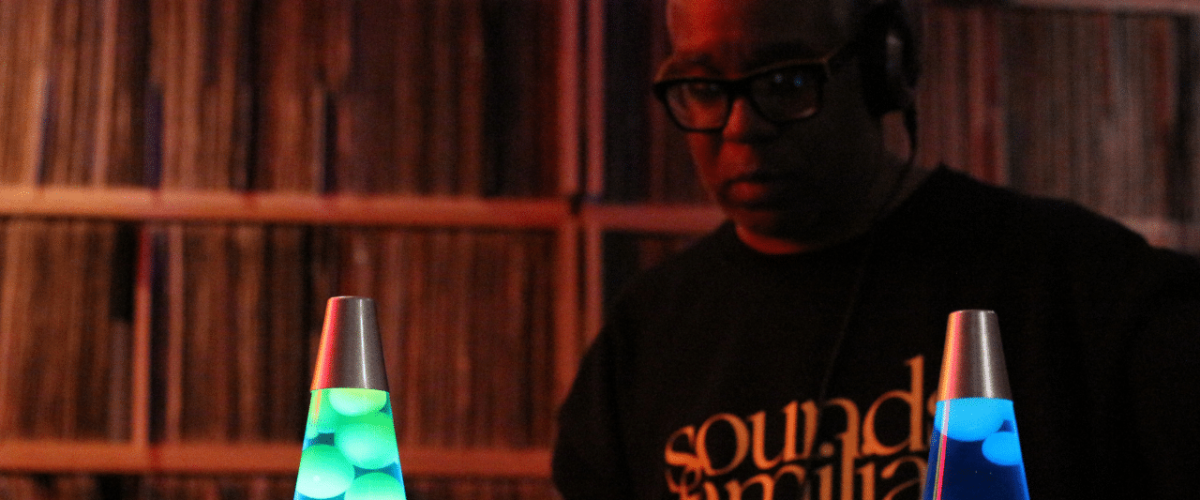 Kai Alcé talks about The LuV Fantasy EP, Moodymann, Detroit, Phil Asher and NDATL
Interview by 'The Insider' for Le Visiteur
Kai Alcé is an artist who needs very little introduction, heavily involved in music since the 80's he has been producing for more two decades now and has a huge reputation among his peers and fans alike. As an artist his production skills are impeccable which has led to releases on some of the finest labels out there including Moodymann's Mahogani Music, FXHE, Real Soon and Deep Explorer Recordings.
His latest release The LuV Fantasy EP has just arrived via his own hugely respected label NDATL and features 3 stunning deep house tracks.
You can grab the EP from: 
https://ndatl.com/product/kai-alce-luv-fantasy-ep/
&
https://www.juno.co.uk/products/kai-alce-luv-fantasy-ep/809463-01/
To celebrate the release of this outstanding 12″ we spoke to Kai in depth about his career.
Hey Kai
Thank you for talking to us at Le Visiteur.
You are based in New York, now right? When I look at your past it seems like you have moved around a lot. Where were born? Where did you grow up?
Born in New York, raised in Detroit now live & play in the ATL.
Do you come from a musical family?
My father was an audiophile who loved Jazz Music, and my mother was a lover of Caribbean music as they are both from Haiti.
When did you start to DJ? Where were your first gigs?
I learning how to DJ in the 80's. My first gigs were at house parties in Detroit. I also played sometimes with Chez Damier at The Music Institute but did not play professionally till the 90's in Atlanta when I went there for college.
You were into Hip Hop in a big way, right?
Yes. I was a Hip-Hop head and still have affinity for Hip Hop I just never DJ'd Hip Hop, I was only a listener.
When you found yourself in Detroit you worked at the Detroit Music Institute. What did you do there?
Basically, anything they needed but mostly worked the lights & coat check.
You met a bunch a people there like Derrick May, Kevin Saunderson, Alton Miller and Chez Damier. What do you remember about that time?
I just remember learning my craft and watching them in the studio producing classics such as Good Life. Chez who pretty much took me under his wing, was the A&R at KMS studios which is where I spent most of my time. Grabbing all the promos & white labels and sometimes having the chance to do my own mixes on projects that were running thru the studio.
You then moved to Atlanta. What took you there?
I studied psychology at Morehouse College.
Tell us about the Deep Detroit House Sessions?
Deep Detroit started as some late-night parties that I did in Atlanta, but once DEMF in Detroit started I then continued the tradition there every year up to what we now know as Movement Festival.
You started producing in 2002. Was the 'Kaizer EP' your first release?
Yes, on my good friend Brett Dancer's label Track Mode.
You have released on some incredibly cool labels. What was it like working with Moodymann?
As we have been friends since high school when I started producing, I would just send him things to listen to. Then one time after I sent him a CD of some demos and acapellas, then without even telling me he sent me back a test pressing with a cheque! He had taken one demo track added some vocals from another track on the CD and M-7 was born! Since then, we have only become better friends and peers.
NDATL was born in 2008. What does it stand for?
It stands for the three places I've lived New York, Detroit & Atlanta
You have collaborated with some of the best including the recently departed Phil Asher. What are your memories of working with him?
Phil Asher the "Guvner". I had invited him to Atlanta to play at my residency at the time called Deep. When we got back to my house, I was working on a track that I wanted to drop some vocals on. He enjoyed the track and asked once I was finished if he could release it on Restless Soul. Of course, I said yes. A few months later I sent him the final vocal, he then took it in the studio put his Restless Soul touch on it and the rest was history! He is sorely missed.
Have you got a favourite release on NDATL? One which you are most proud of?
Hmmm a favourite I can't say. But most proud of NDATL 001 "The Floating EP" which I plan on re-releasing a remastered and recut 12″ this year. NDATL 002 "Power Thru" and NDATL 013 "Take A Chance" with the remixes by the unmatched "Larry Heard", that was such an honour to have him touch anything of mine!
Would you say that Kai Alce has a particular sound when producing? How would you describe it?
Hmm that's a tough one, although one of my friends described my sound after grabbing handful of dirt, he said Kai your shit is like this here dirt, it might be dirty, but it also gives life!
Do you have a particular production process that you follow?
No not that I can say. Usually it starts with the beat or sample when I am creating for myself. On a remix I start with a beat groove, I lay down a few chords as I am not a keyboard virtuoso, then usually will call in one of the amazing keyboardists I work with namely Byron The Aquarius or Chris Irvin who then will flesh my ideas out.
When you produce a track, how do you know when it's finished or when to stop?
Usually, I do not try to labour over a track, if I do it's usually just to get the levels right.
Can you talk me through your new release 'Luv Fantasy'? What inspired this release?
Well, the title track was something I did a while ago, as I started to produce more and more on Logic. I challenged myself to just go back to my raw MPC days and that's what came. The other two were tracks that I have also been sitting on, then Byron came and dropped a new bassline and solo on Stars which wrapped that up. Then another keyboardist DelvynW came a dropped a solo on Heaven and the 12″ was done!
If you were not making music like you are today, what do you think you would be doing?
Probably still DJing. Now if it wasn't music related then I don't know what I would be doing!
What else do you have coming up in 2021? What should we look out for?
On NDATL look out for releases from Claude Young, Damon Lamar, Mirand Nicole, Kayenne and June Jazzin.
For more info please check:
Kai Alce Facebook: https://www.facebook.com/kaialce
Kai Alce Instagram: https://www.instagram.com/kaialce
Kai Alce Twitter: https://twitter.com/kaialce
NDATL Facebook: https://www.facebook.com/N-D-A-T-L-Muzik-Kai-Alc%C3%A9-171690229525413
NDATL Bandcamp: https://ndatlmuzik.bandcamp.com/music
Tags:
afro house
,
Deep House
,
Kai Alce
,
Moodymann
,
NDATL