6th Borough Project – 'Find Your Rhythm Remixed Part One'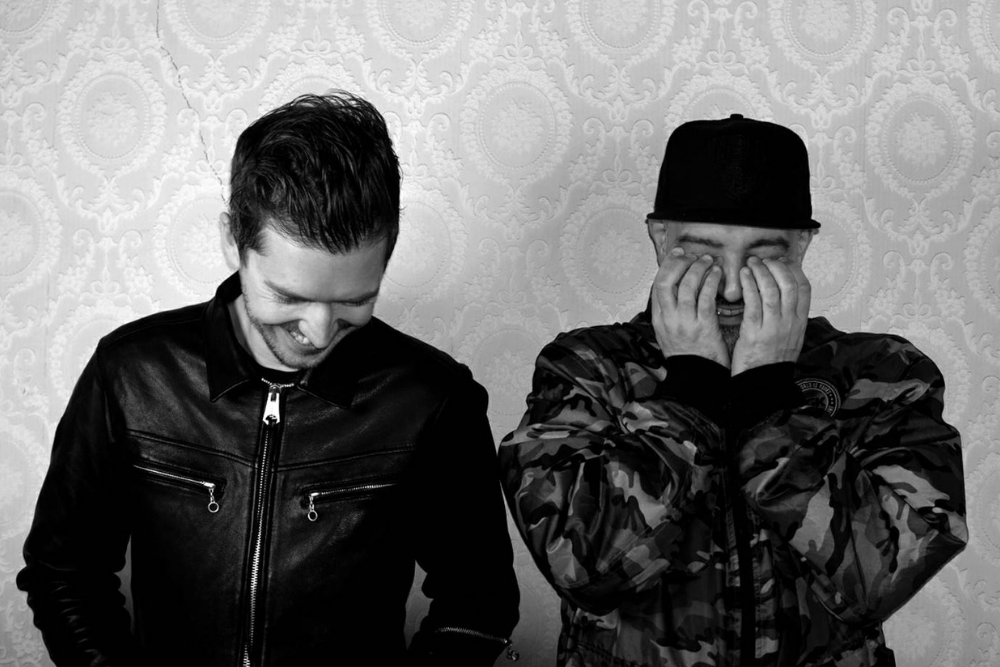 6th Borough Project – 'Find Your Rhythm Remixed Part One'
When the 6th Borough Project's 'Find Your Rhythm Remixed Part One' landed on our desk we were hooked immediately in the Le Visiteur Office. Part of a reimagining of their landmark 2017 'Find Your Rhythm' Album for Fifty Fathoms Deep the 12″ features 5 remixes from some of the hottest producers out there at the moment.
Mathias Schober turns 'Someday' into a deep atmospheric Carl Craig esque acidic techno delight. Russian deep house maestro Lay-Far takes the DnB flavours of 'Back where it all Began' and turns it into spectral break beat house. Meanwhile Afrobad turns 'Find Your Rhythm' into bouncing step-up house with heavy percussion and boogie basslines combining perfectly. Three huge tracks and that's just the A-side.
Side 2 Sees Jad & The channelling deep Balearic sounds on 'Release' a sunset track if ever there was one. Finally Deep Space Orchestra drop some ridiculously huge drums and spaced out warehouse synths into 'One Way out' for the perfect closing track.
First up of two part release with Part Two following in February it's out now on 12″ which you can grab from HERE.
We took the opportunity to catch up with Craig and Graeme (The Revenge) to discuss the project and delve deeper into the art of the remix with them.
For those of our readers who haven't come across the 6th Borough project how would you describe your musical style? 
Craig : I've no idea really, we let other people make their mind up on that. We've never really been ones for putting fences around music.
Your latest EP 'Find Your Rhythm Remixed' sees an incredible list of producers take on your 2017 Find Your Rhythm LP. What made you want to do a remix album more than a year on from the original?
Craig : It was meant to come out a lot closer to the original LP release but logistics and schedules got in the way. I don't think time is a massive barrier as such, if anything it allows the original versions to breathe a little before reworking them.
How did you go about choosing the wish list of remixers for this project?
Craig : We approached people that already had an existing connection to 6th Borough / 50 Fathoms / Roar Groove in some way and who we obviously liked their production chops. It was all very organic – no grand plan.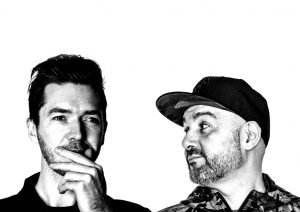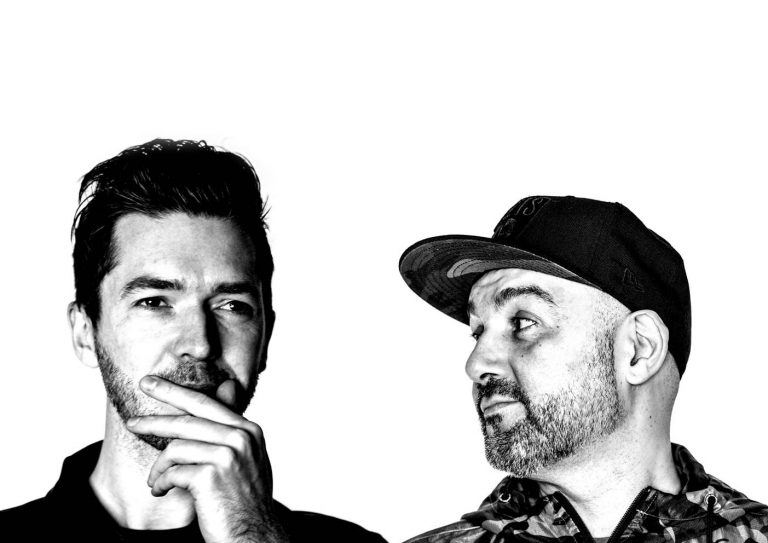 6th Borough Project
What do you think makes a truly great remix?
Graeme : I think it can be anything from the smallest tweaks to sometimes a massive overhaul. It is also down to personal taste – some people just prefer the original version and nothing will ever compare to that. But we love the art of the remix and it can sometimes serve to take the track to another place entirely.
Of all the remixes you have ever done, which one are you proudest of and why?
John Davis & The Monster Orchestra "Up Jump The Devil" (6th Borough Project Remix)
This one just clicked with us from the very first session on it. There were a lot of quality stems to play with, but we quickly latched onto that sax and bass loop which gave us a good foundation to build the rest around.
Craig Bratley "Birdshell" (6th Borough Project Shell Toe Remix)
We loved the original Craig did and so wanted to do something pretty different for our own sets. We took it in a more cut-up, hip-hop direction which worked perfectly with the bassline and the acid line.
Which artists do you think were instrumental in establishing the remix as a real force in dance music?
Graeme : Ron Hardy, Larry Levan, Shep Pettibone, John Morales to name a few of the earlier remixers that laid the foundations for the modern dance remix. And beyond that Todd Terry, David Morales, Masters At Work, Armand Van Helden, Tony Humphries amongst others … but those were definitely early influences to us.
Please can you give us three of your favourite ever remixes by other artists.
The Chimes – Stronger Together (Red Zone Mix)
It was always exciting to see what David Morales would do on his mixes and dubs. This is a pretty classic sounding mix but captures the essence of the original whilst taking it somewhere else by extending and tripping it out for club play.
Central Line – Walking Into Sunshine (Larry Levan Remix)
Larry just had a knack of knowing what to do with a track to add to the feeling already there without diminishing the songs power. Just some subtle changes in stretching the track out and on the mix down make this a classic remix.
Inner City – Till We Meet Again (Carl Craig Remix)
Carl Craig takes this one off-piste for a dark peak time stomper in stark comparison to the original version. A great example of how a remixer can flip something on it's head and create something totally original.
Remixes and edits official and unofficial have really blown up over the last decade due in the main-part to the ease of sampling in today's DAW's. How important a part do you think remixes play in how house and disco music is moving forward at the moment?
Graeme : I don't think a remix released yesterday would be more revolutionary than something Pal Joey or Kevin Saunderson done 30 years ago necessarily. That's not to say that I'm not inspired by new music or remixes, but I don't see it in terms of 'moving forward'. Just expression. House was Disco was Funk was Jazz was Blues was tribes beating drums and singing … there is nothing new in that sense. There can be more feeling in a Muddy Waters record from 60 years ago than the latest Tech-House banger so time doesn't matter – trends change but that stuff at the core doesn't. It's just the feeling you get when you hear something … you like it or you don't. Like with food – you need to put it in your mouth first.
As the European court looks to implement it's Copyright Directive and most specifically article 13 where "information society service providers" are required to use "content recognition technologies" to scan videos, audio, text etc to crack down on copyright evasion how do you think this will affect the electronic music scene going forward?
Craig : Restrictions always lead to a jump in creativity, some smart little dude in a basement will come up with a clever way to circumnavigate them. Or vinyl sales will take another leap.
For more info on 6th Borough Project Check
Facebook: https://www.facebook.com/6thboroughproject
Soundcloud: https://soundcloud.com/6thboroughproject
Tags:
6th Borough Project
,
Afrobad
,
craig smith
,
Deep Space Orchestra
,
Fifty Fathoms Deep
,
jad & the
,
Lay-Far
,
Mathias Schober
,
Roar
,
The Revenge