Across the tracks with Sam Skilz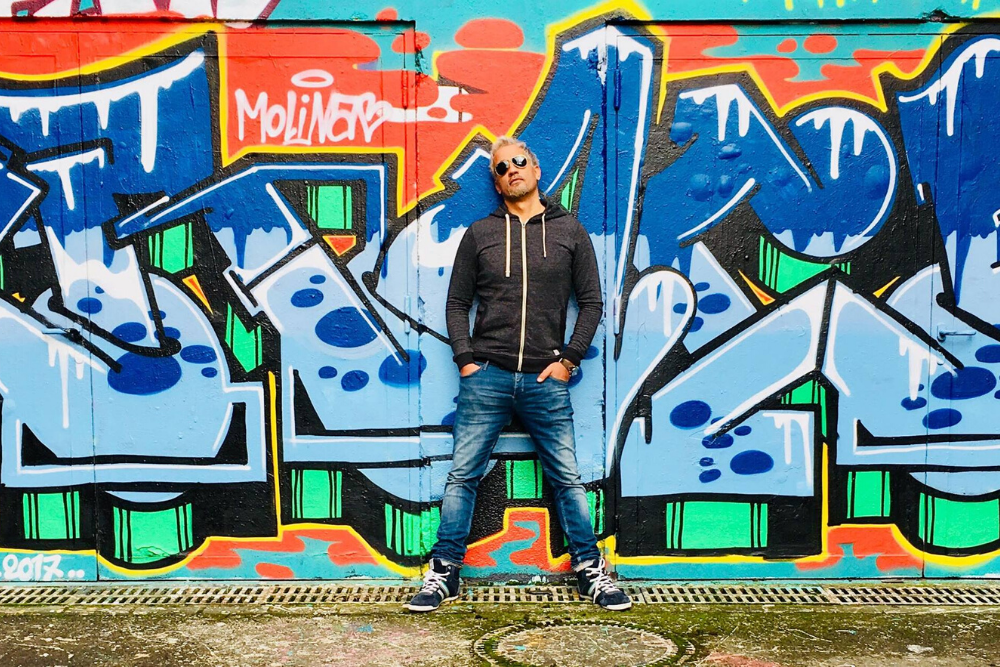 Across the tracks with Sam Skilz
Luxembourg's Sam Skilz has a plethora of releases under his belt on labels such as Sony Music, Virgin Records, Warner music and Wagram. He also has many remixes and productions for dance labels such as Hed Kandi, Urbana, Just Music, Hi-Bias, Club Star and more. Sam's own label, GaGa Records, has featured artists such as Eddie Amador, Dany Cohiba, Lenny Fontana, David Penn, Coqui Selection, Terri B! and Michelle Weeks, among others. He also regularly releases his own productions on GaGa with recent releases including 'Rise', 'Underworld' and 'After Life' with Miss MAD.
As GaGa Records reaches its 100th release with Sam's 'Don't Stop Pushing (2020 Re-Vision)' with Kameron Ray, we invite him to go Across The Tracks…
Sam Skilz – Don't Stop Pushing (2020 Re-Vision) is out now on GaGa Records.
https://www.beatport.com/release/dont-stop-pushing-feat-kameron-ray-2020-re-vision/2852054
Across the tracks with Sam Skilz
Your first own track release
Sam Skilz feat. Emory Toler – I Love America (Original Mix) – Urbana Recordings
Your current track release
Sam Skilz feat. Kameron Ray – Don't Stop Pushing (2020 Re-Vision) – GaGa Records
The track that turned you on to dance music
C+C Music Factory – Everybody Dance Now
A track that turns you on
ARTBAT feat. WhoMadeWho – Closer (Original) – Watergate Records
Your favourite own track
Sam Skilz & Roland Clark – Resist (Original) – Conkrete Digital Music
The last track you bought
Soulvation – Interconnected (Space Club Mix) – Which Bottle?
A track that reminds you of your childhood
Snap – The Power
A track which makes you lose it on the dance floor
Hidden Empire – Odyssee – Gooh Records
A track which never leaves your box
Roland Clark – WTF(Acapella) – Get Physical Music
A track you wish you'd made
CELEDA – Music Is The Answer – Feel The Rhythm
Your guilty pleasure track
Corona – The Rhythm Of The Night – Blanco Y Negro
A track you like to chill to
Hot Since 82 feat. Jem Cooke – Buggin' (Original) – Knee Deep In Sound
Your favourite closing set track
Loopus K – The Message (Sam Skilz Dark Soul Remix) – GaGa Records
For more info on Sam Skilz check
Facebook: https://www.facebook.com/SamSkilzFanPage/
Soundcloud: https://soundcloud.com/sam-skilz
Tags:
Artbrat
,
Celeda
,
Hidden Empire
,
Hot Since 82
,
Loopus K
,
Roland Clark
,
Sam Skilz
,
Soulvation
,
whomadewho