LV Premier – Adrien Calvet & Coupe Melba – Riesling [Pantai People]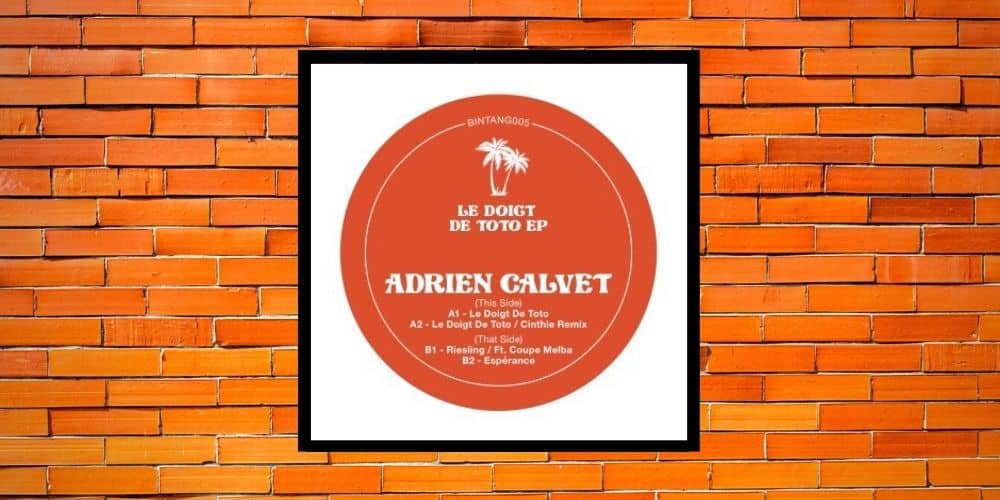 Pantai People has been an essential label since landing its first EP back in 2020. Now chalking up it's 5th release the label is changing tact ever so slightly from the rock solid disco edits of the first four releases this time delivering a rather special jazz flecked house four tracker from Adrien Calvet 'Le Doigt De Toto EP' which also includes a seriously hot Cinthie remix.
French producer Calvet here showcases his production chops in rather impressive fashion with three entrancing originals. Opening with title track Le Doigt De Toto it's an EP which set's off at a blistering pace. Delightful keys, an entrancing spoken vocal, hazy brass licks and, what it's very safe to say is, an utterly astounding bassline combine here for a track which is out of the top of the top drawer.
Cinthie adds her own direction to Le Doigt De Toto upping the pace while taking things off on a hypnotic 3am trip. A sublime remix, it's another example of just why she is held in such high esteem.
Our premier today is 'Riesling' featuring Coupe Melba which merges an acidic bassline with Jazz keys and powerhouse club drums to hit perfectly from all angles. It's crisp and electronic yet haunting and hazy.
Final track Esperance ties things up perfectly. Taking a step left it's hooky as hell bassline jostles with broken beats, chunky 4/4's, esoteric percussion stabs and sweeping pads to conjure a rather brilliant finish.
Grab the EP from https://www.juno.co.uk/products/adrien-calvet-le-doigt-de-toto-ep/901969-01/
For more info on Adrien Calvet and Pantai People please check:
Adrien Calvet Facebook: https://www.facebook.com/Acc646
Adrien Calvet Soundcloud: https://soundcloud.com/adrien-calvet-1
Adrien Calvet Instagram: https://www.instagram.com/adriencalvet/
Pantai People Facebook: https://www.facebook.com/pantaipeople
Pantai People Instagram: https://www.instagram.com/pantaipeoplebali
Pantai People Soundcloud: https://soundcloud.com/pantaipeople
Like this check out more from Pantai People HERE.
Tags:
Adrien Calvet
,
Pantai People