LV Premier – Jesse Bru – Day Dream [True Romance]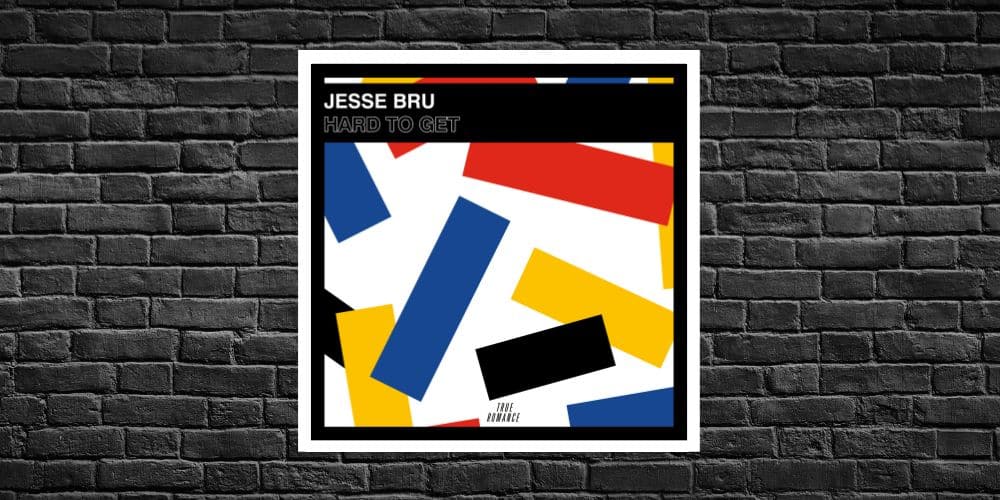 Tensnake's True Romance label has forged a steady path through the electronic world across the last decade. It's a label which continually releases quality music by some of the finest artists out there having played host to, among many others, Larse, Tiger & Woods, T.U.R.F., Gerd Janson, Jozef K, Ben Gomori, Alan Dixon and of course label head Tensnake whose A&R is the backbone of the labels success.
Now chalking up their 50th release they have lined up a delicious three track EP from Vancouver head Jesse Bru and it's an EP very much worthy of that 50th release. From loopy throbber Hard To Get via house heat Day Dream and daydream inducing sample gem Kuti, it's an EP which hits on all fronts and ably showcases both Jesse and the labels impressive credentials for creating high class offerings which work both for the listeners and the dancers out there.
From the opening notes and its 'The Beginning' samples Hard To Get is an EP which promises excitement and boy does it deliver. The title track builds effortlessly throughout it's 6 minute run time, it's a track which will hook and hypnotise many a dancefloor with it's Euphoric atmosphere.
Our premier today is the blissful basement club ready gem Day Dream which is packed to the hilt with hooky synth notes, layers of vocals stabs and kick ass drums, it's a truly timeless slice of house music and sure fire dancefloor tool.
EP closer Kuti takes things off in a completely different direction, think Ibizan sunset perfection and you are on the case. Here shimmering keys merge gracefully with rolling drums to create a moment of horizontal magnificence.
A scintillating EP all round. Grab it via: https://true-romance-records.lnk.to/hard-to-get
For more info on Jesse Bru and True Romance Records check:
Jesse Bru Facebook: https://www.facebook.com/jessebrumusic/
Jesse Bru Soundcloud: https://soundcloud.com/jesse-bru
Jesse Bru Facebook: https://www.instagram.com/jessebrumusic/
Jesse Bru Twitter: https://twitter.com/jessebru1
True Romance Records Facebook: https://www.facebook.com/trueromancerec
True Romance Records Soundcloud: https://soundcloud.com/trueromancerec
True Romance Records Instagram: https://www.instagram.com/trueromancerec/
True Romance Records Twitter: https://twitter.com/trueromancerec
Check out more from True Romance HERE
Tags:
Jesse Bru
,
True Romance