Byron the Aquarius 11 Tracks That Speak To Me On An Astral Level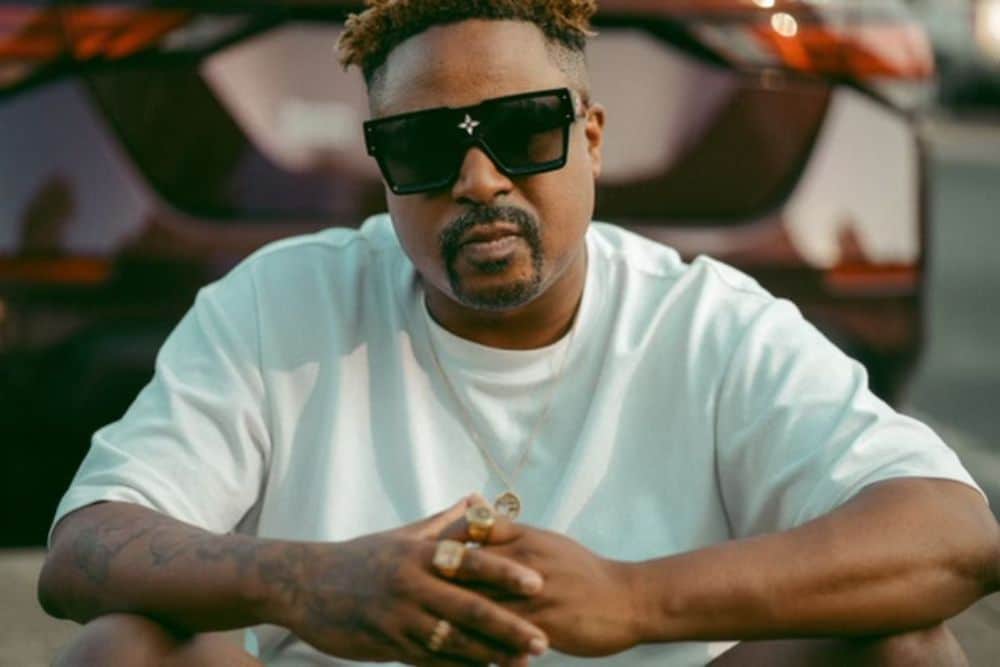 With a brand new five track EP, Akira, out via Heist Recordings this week combining delicious Deep House with inspired Broken Beat, Byron The Aquarius yet again demonstrates his innate ability to create electronic music which is both club essential as well as effortlessly cool. You can check out our full review of the EP here and our premier of his basement club house bomb Get Up below.
You can grab Byron's Akira from: https://byrontheaquarius1.bandcamp.com/album/akira-ep
Byron is very much an artist who channels his spiritual side through his music and we asked him to pull together some of the tracks which inspire that spiritual side for us. Check them out below.
Byron the Aquarius 11 Tracks That Speak To Me On An Astral Level
John FM – FEBRUARY.
This song just does it for me the whole vibe of those moody chords that takes me to the feeling of being on Mars, definitely can say this is the joint right here for me.
Songs of Kemet – In The Castle of my Skin.
This track just hits in a astral traveling vibe for me the percussions the rhythms sonics of the sound with horns which takes me back to Coltrane. Love the vibe right here
Mndsgn – Eggs
This is a track I always find myself coming back to. This definitely gives me the traveling mushroom trip! Listening to this them chords dammm! Crazy bass vibe leads just take me to that place..
DJ RELS – UNTITLED 8
Gem is something special not only cause its madlib alias project, the instruments, the build of textures with the piano just take me to the MOON. Definitely an astral traveling joint right here.
Shigeto – Saturn Return
This track is definitely the definition to me to astral traveling. The synths lead with Rhodes spacey AF, and memories of thinking about the planet Saturn.
Dabrye – Vert Horiz
I just got that air travel vibe for me. This something I can just ride and look at the stars and planets. One of those space gem knockers right here!
John Carroll Kirby – Dawn of New Day
When I'm riding in LA I just put this on. The astral traveling vibes for me, chords and strings synth bass does it for me with the sonics and textures sounding like ancestral vibes, but definitely a space track I play to get away from earth!
Karaaji – All Of A Sudden
All of a sudden reminds me of the inner Sun Ra vibes right here with the organ mellow and the sonic vibes. This gives me a sense of time of astral traveling while i'm pushing on the highway trying to grab me some space from everything. A get a way track for sure for me right here……
Carl Craig – At Les
This track vibes for the night time of walking Venice beach looking at the stars. It's some of the synths arrangement that just give me them pure cosmic vibes on this joint right here!
Alice Coltrane – Universal Consciousness
Universal Consciousness is something you can never go wrong with on playing this joint here. Definitely gives the cosmic vibes how the strings harp deeply connects with the third eye.
Jay Dilla – Flyyyy.
This track makes my mind travel with how Dilla put these samples together and the word flyyy just takes me to a place and space just looking at the moon.
For more info on Byron The Aquarius and Heist Recordings please check:
Byron The Aquarius Facebook: https://www.facebook.com/ByronTheAquariusMusic
Byron The Aquarius Instagram: https://www.instagram.com/byrontheaquarius
Byron The Aquarius Twitter:  https://twitter.com/Aquariusmusiq
Heist Facebook: https://www.facebook.com/HeistRecordings/
Heist Soundcloud: https://soundcloud.com/heistrecordings
Heist Instagram: https://www.instagram.com/heistrecordings
Heist Twitter: https://twitter.com/HeistRecordings
Love Byron The Aquarius? Check a BTA Worship mix HERE
Tags:
Bryon The Aquarius
,
Deep House
,
Heist Recordings