K.MO Worship Mix – Byron The Aquarius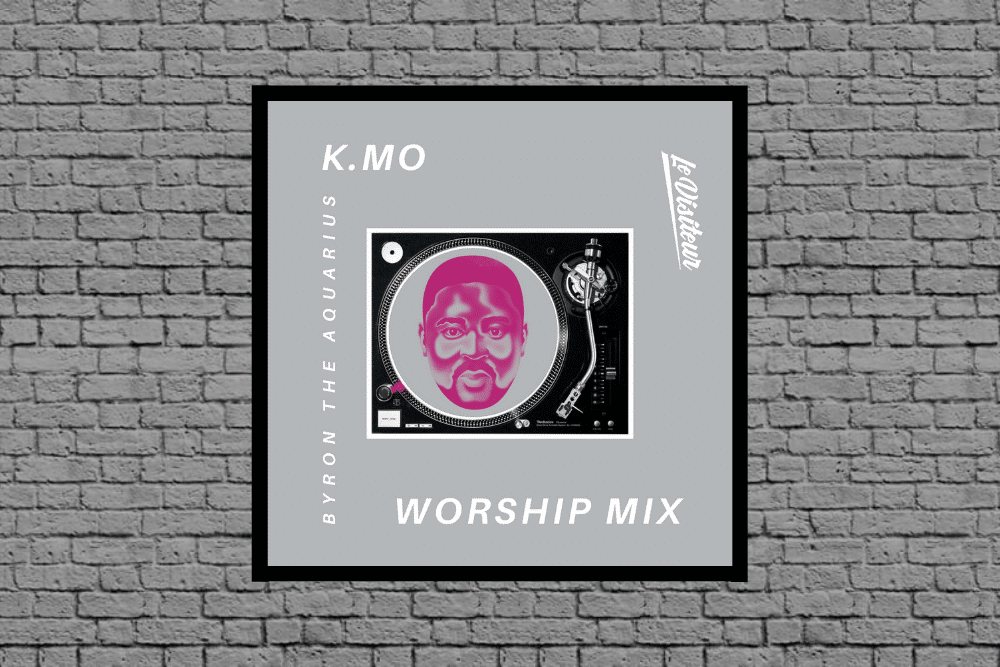 K.MO Worship Mix – Byron The Aquarius
K.MO's Wayout Records was founded in 2020 and has already been making a some serious noise with releases from Glasgow legends Manakinz, Tokyo's Mahal, London's maverick producer and DJ Toby Tobias and French multi-instrumentalist Larry Quest. By it's own admission the label concentrates on the 'deeper side of soulful house and electronica'.
Wayout West's latest release see's label boss K.MO Step up to the plate with the 'Space Funk EP' which also features the supremely talented Byron The Aquarius and key wizard Tim Jules.
Comprising three tracks of stunning and original deep house it's an EP which is well worth tracking down. you can grab it from: https://www.juno.co.uk/products/k-mo-byron-the-aquarius-space-funk/813456-01/
To celebrate the release we asked K.MO to put together a worship mix for us and he has gone deep in the incredible catalogue of Byron The Aquarius. Check it out below and please give the mix a share over on Soundcloud and help us spread the love.
We also spoke to K.Mo about the release and the mix.
Q1: Why did you choose Byron The Aquarius for your worship mix and how has he influenced you personally?
I chose Byron because I've recently worked with him on the EP for Wayout, it kinda made sense to present some of his work. In terms of his influence on me, I guess his pure genius on the keys, you can't help by love his ability and what he brings to pretty all his productions. Pure vibes.
Q2: What are some of the key tracks in the mix which have really resonated with you?
The first tune in this my mix, called 'New Beginning'. This for me is house music…well crafted, spot on arrangement, proper soulful & deep groove….I can't really ask for any more than this.
Q3: What is your all time favourite release from Byron The Aquarius and why?
Tough one to call, his discography is varied and high end in terms of production. I'd go with the Ambrosia album he did recently for Jeff Mills Axis records. Very classy production.
Q4: Which other artists DJ mixes do you find yourself coming back to time and again and do you have a favourite that you gravitate towards?
Francois K's Radio 1 Essential Mix CD from 2000, I remember when I first heard it was blown away….playing Level 42 next to Basic Channel.
Q5: What can you tell us about your most recent release The Space Funk EP
It's a heavy, deep house 3 tracker, written and produced by me under my K•Mo alias. I have Byron The Aquarius collaborating on the lead track, Space Funk, alongside Mauskovic Dance Band's Chris Bruiling on percussion. On the flip we have Moon Light Shuffle and Inner Soul, featuring Tim Jules on keys, check the organ solo on Moon Light Shuffle!
Q6: What else can we expect from K.MO in 2021?
More music! Working on my Wayout label with my existing or new artists. I'm also doing some releases for other labels next up will be an EP for Tokyo based Unknown Season, entitled "Keep On Movin". Watch out for that.
K.MO Faceook: https://www.facebook.com/james.kumo/
K.MO Instagram: https://www.instagram.com/james_kumo__kmo
K.MO Twitter: https://twitter.com/JamesKumo
Byron The Aquarius Facebook: https://www.facebook.com/ByronTheAquariusMusic
Byron The Aquarius Instagram: https://www.instagram.com/byrontheaquarius
Byron The Aquarius Twitter:  https://twitter.com/Aquariusmusiq
Wayout Records Facebook: https://www.facebook.com/WayoutRecs
Wayout Records Instagram: https://www.instagram.com/wayout_recs
Wayout Records Twitter: https://twitter.com/wayoutrecs
K.MO Worship Mix – Byron The Aquarius – Tracklist
1. Rasheeda Ali, Byron the Aquarius – New Beginning
2. Byron the Aquarius – New Beginning (Piano Mix)
3. Fede Lng, Mojeaux, Byron the Aquarius – Prove Yourself (Byron The Aquarius Remix)
4. Byron the Aquarius, Dashill Smith, Rasheeda Ali – Timeless (Instrumental)
5. Jaymie Silk – Jack Johnson (Byron The Aquarius Remix)
6. Byron The Aquarius – Sorry Kari
7. Byron the Aquarius – She Want to Work It
8. Byron the Aquarius – If Only She Knew
9. Byron the Aquarius, Lil John Roberts, Chocolat Costa, Sheldon Ferguson – Space & Time (Jam Session)
10. Byron the Aquarius – Cosmic Raindance ft. MDMA
11. Byron the Aquarius, Lil John Roberts, Dashill Smith, Chocolat Costa – Space & Time
12. K•Mo Feat Byron The Aquarius – Space Funk
Tags:
Byron The Aquarius
,
Deep House
,
K.Mo
,
Tim Jules
,
Wayout Records