Afterlife – Top 10 Tracks That Never Leave My Record Bag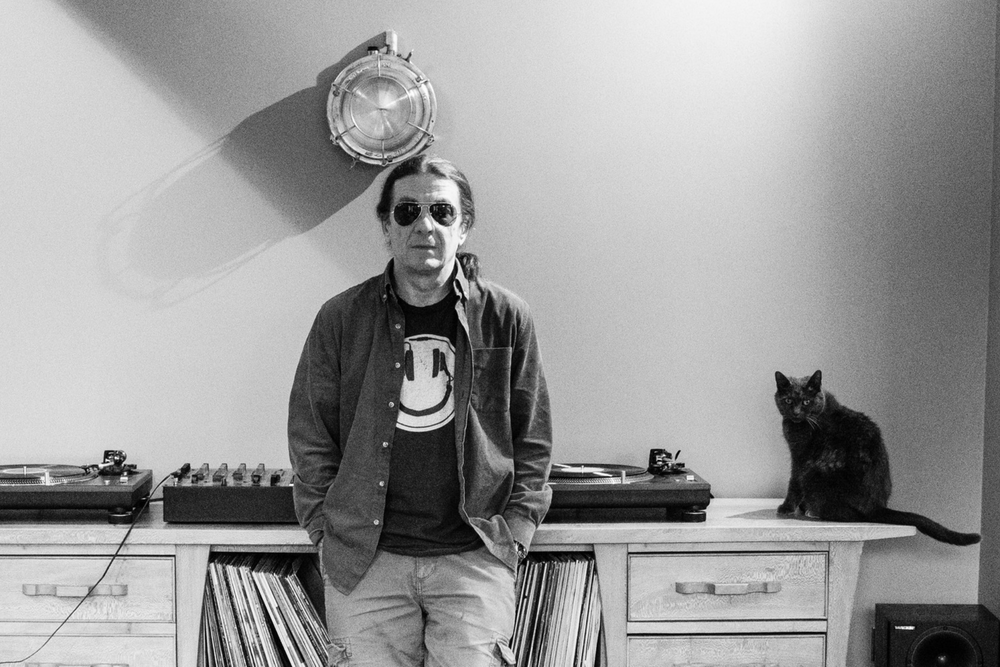 Afterlife – Top 10 Tracks That Never Leave My Record Bag
Easily one of the most identifiable names with the Balearic sound 'Afterlife' has become synonymous with the scene over the last 2 decades. He's played huge events all over the globe from Glastonbury to Café Del Mar's 20th Anniversary and achieved chart success with Roger Sanchez when he jumped on the remix of Another Chance.
His latest Venture is a brand new album in the shape of Sting Theory which is due out on the 6th of July on his own Subatomic label. There is also a very cool remix 12″ featuring dance-floor targeted tracks from Medlar and Futureboogie.
We caught up with Afterlife and asked him to put together a list of tracks that he never leaves home without, it's a brilliant list with tracks ranging from 'The Doors' to 'Serge Gainsbourg' and 'DJ Pippi' to 'War'.
Check it out and make sure you pick up the album from HERE
1. Ada Kaleh – Palatul De Cleştar
Ada Kaleh's work is always a meditative journey with some the deepest bass I have ever heard. I love the mystical clarinet and ambient techno vibe which works really well both in a chill setting and on the dance floor.
2. The Doors – Riders On The Storm (Ibizarre Revival Remix)
I was working with Lenny at his studio in Ibiza years ago when he played me this which was work in progress at the time. He had been given the entire recording session to work with and listening to the outtakes and Jim Morrison fooling around in the studio was very special. Lenny sprinkled some balearic fairy dust and lovingly enhanced the original.
3. Serge Gainsbourg – Aux Armes
Serge updated the French National Anthem in 1979 with a dubby vibe together with Sly & Robbie and the I Threes including Rita Marley to great effect, which upset the establishment as it satirised the futility of war, and the illusion of national pride.
4. Sleeper – Marconi Union (Biosphere remix)
Ambient doesn't get much better than this perfect piece of chemistry. I can trance right out to this.
5. DJ Pippi – Make U Smile (feat: Tuccinelli)
More great chemistry between two of my favourite producers. Classy.
6. Renegades Of Jazz – Majirani Yako Kelele (Igor Jadranin Remix)
Out earlier this year and a real keeper, fresh as a daisy.
7. War – Low Rider
I had the privilege of meeting these guys at a beach gig when I lived in California, they are even better live.
8. Nick Warren & Tripswitch – Voight Kampff (Original Mix)
Epic balearicism.
9. Karim Sahraoui – Before The 2nd Coming [R&S Records]
Drop this before the sunset track.
10. Afterlife – Espalmador – Coyote Mix
I love Timm Sure's treatment, takes me right there every time, to a place where happiness reigns all the year round and music plays ever so loudly….
Fo more info on Afterlife check
Facebook: https://www.facebook.com/Afterlifeofc
Soundcloud: https://soundcloud.com/afterlifeofc
Tags:
afterlife
,
balearic
,
Biosphere
,
chill out
,
Dj pippi
,
Ibizarre
,
karim sahraoui
,
nick warren
,
renegades of Jazz
,
Segte Gainsbourg
,
Sleeper
,
The Doors
,
war