Alan Dixon – Le Visiteur Featured Artist & Mixtape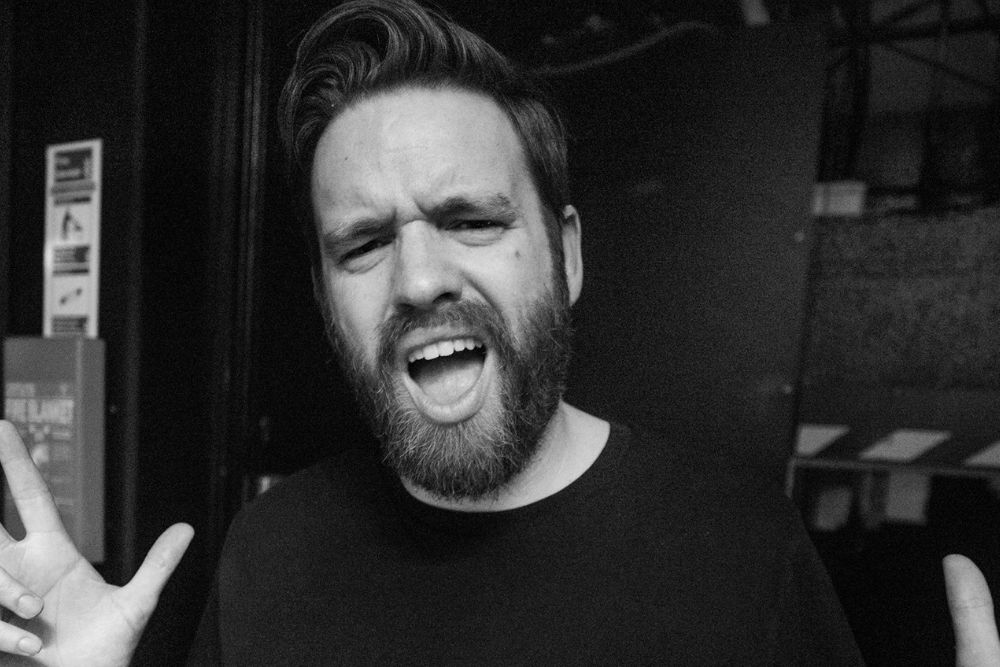 Alan Dixon – Le Visiteur Featured Artist & Mixtape
Alan Dixon is a producer who has had a golden last 12 months. He is a go to remixer at Midnight Riot with a string of chart topping tracks to his name including the much lauded remix with Yam Who? of The Soup Dragon's I'm Free and his brilliantly smooth remix of FSQ's I Zimbra.
His current single Rise & Shine with Lumberjacks In Hell is a full steam ahead peak-time gospel stomper which will most certainly be lighting up the summer's best parties. He also has a couple of super hot club tracks about to land on Gerd Janson's Running Back label.
As a DJ his diary is packed with Midnight Riot shows across the globe and a residency with Savage Disco.
We caught up with Alan for a chat about all of the above plus his studio and his tips for a day out in London. He also put together a superb mix for us fusing disco, house, 80's electronica and all points in between. It's easy to see why he is so in demand. Check it out below.
Hi there Alan,
Thanks for speaking to us today.
For our readers who haven't come across your releases before how would you describe your musical style?
I like to play a bit of everything when possible from slower melodic stuff to out and out bangers. I've tried to get this across in this mix. I always find it hard doing mixes as you feel like you're rushing through everything, but I think there's a nice mix of stuff on here.
How would you describe your latest release Rise and Shine which is out now on Lumberjacks In Hell and can you give us a bit of history about the release?
It's a straight up gospel edit of a track I originally found on YouTube, the classic diggers choice lol. I had been playing it out for a while and then sent it over to Marcel as I know he's into this kind of thing and we went from there.
What was it like working with Marcel Vogel at Lumberjacks in Hell to release this record?
Nice and easy. He cleared the sample and bought a copy of the 12" which was nice of him as I had originally made the edit from a digital source. You can tell the difference in the end result.
Which tracks that you have released to date are quintessentially Alan Dixon?
As mentioned above the upcoming Lumberjacks track is a good one, it's got a nice summer time happy vibe to it that also bangs in the clubs.
Later in the summer I've got an EP of originals coming out on Gerd Janson's 'Running Back' which give a look into my more clubby side of things. You can hear two of them on Gerd's latest mix for Red Bull Radio.
Please can you describe your production set up for us and what is the one piece of equipment or plugin that you couldn't live without?
I don't really use that many plugins tbh, I use about the same 3 every time. The Fab Filter bundle is really good though. I usually get a rough idea on the go using Ableton and then I go to North Street One studio where my friend Darren Morris runs everything through his system and plays the keys on top using his hardware synths. He's also uses the UAD plugins which sounds great.
You are one of the residents at Savage Disco which has been at Metropolis in London for the last four years. Please can you tell us a little about the club night and what makes it so special.
It's a very friendly space which has provided a safe home for a lot of young people in East London. You're constantly hearing stories of how people basically met all of their friends there. In the past four years I can't remember having a single issue with anyone.
Which 3 tracks that you play at the club sum up Savage Disco?
Tough one… But these three show the range from slow and sleazy to classics, to newer stuff.
What is your favourite memory from the club?
I can barely remember anything tbh lol
Which artists do you think are currently pushing the disco / edits scene forward the most?
I guess people who are legally clearing everything and using multitracks like Joey Negro deserve a nod as it's extremely easy to just steal a track and put a kick drum underneath it.
When you are djing what is your 'if all else fails track'?
It's a bit slaggy but this literally never fails
What else can we expect from Alan Dixon in 2019?
Aside from the Lumberjacks EP and the EP on Running Back, there's a single coming on Glitterbox and I've just remixed the upcoming Sophie Lloyd single for Glitterbox.
And finally, please can you give us 4 tips for a great day out in London. A place to buy records, a place to eat, a place to drink and a place to dance.
Love Vinyl – https://www.facebook.com/lovevinyllondon/
Roka Sushi – https://www.facebook.com/rokalondon/
Dinerama – https://www.facebook.com/StreetFeastDinerama/
Giant Steps – https://www.facebook.com/GIANTSTEPSLONDON/
For more info please check:
Facebook: https://www.facebook.com/pg/AlanDixonMusic
Soundcloud: https://soundcloud.com/alandixonmidnightriot
Insta: https://www.instagram.com/alan_dixon_music/
Tags:
Alan Dixon
,
lumberjacks in hell
,
Midnight Riot