Alkalino – LV Featured Artist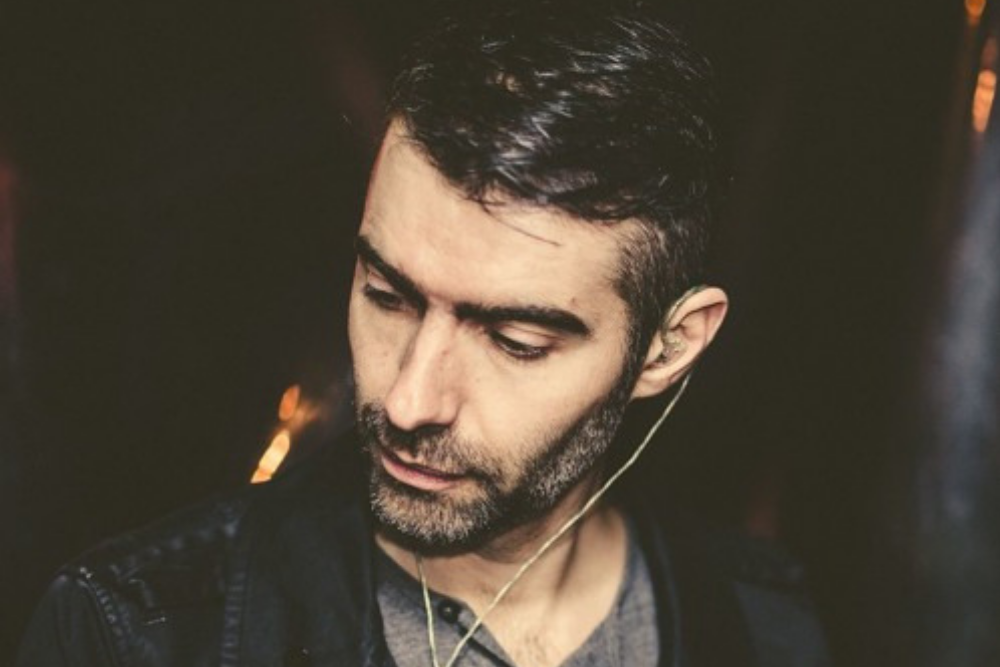 Alkalino – LV Featured Artist.
A DJ since the 1980's Alkalino is one of the producers who has been instrumental in the boom of the edits scene over the last 15 years. Born in Lisbon but now resident in Munich his release schedule has been prolific.
From digital releases on some of the best labels around including Whiskey Disco, Paper Disco and his own Audaz imprint to Free downloads on soundcloud, which rack up huge stream numbers, not to mention his well sought after vinyl releases. And of course it's not just edits coming from Alkalino he has also notched up some tremendous remixes and original releases.
Along the way the list of DJ's supporting looks like a line up for the best festival you have ever been to including Bicep, Crazy P, Derrick Carter, DJ Sneak, Dimitri From Paris, Moodymann & Todd Terje, the list is an A-Z of the best selectors around.
It's a storied career which has seen him DJ all over the globe playing packed shows on every
continent. We are big fans over at Le Visiteur. His tracks have featured in many of our live shows over the years always causing a commotion on the dancefloor.
We caught up with Lino (Alkalino) for a super quick chat in between studio sessions about his career and the edits scene. Alkalino also recorded a brilliant mix for LV Online which you can check below. Please give it a share and check the links at the bottom of the feature for more info on Alkalino.
Hi there Lino,
Thanks for speaking to us today.
You have been producing for 2 decades, how would you say that your sound has developed over the years?
I was producing very raw Detroit House / Techno in the middle 90s, I think these days (also because of the technology available) it sounds more clean and crisp. Also the bpms have slowed down a bit. lol
Please can you give us 4 of your own tracks which are quintessentially Alkalino?

I think this one and my Alicia Myers rework are my most know edits.

This one is one of the first tracks I did in recent years…

One of my latest releases, this one is getting some love at the moment.

Ever since Palms Traxx played this as first track on his Dekmantel set this year there is a big buzz over it
Which bit of studio equipment or plugin would you not be able to live without?
I love my Novation Basstation, the very first synth I bought (1995) and also my E-MU sampler (with both I did my first record in 1996). I use a lot of Arturia, U-he and Rob Papen plug-ins this days and love them!
Have you been surprised at just how huge the edits and disco scene has become in the last decade and where do you see it going as we continue to move forwards?
I was very surprised when in 2008 I added my edits to my recent built Soundcloud page and the results after just one week after, it was a decisive turning point in my career. I think in recent times the large amount of edits and repetitive edit choices of the same tracks kind of made the scene fast lose its appeal. Personally, I'm concentrating on original music now and doing also remixes as the whole disco revival/edit scene had already its glory days.
Which other producers in the scene do you think are driving it forwards at the moment?
Tee Mango, The Revenge, Detroit Swindle, Art Of Tones (Llorca) or Fouk are making the most exciting music in what Disco / House concerns.
What else can we expect from Alkalino and your label Audaz in 2018?
I have several releases to see the light of day on both digital and vinyl also remixes for well known acts coming out soon, its gonna be a great end of 2018 and an awesome 2019 music wise I'm sure.
Please can you give us 4 places to visit in Munich, one to eat, one to drink, one to dance and one to buy records.
To eat I can give a few: The Grill, Rocca Riviera and my favorite Afghan Rest. called Chopan on Elvirastrasse.
To drink: Herzog bar or Theresa Bar have great cocktails and drinks
To dance: my favorite club is Harry Klein. There is also a nice small bar with cool sound system called Lenbachs & Söhne. Senatore is also a cool bar to check…
To buy records : Optimal is the place to go. Best records for more rock, pop music. The Public Possession shop is also worth checking.
For more info on Alkalino check:
Facebook: https://www.facebook.com/alkalinomusic/
Soundcloud: https://soundcloud.com/alkalino
Audaz Facebook: https://www.facebook.com/pg/Audaz.Recs
Tags:
alkalino
,
audaz
,
disco
,
edits