Anoraak – LV Featured Artist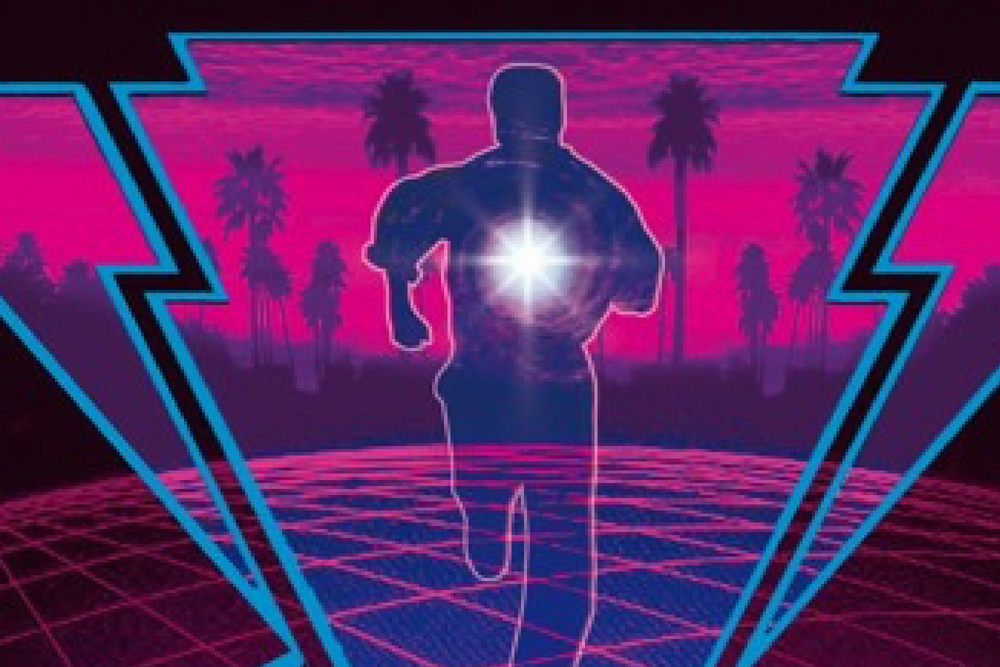 Anoraak – LV Featured Artist
Anoraak released his seminal album 'Nightdrive With you' 10 years ago whilst based in Paris. It would go on to become one of the key albums in the synthwave / indie dance genre leading to huge press, a cult following and multiple worldwide tours. Along the way he has remixed for the likes of Metronomy, Neon Indian and Pacific! building up an enviable discography and a strong live show.
Anoraak is an artist whose music is steeped in the coolest moments of the 80's, but with a very current feel. It's music which will resonate with the heads of the scene but equally with the music lovers of today. With the 10th anniversary of the release now upon us Anoraak is giving the album a full vinyl re-release with all the tracks getting a brand new remaster. There are also several tracks which were recorded at the same time as the album getting their first ever airing as bonus tracks. Accompanying the album release he will also be setting off on a full tour to support the release.
If you want to grab the album you can check out all the different formats and some tasty merch HERE
It's a release that we are particularly excited about so we spoke to Anoraak about the album and his plans for the future.
Check out his brilliant track 'Something About Us' one of the bonus tracks below.
Hi there Anoraak
Thanks for speaking to us today.
10 years on from its original release 'Nightdrive With You' is shaping up to be one of our favourite albums of the year. It has an incredible radiance.
For our readers who haven't come across your music before how would you describe the musical style of Anoraak?
Well I've spent the past decade trying to describe it in the best way possible and in conclusion I would say it's retrowave music, meaning it's modern electropop but with a retro feel.
Please can you give us 3 tracks which are quintessentially Anoraak.
Nightdrive With You

Above Your Head

Figure

What made you decide to do a major re-release of 'Nightdrive with you' for its 10th anniversary?
It's something that I've had in mind for quite some time now, for several reasons. First of all I wanted to re-master the tracks because I knew these songs could sound so much better. Also, I had a bunch of tracks from that time that never made it out from my hard drive and that was always pretty frustrating. And finally because it's a cool thing to celebrate!
Please can you tell us a little bit about the history of the album, how long did it take to record it, what you were doing when you created it and what the scene was like at the time?
When I wrote these songs I had no particular goal in mind, I had a band at the time that took up a lot of my time and back then Anoraak was really nothing more than a feel good project.
Honestly I was very casual, even lazy sometimes, about it, and most of the EP was composed late at night. Also back then there was a lot more rock around than there is today, Franz Ferdinand was on top, Justice was just starting to make some noise, and Cut Copy was coming up too.
Which 3 tracks from other producers influenced the original creation of 'Nightdrive with you'?
I'll start with Phil Collins for the pop side of things. This man represents so much about both 80s and 90s mainstream music, whilst at the same time keeping it cool and full of sincere passion.
Also I have to say that Robert Palmer had a big influence on me, especially regarding the sound. There's some really good, proper studio work going on here.
And finally I have to mention Minnie Riperton, every single time I listen to this that amazing groove gives me goose-bumps, and that's in addition to her incredible voice.
How would you say the music industry has changed in the last decade since you originally released the album?
Well you used the term 'producer' earlier. 10 years ago you would have said musician, or DJ, or composer. The different roles in the music creation process have all merged within the past decade, and it feels like every person making music is now called a producer. Likewise musician or DJ often seems to mean the same now, that's interesting and I think reflects exactly what's changed over the past decade.
You are about to embark on a tour in support of the album. What can we expect from the live shows?
The live set has evolved a lot throughout the years, it started off as a solo act, then became a 3 piece band, then went back to just me and now it has become a duet, with my long time friend Antonin (Tonus).
I wanted a pretty simple but efficient setup and it works really great, it's all about synths and vocals. We've tested it several times recently and the feedback is beyond expectations! I really can't wait to hit the road now!
What equipment do you use in your live set up?
2 synths (Dave Smith), a launchpad for the sequences, 2 microphones and a lot of <3.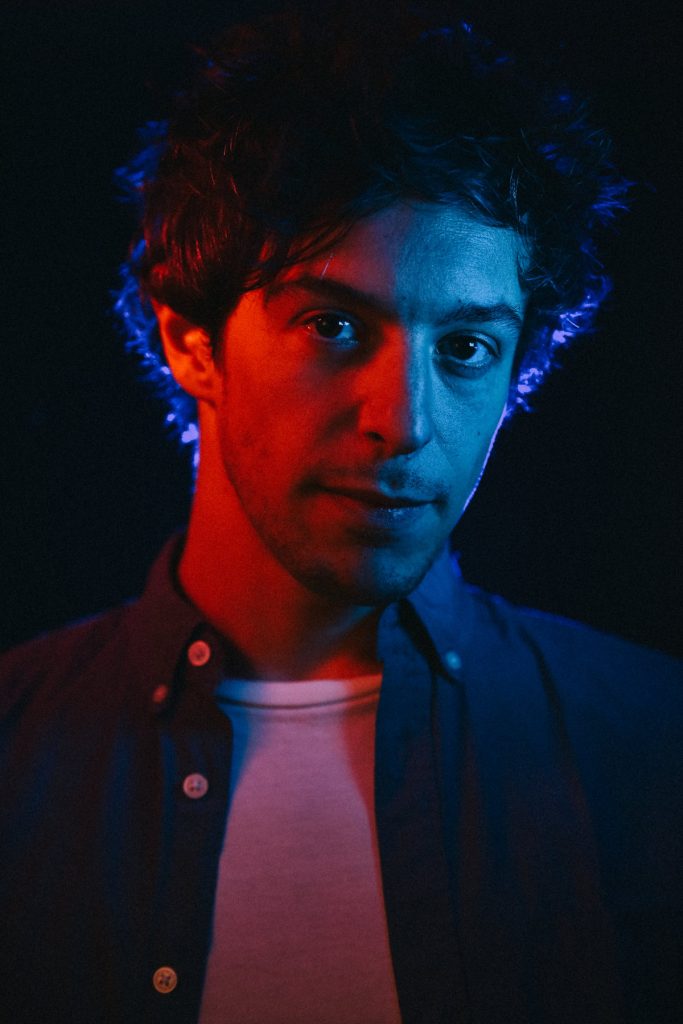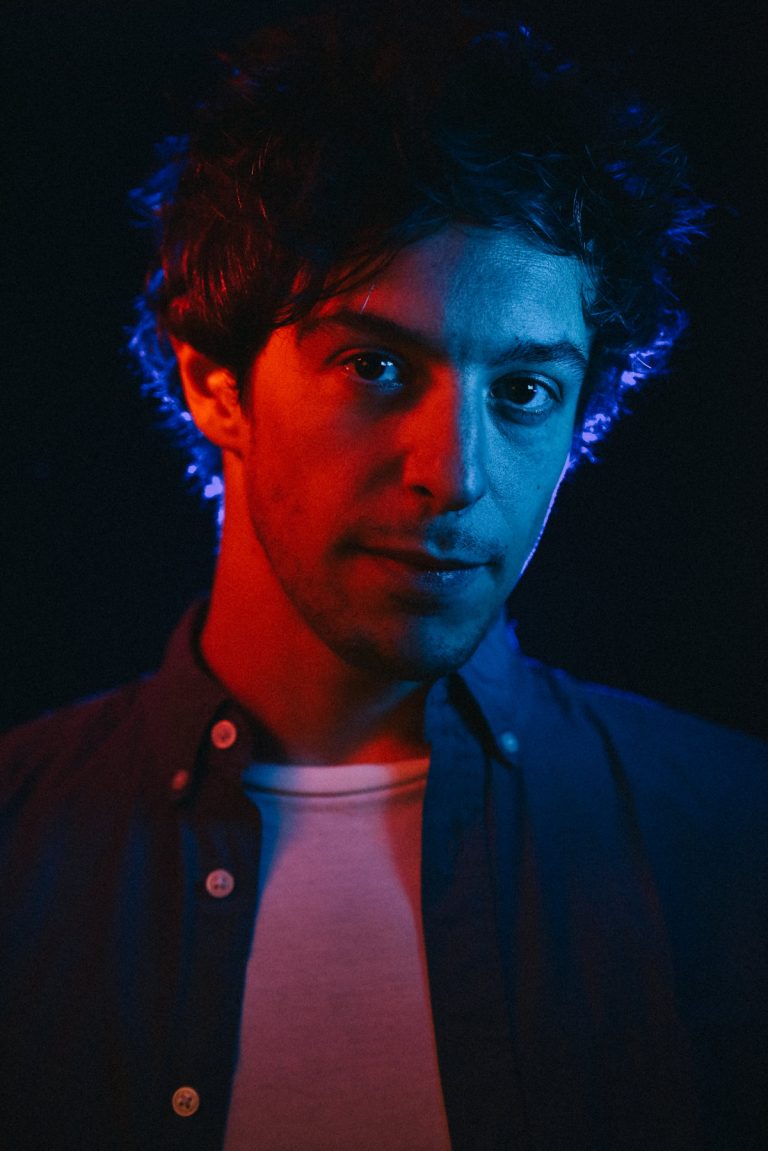 Anoraak
What are your plans for the future and when can we expect brand new material from Anoraak?
The good thing with this 10-year celebration is that it feels to me like a first chapter finished and done with. Now I'm planning a new album and using a new writing / producing process and I have to say it's really exciting!
And finally please can you give us 4 tips for a great day out in Paris. A place to buy records, a place to eat, a place to drink and a place to dance.
Buy records: Balades Sonores, 1-3 avenue Trudaine, Paris 9
Eat: Jimmy 2 fois, 15 rue Letort, Paris 18
Drink: La Cave à Michel, 36 rue Sainte-Marthe, Paris 10
Dance: 1999, 127 rue St Maur, Paris 11
But then hop on a train and come to Marseille, where I live now, and i'll personally take you to all the best joints 😉
For more info on Anoraak please check:
Facebook: https://www.facebook.com/anoraak
Soundcloud: https://soundcloud.com/anoraak
Tags:
Anoraak
,
french house
,
indie dance
,
nightdrive with you
,
retrowave
,
synthwave