Art of Tones – LV Featured Artist and DJ mix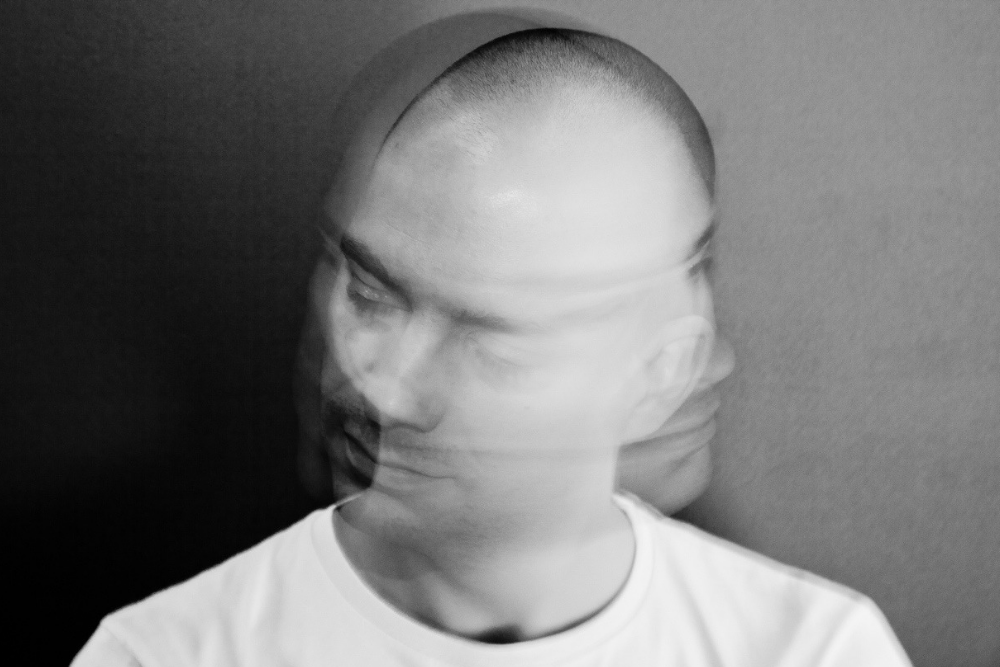 Art of Tones – LV Featured Artist and DJ mix
Launching our brand new Creator series of DJ mixes featuring the cream of the house and the disco world is the incredible Art of Tones. We are long time fans and he was top of our list to launch the new series as his music perfectly aligns with what we love to dance to at Le Visiteur Online. Over the years his output has been incredible fusing the funkiest of disco with club shaking house. It's cool, accessible and utterly impossible not to dance to. The mix below is absolutely no exception. We couldn't have asked for a better mix to launch the series.
Ludovic (Art of Tones) is long time composer and producer who started releasing tracks in the late 90's under Llorca, his family name. His debut album for F communication Newcomer in 2001 sold 170,000 copies. Fast forward to 2006 and he launched his Art of Tones project with a series of EP's for 2020 vision. Huge support would follow the release of Praise and Call The Shots (featuring Jaw) with his tracks getting licenced to compilations from X-press 2 and Francois K. A string of brilliant releases would follow all the time helping him build up a loyal following of both music fans, DJ's and fellow producers.
His 2018 album Unbalanced was yet another landmark for Art of Tones, pulling in key tracks Where One Is and Rainbow Song alongside 9 other brilliant tracks. It would see him fusing disco, house, Nu disco and laidback grooves to perfection. We named it in our albums of the year. You can check out Unbalanced in full and buy it via Traxsource HERE
We spoke to Ludovic  at great length about his career so far, his favourite tracks, remixes, life on the road, creating albums and days out in Perpingnan.
Check out this fascinating interview and his incredible mix below
Hi there Ludo
Thanks for speaking to us today.
We were hugely impressed with your recent unbalanced album which is out now via the excellent Local Talk label and came on the back of one of our singles of the year 'Where The One Is EP'. How would you describe the album and can you give us a bit of history about it?
Thanx John. I started working on tracks for an Art Of Tones album long time ago, when I was still releasing on "Room with a view". Only one of the tracks made it to the final Local Talk album, "Keep On Having Fun". I actually decided to put the other projects aside and focus on the album in July 2017. I was stuck at home for at least 3 months, after a short hospital episode. I was supposed to rest but i started working 12h a day on "Unbalanced", taking the opportunity to focus on one music project without travels, gigs, dj'ing….I was looking for the right balance between home listening and club-oriented tracks, and eventually I realized a couple of mid-tempo songs were missing to achieve this balance, hence the title. The whole album is in my "comfort zone", composing it was easy because that's the kind of music I make all the time : disco / funk influenced house music.
At a time when the LP is almost becoming an after-thought for most electronic artists what keeps you coming back to the album format and what recommendations would you give to artists who are thinking about producing their first LP?
As a listener, I remember albums, I remember the covers, the labels, the music. It's a big thing, because if the listener takes the time, he dives into your world for 1h (which is even more unusual today because screens are ruling our lives). But if you start thinking of your album as "the work of your life", or "this must be my masterpiece", then you've got problems. It's already a lot of effort to make a great sounding 10 track album. If you start seeing your work as a mountain you'd have to climb, you'll never make it. On the other hand, releasing an album is an achievement in a musician's life. It must have a deeper meaning to you, and the listener has to feel this "deeper meaning", even if he doesn't understand it.
You have been producing as Art of Tones since 2006. How would you say that your sound and approach to making music has changed in that time between your first releases for 2020 Vision and your brand new album?
When I started "Art Of Tones", I thought I would release a couple of EP's on 2020 vision, that's it. It was supposed to be a side project that would enable me to compose a more edgy and electronic kind of music, different from what I was releasing under the Llorca moniker.
Over the years, I unintentionally got closer to the Llorca's sound : as we say in French "Chassez le naturel, il revient au galop" – Leopards do not change their spots. Now I guess I will have to choose a different way, because both projects sound too similar. Either changing the Llorca's sound, or going back to electronic music with Art Of Tones.
Please can you give us 3 of your own tracks which are quintessentially Art of Tones.
The World As I Live It
This one helped me define what would become the Art Of Tones project after the 2020 vision EP series.
Devil The Difference
This one was composed during some hard times I was going through after a break-up, and I put a lot of love and pain in this track. After the release, so many people told me this track was special to them… I guess it means the message in the music was carried properly, the proof maybe there's some kind of magic happening when you make music.
Where The One is / Reprise De Fonk EP
Both tracks reflect what I like in music today, and what makes me wanna dance. I'm proud I could translate this in my music.
As well as producing your own tracks you are hugely in demand as a remixer with an upcoming remix for Kapote as well as ace remixes for the likes of Hardfloor, Deetron and Crazy P in the past. Of all the remixes you have ever done, which one are you proudest of and why?
Reel People – Don't Stop The Music featuring Angie Stone
This one was a real challenge to do something different from the original, I knew the Yarbrough & People version and the Reel people cover was really good, I had to "forget" these versions. And building a track around Angie Stone's vocals was so much fun!
Round Shaped Triangles – Better apart
I managed to get closer to a 70's disco arrangement with a 2019 sound, and because the song has got this "the girls will love it" thing. And I got the feeling I managed to bring the song somewhere else, but it's still very close to the original.
Do you approach remixes differently to how you approach your own artist productions and what do you think makes a truly stand out remix?
Yes remixing is very different from composing a track from scratch. I usually listen to the original song and try to find out what I like most in the track, and what I would get rid of because it doesn't belong to my musical vocabulary. Sometimes I spot a small melody or gimmick in the track and I think : I could build this kind of melody / arrangement and put up the whole remix around it. Listening carefully to the original track is the key I guess, once I have done one good listen, I try not to go back to the original version before the remix is done. There's no definition of a good remix I guess : it's either good or bad music !
Please can you describe your production set up for us and what is the one piece of equipment or plugin that you couldn't live without?
The main piece of my studio is the computer, I compose everything with Ableton Live and mix everything in Cockos Reaper.
I currently own a moog minitaur, a behringer model d, a casio cz 101 and a juno 106, but I sell and buy hardware occasionnally.
I guess I couldnt live without my speakers, a pair of Dynaudio BM12A – i'm so used to their sound I guess I would have to buy another pair if this one was broken. I love the moog minitaur and this is the synth I would never sell. I also recently purchased a Neve 8816 and it definitely helps me giving depth and width to my mixes.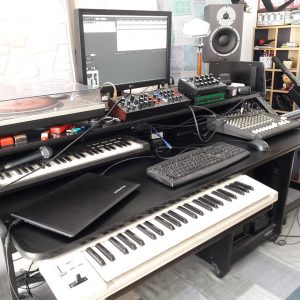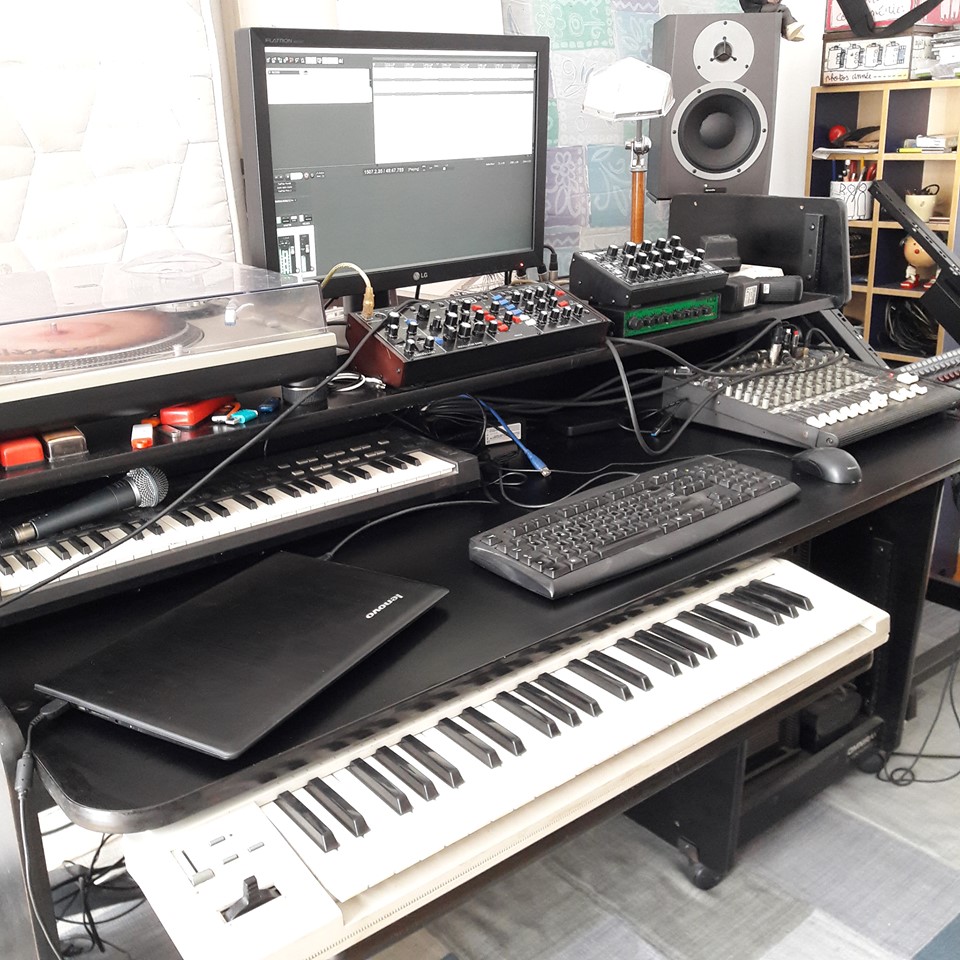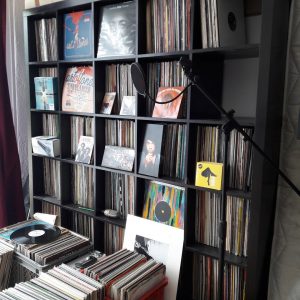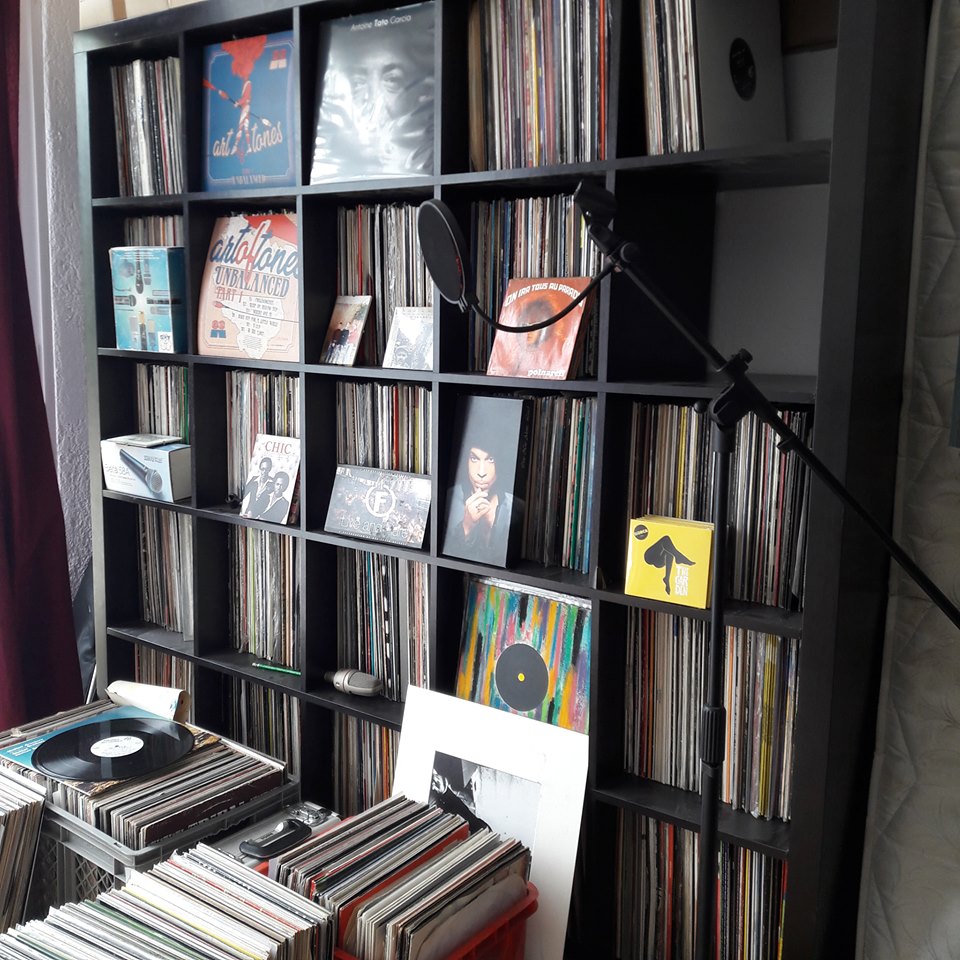 Over the last decade you have toured extensively. If you were asked to collate your perfect club night featuring artists you have played alongside which 3 artists would you book and why?
Dj Harvey is one of my favourite Dj's, I heard him dj'ing for 5 hours and I couldn't stop dancing, that was exhausting !
I remember sharing the decks with Luke Solomon more than ten years ago (was it in Sheffield ?) and the party was fantastic, he was doing this perfect mix of electronic music and old disco tracks. And last year I played with Patrick from Sheitan Brothers and we had so much fun. He was spinning a lot of different music, from new-wave to arabian music, jazz-funk and disco, and everything was smoothly blended.
What tips do you have for our readers about dealing with the rigours of life on the road as a touring DJ and what one thing do you never leave home without other than passport, music and headphones?
Obviously, I think not doing too many drugs and not drinking too much helps a lot. If you like to party hard, keep in mind you won't be able to do it all your life. All the party-hard DJ's i know had to calm down on drugs and alcohol at some point. Some of them even quit DJ'ing because they knew this life style would kill them eventually. And if you want to be able to focus on music making and record digging when you're back home, you'd better be sober and in good shape after 2 or 3 days of travel : flights slowly kill you. As for the one thing I wouldn't leave home without : a good book helps a lot when you're stuck in airports or hotels for hours.
When you are djing what is your 'if all else fails track'?
Ah, that's a good one… let me think… Henrik Schwartz "Leave My Head Alone Brain – Luke Solomon Remix" ! This is one of the track you have to take out of your dj bag or your playlist because you played it so many times !
What else can we expect from Art of Tones in 2019?
I've got a lot of new tracks on my hard drive, some of them are finished, some of them almost, and to be honest I don't know what to do with most of them : some disco stuff, some nu-disco, some deep house, some more electronic stuff… I guess i've got enough tracks to release another album but this wouldn't make sense to gather them all on the same project. Plus I'd like to focus on collaborations with singers – I'm looking for singers ! Anyway, with all this new material sitting on my hard drive, there should be at least 2 new Art Of Tones EP out this year.
And finally, please can you give us 4 tips for a great day out in Perpignan. A place to buy records, a place to eat, a place to drink and a place to dance.
Markus's shop "Cougouyou" is a great place for diggers. He's got a perfect selection of second-hand and new vinyl records : house, funk, disco, soul, pop, rock, sound libraries…
Too many good places for eating and drinking. I'm a natural-wine lover so all the places i'll suggest here propose natural and organic wines, you can go there for a drink (what we call "apero", before lunch or dinner) or for a good meal :
Les Caves Maillol (for lunch only, from monday to friday) : Alix makes delicious meals with local-only vegetables and meats, freshly fished food. You're eating in a wine-shop so picking up a good bottle shouldnt be a problem
Native : Great, simple and cheap food here again, focusing on local producs – natural wine only.
Kimchi Kimchi : small place held by two funny girls who know their shit when it comes to asian food. They serve excellent japanese cuisine and you can expect fantastic ramen and gyoza (no sushi). Once again, a small but perfect selection of natural wine.
Via Del Vi : this is the place when it comes to sophisticated tapas and meals, once again focusing on local and season's products. The wine selection is bold and astounding. A bit more expensive than the previous ones, but it's worth it !
You should definitely go for dinner at "La Baraquette" because this is where i've seen one of the most beautiful moonrise ever. Antoher great place for good food and wine – ask for a table on the sand because yes, you're having dinner on the beach !
A place to dance : I'm afraid Perpignan misses a good place to dance if you're looking for good disco, house music or this kind of stuff. There are private parties here and there though and occasionally some mod's parties with great northern soul music.
For more info on Art of Tones check
Facebook: https://www.facebook.com/artoftones/
Soundcloud: https://soundcloud.com/llorca
Tags:
2020 Vision
,
Arto of Tones
,
disco
,
F communication
,
HOUSE
,
Llorca
,
local talk