S3A (Sampling As An Art) – Le Visiteur Featured Artist & DJ Mix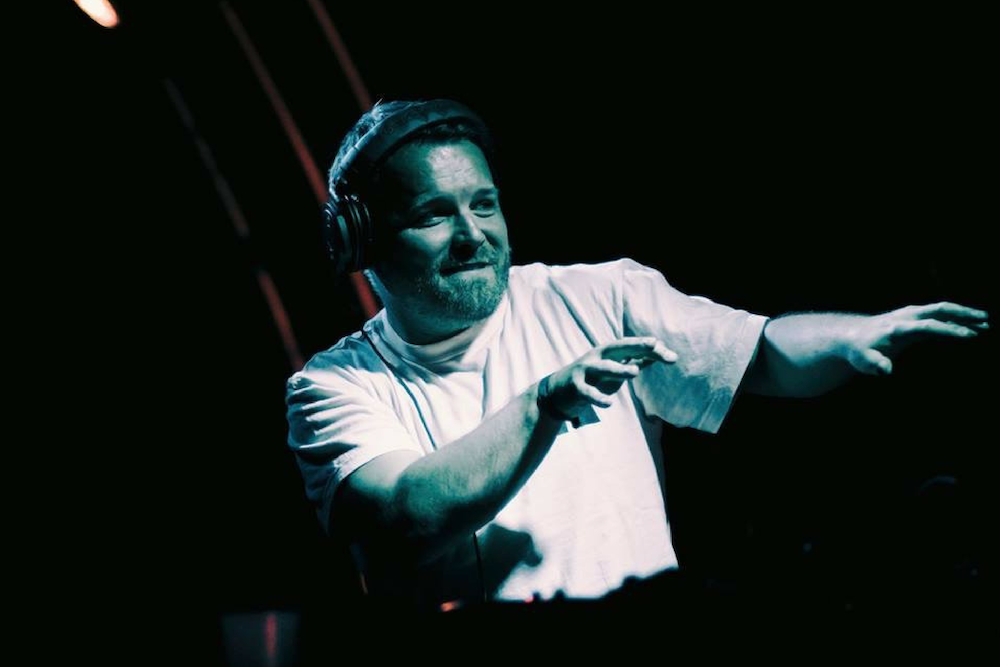 S3A (Sampling As An Art) – Le Visiteur Featured Artist & DJ Mix
S3A is an artist for whom it is very easy to get excited about. He is a regular on the French underground scene with club residencies at key Paris clubs 'Concrete' and 'Rex' where he has built up a loyal following for his exciting DJ and live sets. He has also released some exquisite records with the much lauded Local Talk and Quartet Series as well as with his own 'Sampling as an Art Record's'.
His latest release is perhaps his most exciting to date as he has been working on a full artist album which will be coming out on the brilliant Dirt Crew label. Pulling together some of his older tracks which have been reworked beautifully alongside some brand new previously unheard music it is packed with 11 diverse tracks. The album combines multiple genres from funk influenced jams to disco, house and 80's Italo. Packed with brilliant live playing it has a warm and distinct vibe which easily helps it stand out from the pack.
We spoke to S3A (Max Fader) about the album, his studio, tracks which influenced the album, The French scene and his plans for the future. He also gave us a brilliant mix which you can check below. You can also check the EP in full and buy it from: http://tinyurl.com/DIRT118-Shop
Hi there Max,
Hello team, it is a pleasure!
Thanks for speaking to us today.
Thank you 🙂
For our readers who haven't come across your releases before how would you describe the musical style of S3A?
It is a 7-8 years old house project heavily influenced but 75-79 jazz-funk, before 80 disco and all kind of electronic music. The beginning point was to assume "sampling" to move things (themes, arrangements) from their origins to another aim.
How would you describe your debut album 'Pages' which is out now on the Dirt Crew Label and can you give us a bit of history about the album?
Well, I wanted to step up to the 2.0 of S3A story. To do so I had to build my own samples. Composing, practicing, finding a band, recording, editing…All was like I usually do for S3A but doing all the material from the beginning. As it is my first album, I wanted to make things seriously, following specific sound color, making different styles, to go further with control in other words.
Which 3 tracks from your discography would you say are quintessentially S3A.
Duration
Duration is the first track I made in 2009 under the name of S3A. Ronnie Foster and A Tribe Called Quest are big influences for me, and this track takes his roots in them. Another funny thing is that the bridge part is at 4:09. The hi hat structure are taken from a Daft punk song (will your audience be able to find the song in question? hahahaha)
Intensity
This one has a special taste for me. It is from 2013 and in a special format series (10') from Local Talk. It is important for me because Laurent Garnier spotted me for the first time with this one :-), and It was the beginning of a great story with him (remix, back to backs…) For instance, this track is a part of the French mix he made for the "Philharmonie de Paris" Electro exhibition running now.
Something More
This track was one of my hits and breaks each time I play it. It was released in 2018 on Nachtbraker's Label : Quartet Series. I love it and it is the perfect middle between dynamism and groove (techno and house in a way) ! I love the whole EP, it is as personal as efficient. It was the beginning point of the "Pages" Album.
Please can you describe your production set up for us and what were your most used pieces of equipment or plugins that you used in making Pages?
I had a week session in Red Bull Studio Paris to work on a EP for them. I wanted to work with a band and we searched for them at the end of 2016. During the session, We recorded the acoustic (drums, Rhodes, Bass, Clavinet, Prophet 6, Nord…) It was so easy working there and great fun it was like a week of musical holidays :-). I loved all of this, working on my dream mixing table (SSL 4000E)…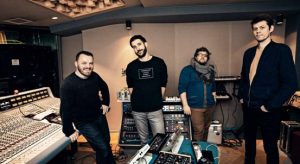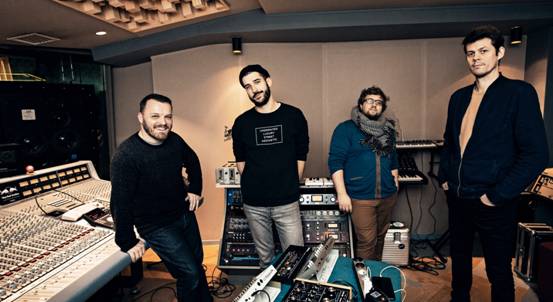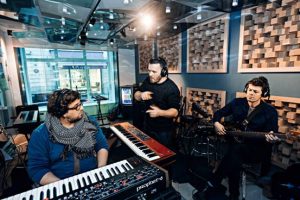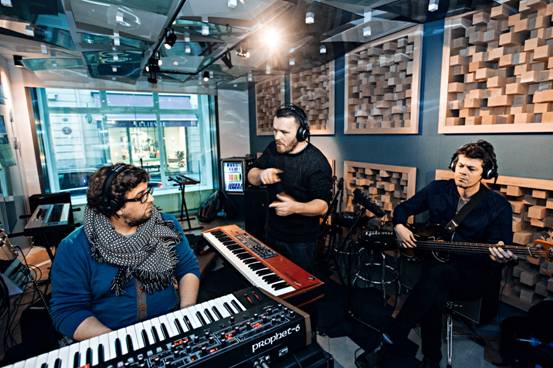 Please can you give us 3 tracks which you would say have directly influenced your style of production on Pages.
Greed
Since the release of this track in the 2000s, I loved it. The original electo version and the dramatic orchestral Avril's version are great :
In making the album  I wanted to make Laurent subtile clin d'oeil, so I decided to make a acoustic Jazz funk Version with deep emotion and Brazillian jumps in the melodies…
All the album.
Music is influences. In the past 8 years, major things have happened. Max Graef 'Rivers of the red planet' and all Henry Wu acoustic discography were clearly a big influence for the album.
I love those artists who can pull a whole movement by their talent (MCDE is clearly one of those too for sure)
Interlude for Marc
Hip hop and electronic music are huge for me. So I wanted to do a melancholic hiphop song and the influence was this track. Taking something from its original destination to another is a obsession on S3A project, I wanted to move the Board of Canada feelings in raw hiphop song.
What tips can you give our readers who might be thinking about putting together a full artist album?
The first one would be to listen the 4 hero 'Two Pages" album thinking that they were doing UK hardcore and Jungle at this time… So, do what you deeply want, take a step back on what you already done before, tell a story… Easier to say than doing for sure…
The French scene is really booming just now. If you had to pick 4 artists for a club line-up to perfectly showcase what's going on in French electronic music right now who would they be and why?
Funny you saying this! I saw the scene start to boom 6-5 years ago, when Paris woke up :-), We had in France a consolidation between 2002 and 2012, when the fresh kids educated to the dance music by their parents arrived in the clubs. This making electronic music from a resistance/political movement to totally assumed entertainment like a concert for instance. So when you go to clubs, you want to do music, and bam, new great artists! 🙂
As I listen all kind of music I would pick (but it is hard) :
Zadig: Bro, friend, inspiration, and such a huge techno producer/dj
A Jackin' Phreak: a true master of acid music, true disco/acid pure player since 80s.
Neue Grafik : Music speaks to the same cords (chords hahaha) for us
Art of tones: clearly not a new comer, but I love his music and I think we have the same wishes in music
The album has a beautifully warm live feel. Are there any plans for a full live show based around the album and if so what can we expect?
Nice question, well it was the plan, but we had to work on this, I want to do something moving and all live… It is work, but very motivating!! It has to come across for the public as the album does 🙂
When you are djing what is your 'if all else fails track'?
Ahahah, well, I try to avoid this moment, keeping people with me at each track and re adjust when I feel unwanted drop in energy on the dancefloor.
But I would say: Nickolas Ashford bourgie bourgie, but this version:
John Davis & The Monster Orchestra – Bourgie, Bourgie
I know, it is a classic, but I works on me every time
What else can we expect from S3A in 2019?
I have an EP ready called 'Pages Completions', but I am still thinking for a label … :-), and there may be a Remix EP of 'Pages' on Dirt Crew but we have to think of this again.
And finally, please can you give us 4 tips for a great day out in Paris. A place to buy records, a place to eat, a place to drink and a place to dance.
Rex, Concrete and Djoon to dance for sure!
Betino's, Syncrophone, Superfly to buy records!
Aux bons amis (19th district), Sapporo" (8th district), Timbre Poste (Malakoff) to eat!
For more info on S3A please check
Facebook: https://www.facebook.com/SamplingAsAnArt
Soundcloud: https://soundcloud.com/s3acontact
Resident Advisor: https://www.residentadvisor.net/dj/s3a
S3A Mix Tracklist
Gérard Gesina – Strange Paradise
Jean Pierre Savelli – J'aime Quand Tu Dance (Special Us Remix)
Deodato – Happy Hour
Wally & Shane – Give Back My Song
Alessi – Hot Fun In The Summertime
Sylvester – Grateful
Don Blackman – Deaf Hook-Up Connection
Rose Royce – Do Your Dance
Al Hudson – You Can Do It
S3A – Friends
Johnny Hammond – Los Conquistadores Chocolates
Bian Bennet – Solstice
Billy Cobham – Snoopy's Search
Bobby Humphrey – You Make Me Feel So Good
Harry Forbes – Light Rays
Tags:
dirt crew
,
S3A