Artem Xio – Can't Stop Now EP [Wax Ninja]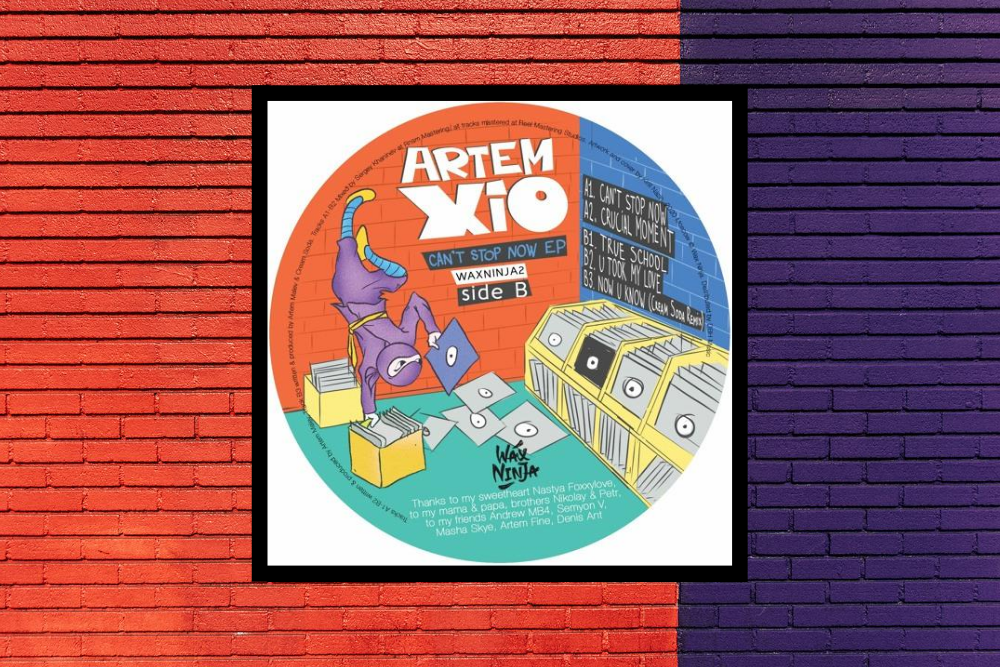 Artem Xio – Can't Stop Now EP [Wax Ninja]
Russian artist Artem Xio is co-founder of the Wax Ninja label and part of a scene which boasts some of the most exciting House producers on the planet right now including Scruscru and Guydee. We previously covered him way back in 2018 when he was producing simply as Xio. You can check the review of his track Rise's And Falls which we covered back then and which still sounds fresh HERE.
His latest EP Can't Stop Now dropped last week and it's definitely well worth revisiting Xio as this is a seriously accomplished release packing in many of our favourite strands of House Music. Released on the aforementioned Wax Ninja label it features five tracks including a Cream Soda remix.
Lead track Can't Stop Now was written way back in 2010 and has become a much sought after house anthem. Touching on the classic moments of 90's house it features multiple layers of synths, pounding club focused drums and a brilliant vocal sample which gives plenty in the way of euphoric feeling to the track. It's a real club bomb.
Crucial Moment follows very close behind, a deep and throbbing slice of club juice packing in a powerhouse piano riff, thumping Detroit drums and swirling synth lines. It's another beautifully envisioned moment.
Over on the flip True School is a moody slice of bass heavy warehouse focused house. Featuring swirling synths and punchy hip house style vocals, this is a track which will find it's way into many a DJ set in smokey basement clubs in the coming months.
U Took My Love see's Artem run headfirst back to the classic sounds of 90's house arms aloft. Another sure fire club heater.
Closing the EP out Cream Soda takes Now U Know off into jazzy DnB territory another nod to the club sounds of yore.
Grab the EP now via: https://www.juno.co.uk/products/artem-xio-cant-stop-now-ep/783136-01/
Wax Ninja is a record label from Moscow, Russia as well as a community of like-minded vinyl enthusiasts. There are three wax ninjas; the zealots of dance music with soul and history – Artem Xio, Nastya Foxxylove and Andrei MB4. They have dedicated their lives to carefully selecting the best records from all over the world for the record store they run. Their mission to disregard prejudices about genres and trends is continued with every EP released on their label.
For more info check:
Artem Xio Facebook: https://www.facebook.com/xio.reviez/
Artem Xio Soundcloud: https://soundcloud.com/xio
Wax Ninja Facebook: https://www.facebook.com/waxninja/
Wax Ninja Soundcloud: https://soundcloud.com/waxninja
Tags:
Artem Xio
,
house music
,
Wax Ninja