LV Premier – Basile De Suresnes – U All Disco Lovers. F**K [Frappé]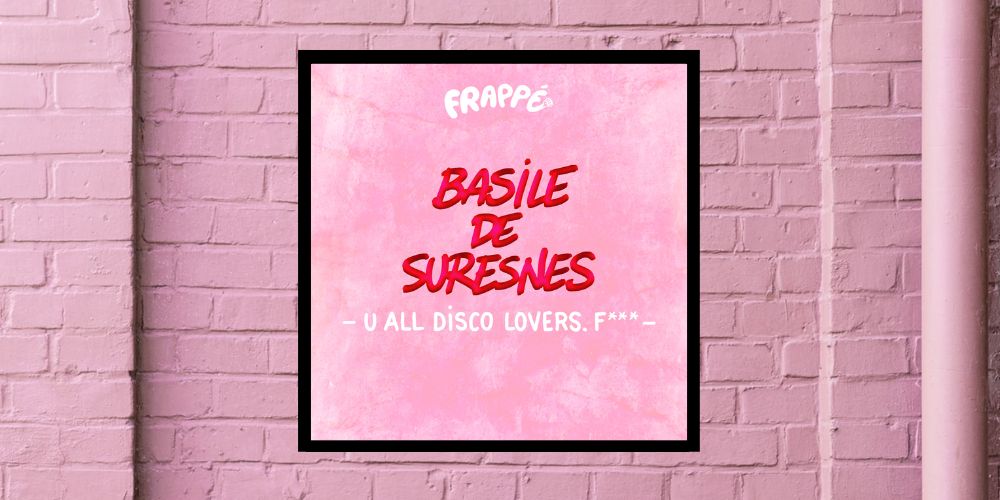 Frappe have been making some great noise over the last couple of years, hitting the ground running with a superb stream of EP's from label heads Basile de Suresnes & Ten Fingerz along with some great V/A 12″s featuring some of the most essential French talent around.
Their latest release is a rather brilliant triple tracker from Basile featuring the monstrous hypnotic dubbed out string-laden disco house jam U All Disco Lovers. F**K alongside the classic house vibes of Wot U Think and the rather funky disco chop up I Gotta Find You.
All three tracks are serious heat so the purchase of this EP should be a bit of a no brainer.
It's good to catch up with this excellent label again, check out more of their heat HERE
For more info on Basile De Suresnes & Frappé please check:
Basile De Suresnes Facebook: https://www.facebook.com/BasiledeSuresnes
Basile De Suresnes Soundcloud: https://soundcloud.com/basiledesuresnes
Basile De Suresnes Instagram: https://www.instagram.com/basile.de.suresnes
Frappé Facebook: https://www.facebook.com/frappe.label/
Frappé Soundcloud: https://soundcloud.com/frapperecords
Frappé Insta: https://www.instagram.com/frappe.label/
Like what you hear? To help support LV Online buy us a coffee via Ko-FI. Click HERE
Tags:
Basile de Suresnes
,
Frappe