Ben Sun [Razor-N-Tape] Drops the 50th edition of the LV Selectors Mixtape Series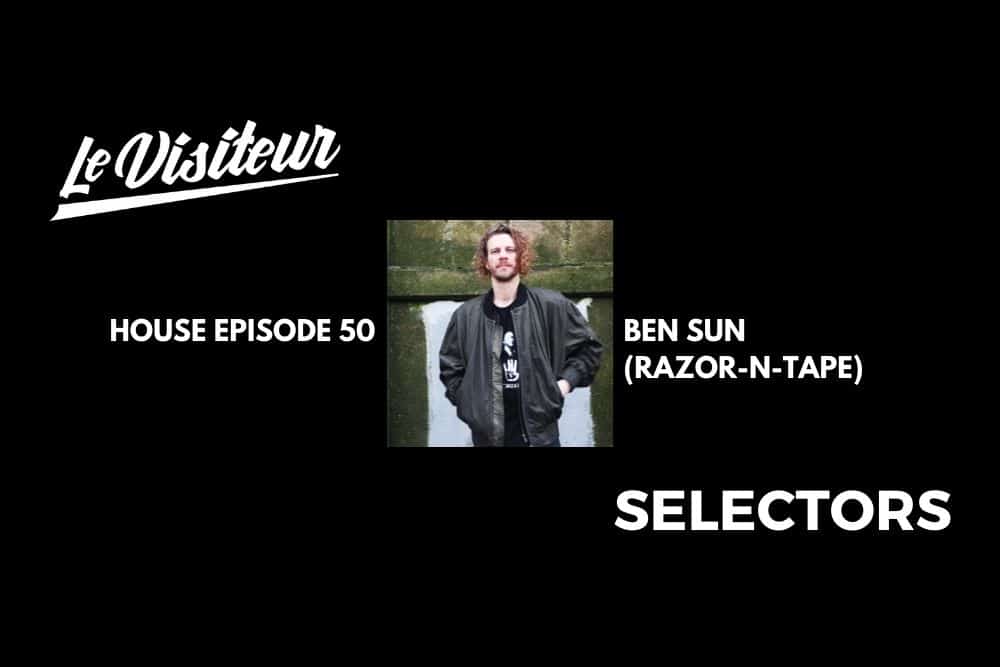 Ben Sun [Razor-N-Tape] Drops the 50th edition of the LV Selectors Mixtape Series
Like what you hear? To help support LV Online buy us a coffee via Ko-FI. Click HERE
London's Ben Sun has previously released on Delusions Of Grandeur, King Street, Nite Grooves and Quintessentials. Now he is back with a brand new EP for Razor-N-Tape Reserve, following his remix of Kraak & Smaak for the label a few years back. The Distant Messenger EP is a wonderfully layered EP which wears it's 90's influences on it's sleeve. Think acid tinged Larry Heard, Chez Damier and early Ron Trent and you are in the right territory. It's house music with class, warmth, depth and edge. You can check the EP below.
Make sure you also check out the mix at the top of the page that Ben put together for us to celebrate the release of Distant Messenger and please jump over to Soundcloud and give it a share and help us spread the love.
You can grab the EP via: https://razor-n-tape.fanlink.to/BenSun
We had a quick chat with Ben about the mix.
What can you tell us about the theme of the mix and what are some of the key tracks for you? 
To some extent the mix was built around some of the vibes and feelings I'm expressing on my latest EP. I wanted to give those tracks a spin and dive a little deeper into those moods.
So there's quite a 'deep house' feeling – a bit of jazz-tinged melancholy (Vincent Floyd's 'Dawn Notes'), some feel-good uplifting moments (Mr G's Freedom Train mix, or Sable & Huerta's 'Housework'), some slightly darker parts (Dorisburg's 'House Organ for the Lonely') – also some sexy moments with the two Larry Heard-produced tracks ('Sensual' and 'The Sun Can't Compare'). I guess that range of feelings is what house is all about for me.
How does the style of mix here compare to how you would approach a live DJ set?
A studio mix can be quite a challenge as you are missing that key interaction and feedback you get with an audience. You have to create your own vibe and take yourself down some pathways that the end listener will dig too. They could be anywhere; in a car or with headphones on a city street… so it's designed for more focused listening.
A club set I would also tend to push further genre and tempo-wise; there's more time to get there, so I might ease into things with some disco / funk / Balearic sounds, maybe get into some heavier techno / electro vibes at some point… there's only an hour here but I still want it to be a nice journey that feels connected.
Which other artists DJ mixes do you find yourself coming back to time and again and do you have a favourite that you gravitate towards?
I was listening to DJ Nu-Mark's mix on the Razor-n-Tape podcast recently and I was totally blown away by the man's skills. Great selection of broadly Afro-Latin cuts, seamlessly put together – in a wild turntablist style and totally danceable too. It's a very cool mixtape, check it out:
For more info please check:
Ben Sun Facebook: https://www.facebook.com/bensunmusic
Ben Sun Soundcloud: https://soundcloud.com/bensunmusic
Ben Sun Instagram: https://www.instagram.com/bensunmusic/
Razor-N-Tape Facebook: https://www.facebook.com/RazorNTape/
Razor-N-Tape Soundcloud: https://soundcloud.com/razor-n-tape
Razor-N-Tape Instagram: https://www.instagram.com/razorntape/
Razor-N-Tape Twitter: https://twitter.com/RazorNTape
LV Selectors 50 – Ben Sun (Razor-N-Tape)
Patrick Cowley – Timelink
Ben Sun & Jon Sable – Sable Sun
Trusme – Working Nights
Vincent Floyd – Dawn Notes
Ben Sun – Transmission
Mike Grant – My Soul, My Spirit (Mr G's Freedom Train mix)
Dorisburg – House Organ for the Lonely
Ben Sun – Tremors
Strong Souls – Sensual
Jimpster – Burning Up (Charles Webster Mix)
Mr White – The Sun Can't Compare
Jon Sable & Huerta – Housework
Love this? Check out more releases from Razor-N-Tape HERE.
Tags:
Ben Sun
,
Deep House
,
razor n tape