Craig Smith Talks About Edinburgh, Audio Deluxe, Harri & Domenic, Masters At Work, 6th Borough Project, Soul Renegades & More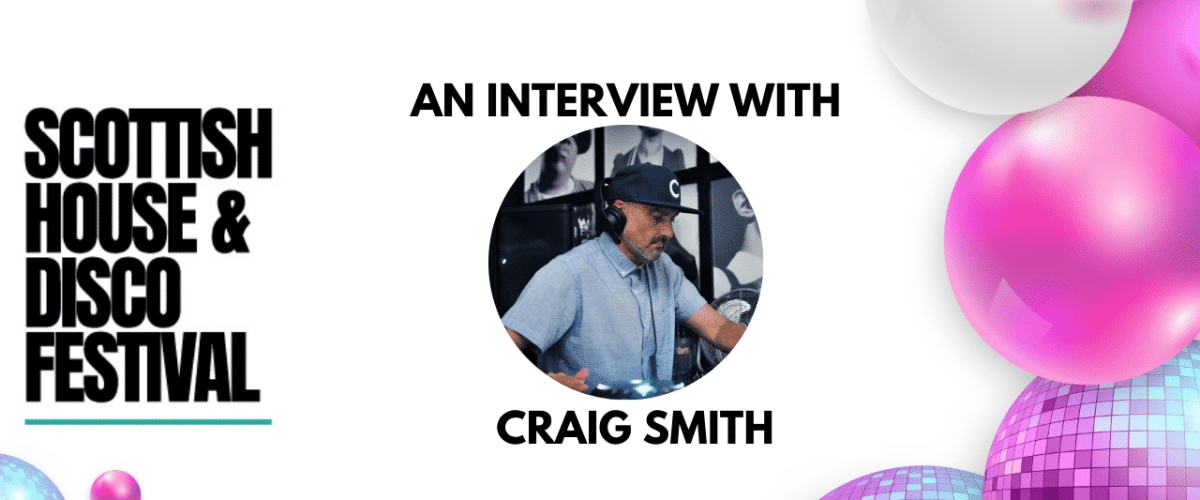 Craig Smith Talks About Edinburgh, Audio Deluxe, Masters At Work, 6th Borough Project, Soul Renegades & More
If I was asked to discuss the Scottish House and Disco scene and the characters who have been instrumental in the scene over the last three decades one of the first names that would make it down onto the page is Craig Smith. Hailing from Edinburgh his contribution to the scene and it's development there and indeed across Scotland is immeasurable. The first time I ever head Craig play was at his night Audio Deluxe at the Honeycomb in Edinburgh in the early 00's, it's a club night which stands out as being one of the landmark nights which helped establish quality house music in Scotland. Following on from his club night Sole Fusion in the 90's, they were clubs which both inspired and influenced a generation of Scottish producers, DJ's and club promoters with a who's who of international guests backing up Craig's own all night sets. It was a club I visited on many occasions so can attest to the incredible atmosphere.
Craig will be appearing at the Scottish House and Disco Festival on April 16th at SWG3 in Glasgow so I thought it was a perfect time to catch up with him and discus both his own career as well as the Scottish scene in general. You can grab tickets for that event via: http://houseanddisco.co.uk/
Check out one of Craig's recent productions below under his Soul Renegades guise, a collaboration with Ricky Reid as tweaked by Opolopo.
Hi there Craig,
Thanks for speaking to us today.
Firstly let's go back to the very start, were you born and raised in Edinburgh?
I was actually born in Melbourne, Australia. Both my parents are from Edinburgh but emigrated there as my Dad played football semi professional over there. We came back when I was very young.
When did you first start to get interested in music and was there a moment which you thought I'm going to work in the music industry?
I have always loved music for as long as I can remember. I always had a portable radio with me and would be listening under the covers when I was meant to be asleep. There was never a point when I would say that was the moment, my taste was constantly growing and evolving and still does to this day.
When did you decide that you wanted to be a DJ, can you remember what your first ever gig was and what style were you playing at the time?
Even from a young age at parties and gatherings I would be sitting trying to control what records or tapes were going on the stereo but I had no desire to actually DJ. When I eventually did get my 1st gig (at The Hooch in Edinburgh) I realised how much I enjoyed it. I originate out of the soul scene but by the time I started DJ'ing there was no barrier to what you played. We would play a rare soul record next to a hip hop tune, next to a jazz funk tune next a house tune. I try to keep that spirit going as much as I can to this day.
What record shops were you frequenting at that time?
There were various independents stores in Scotland that I'd go to like Fopp or 23rd Precinct and I would go on regular buying trips to Manchester or London. I would also buy some of the rarer stuff from collectors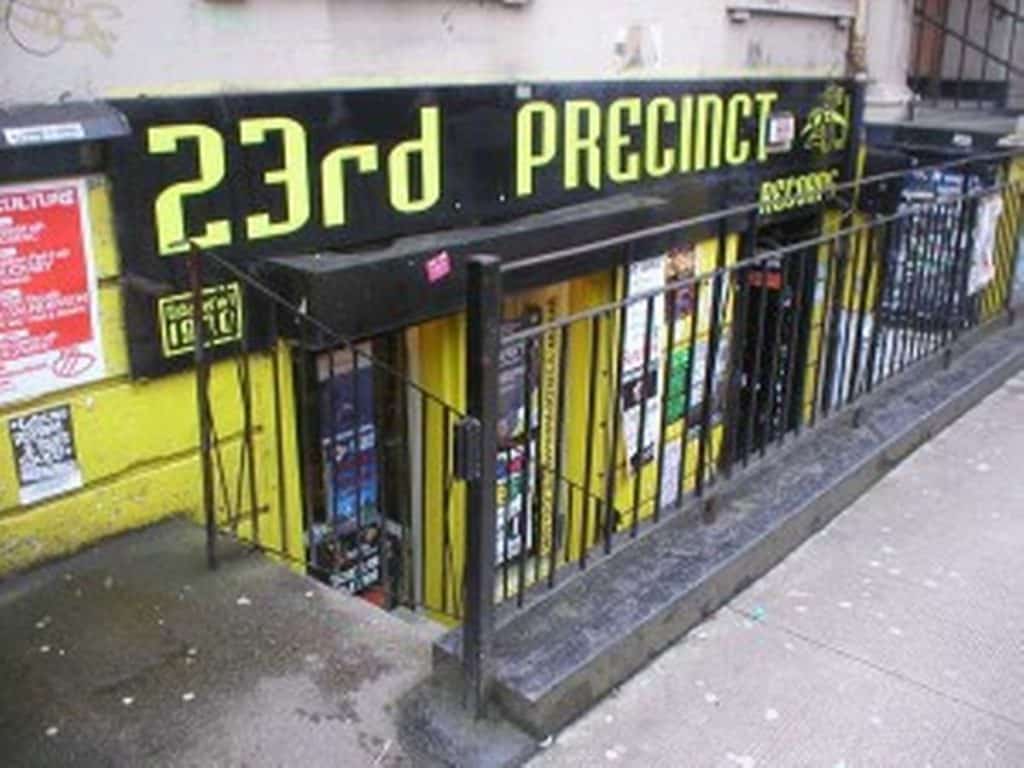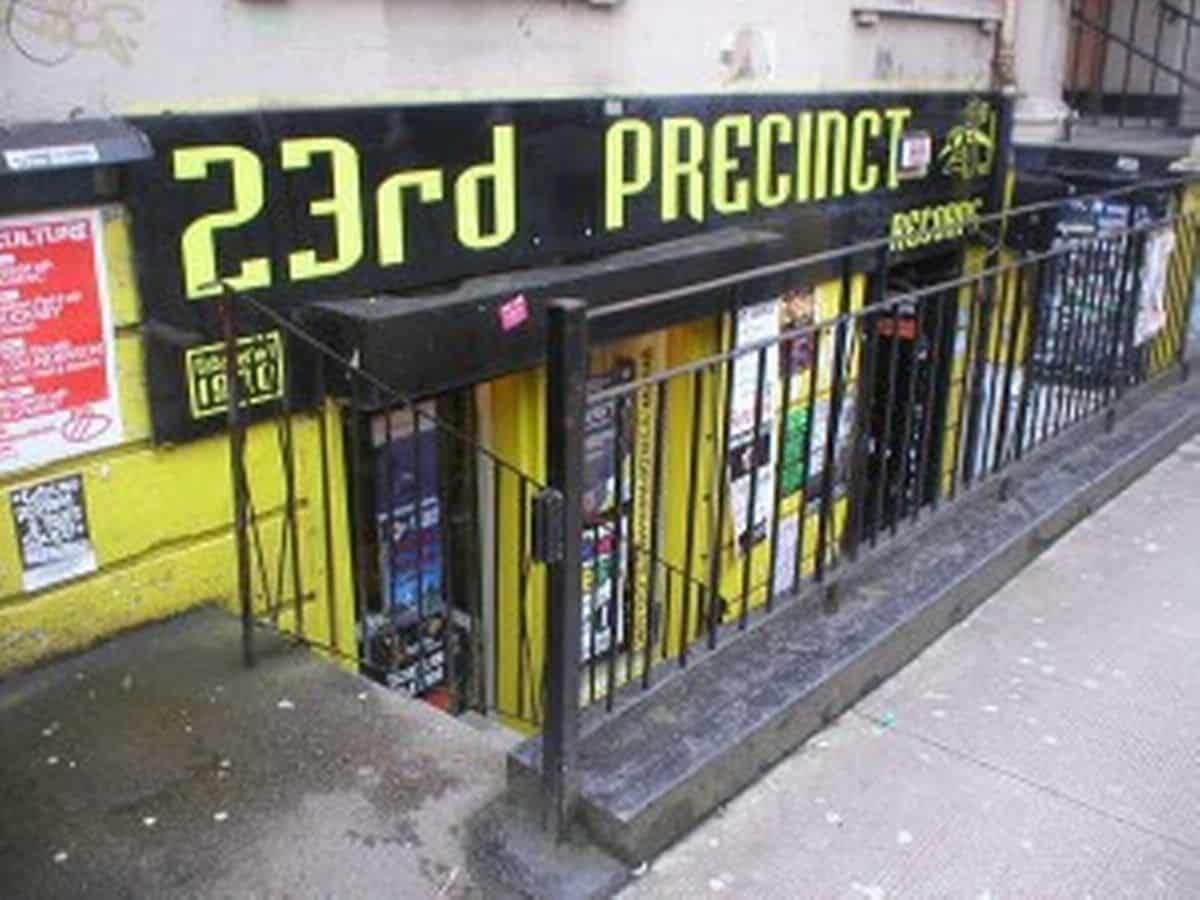 When you first started going out clubbing which club nights did you go to and can you remember some of the DJ's who really helped spur on your DJ passion?
I suppose my biggest initial influences in the 80's would have been Yogi and Warren Thomson from the Hooch which I went to religiously. Through in the west it would been listening to guys like Tom Jackson and Bob Jeffries. I loved listening to Robbie Vincent too. Also in the late 80's / early 90's getting cassettes of Red Alert and Tony Humphries radio mix shows amongst others was very influential.
With regards to Audio Deluxe you brought some of the biggest names in House music to Edinburgh. What were some of your favourite Audio Deluxe moments and are there any sets which stick in your mind which were really next level?
There are too many really to pick one, maybe the 1st time Kenny Dope played. He came on a Wednesday night during the festival and it was still packed till 5am on the Thursday morning, the atmosphere was electric, it blew him away. Or again on another date with Kenny when it was my birthday and we ended up playing back to back for 7 hrs. The 1st time Osunlade played was a magical night as well. Or any time Phil Asher played as he was always so interesting with his selections. There were loads more but as I mentioned far too many to whittle it down
You brought Masters at Work to the UK for several gigs in the 00's and have built up a great friendship with them over the years. How did their approach to production and DJing influence your own?
We built a great relationship early on with them. Personally when they 1st came out in the early 90's for me it was the melding of influences in their production that drew me in. They were light years ahead of everybody.
Other than Audio Deluxe what other club nights around Scotland do you think have been essential in how the Scottish house scene has progressed over the last three decades?
In Edinburgh I would say Yip Yap / Ultragroove and our own party in the mid 90's Sole Fusion, before Audio Deluxe, where we had guys like Kerri Chandler, Frankie Feleciano, Dave Camacho, Paul Trouble and Phil Asher. I think the most important though, over the years and probably still now, are Harri and Dominic at The Sub Club.
If you had to pick three tracks which you have either produced or co-produced which are quintessentially Craig Smith would they be and why?
6th Borough Project – Iznae (Delusions Of Grandeur 2011)
This is a track from our debut EP which is a perfect example of our use of samples and vintage hardware which was / is our thing.
Soul Renegades – Truth (Rainy City Music 2013)
Soul Renegades is my other long term collaboration with Ricky Reid (The James L'Estraunge Orchestra). A bit more musical but still with the deepness.
Craig Smith – You Shaped Hole (In My Heart) (Roar Groove 2015)
This track is from my 1st solo LP, I find when I work on my own stuff is it tends to very introspective but style wise can range from ambient soundscapes to uptempo but always deep and emotive
As well as producing under your own name you also have several side projects on the go including The Soul Renegades, Sound Signals and of course 6th Borough Project with Graeme Clark 'The Revenge'. What can you tell us about those other projects musically?
Similar to the answer above, each are long term collaborations (Graeme with 6th Borough, Ricky with Soul Renegades or Saleem with Sound Signals) and all have different combos of skill sets and backgrounds which brings out different outcomes
Over the last three decades you have travelled extensively as a DJ. Do you have any favourite clubs or events that you have played during that time and are there any stories from you travels which you would like share with our readers?
Where to start? I've been DJ'ing since 1987 and fully proper travelling since the mid 90's. I've been lucky enough to play at some amazing clubs and festivals over the years but I would say just for the longevity and my personal connection to it Southport Weekender / Suncebeat are probably my faves with the most memories.
With regards to stories I think that would fill a interview on it's own with those and to be honest some of the best stories couldn't be told to protect the innocents 😉
As well as producing your own tracks you have been much in demand on the remix front reworking tracks for the likes of Roy Ayers, Cevin Fisher, Roland Clark, Moloko, Robert Owens, Michael Watford and Hercules and the Love Affair. What are your three favourite remixes that you have produced and why?
Craig Bratley – Birdshell (6th Borough Project Shelltoe mix) (Instruments Of Rapture 2014)
This one just a fell together in a matter of hours. It's really simple but effective. It has that mix of samples and vintage hardware sound-wise that I was talking about earlier, it's nice and raw. I still play it to this day.
DJ Stuff & Mr Bard Bard – Ritual Of The Body (Craig Smith Drum Talk Remix) (Numoment 2021)
I had to build this one from scratch just using the vocal and reproducing the whole thing but it fell together really quickly giving it a totally different vibe to the original.
Distant People feat Mona Bode – Time (Soul Renegades Remix) (Dallingho Recordings 2014)
I actually forgot about this until I heard it again a few years back. Deep emotive dance music.
One of your next major gigs is at the Scottish House and Disco Festival in Glasgow. It's a great line up for an inaugural event with headliners Mousse T, Jocelyn Brown, Michael Gray and New York legends Nicki Siano and John Morales as well as a host of the UK's finest DJ's. Who are you most looking forward to seeing at the festival?
If its Disco Al Kent is yer man, there's not many better at it and I always enjoy seeing the Queen & Disco boys.
Scotland has long needed a festival which focuses on disco and the quality end of the house music spectrum. How important do you think this will be for helping the scene continue to evolve going forward?
There is always a need to pass on good quality music to the younger generation. Festivals are great entry level events where people can see DJs they might not have checked for before.
What can we expect from Craig Smith when you get behind the decks at the festival?
Quality dance music across the decades and genres, no gimmicks, no barriers.
What else can we expect from Craig Smith in 2022?
Always pushing forward, always building. There will be new music forthcoming from all my collaborations 6th Borough, Soul Renegades and Sound Signals as well as a new outlet for my solo work through a dedicated Bandcamp page.
For more info on Craig Smith please check:
Facebook: https://www.facebook.com/craig.smith.92560
Soundcloud: https://soundcloud.com/craig-smith
Instagram: https://www.instagram.com/cdog6thbp/
Check out some of out other Scottish House & Disco Festival features HERE.
Tags:
6th Borough Project
,
Audio Deluxe
,
craig smith
,
Scottish House & Disco Festival