Black Loops Worship Mix for LV Online – Italian 90's House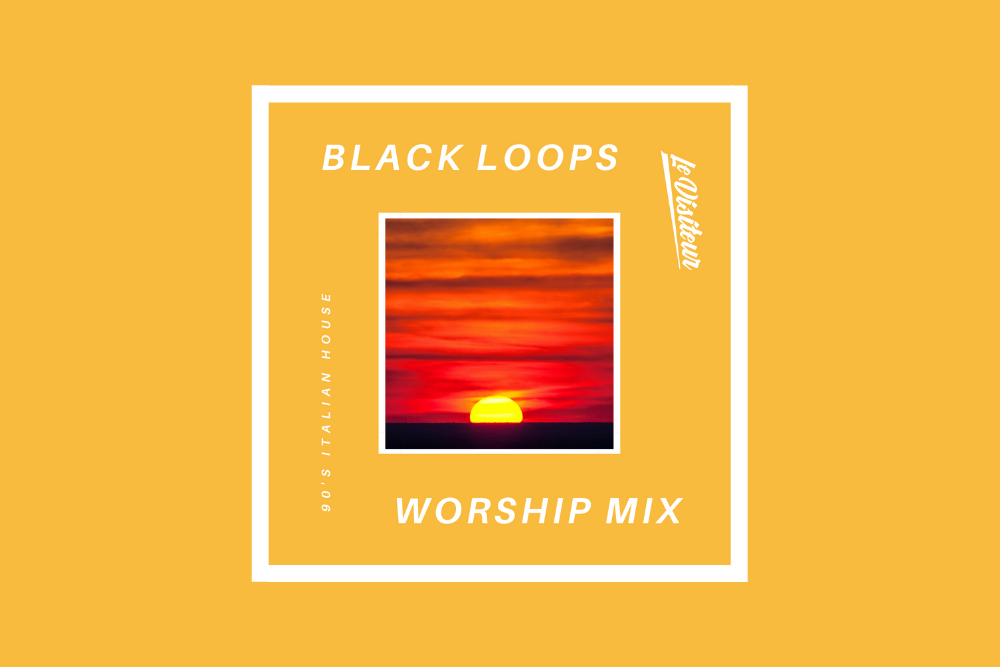 Black Loops Worship Mix for LV Online – Italian 90's House
As part of our ongoing Legends series we asked Black Loops to make us a Worship mix. The brief was to make us a mix based around the music of either an artist, a moment in time or a musical sub genre which has inspired him as an artist.
Black Loops picked a strand of music that we are heavily into at LV HQ, 90's Italian House. From Dream House to proto Deep House he has pulled together a wonderful selection of tracks which features one of the all time house classics Alone by Don Carlos. You can check the full tracklist at the bottom of this email.
Black Loops has a brand new EP coming out via Freerange 'The Something Special EP and it's an EP packed full of wonderful melodic deep house through which the 90's Italian influence shines bright. Check one of the premiers from the EP below.
You can grab the EP from:
https://freerangerecords.bandcamp.com/album/something-special-e-p
Black Loops on his Worship Mix
"In this mix I wanted to give my tribute to the 90's Italian House scene, with particular focus on the main players of the Riviera Adriatica. A scene that for a certain period ruled European club culture and significantly touched overseas aswell. Ricky Montanari (the Italian Kerri Chandler in my humble opinion), Flavio Vecchi, Ivan Jacobucci, Mbg, Don Carlos and Irma records to name a few..
Many tracks in this mix has been resurrected from old Dats and edited from the bologna crews of 320kb, some re-released and some unreleased. "
For more info on Black Loops please check:
Facebook: https://www.facebook.com/blackloopsitaly
Soundcloud: https://soundcloud.com/blackloops
Black Loops Worship Mix for LV Online – Italian 90's House – Tracklist
Don Carlos – Alone (Paradise mix)
Ricky Montanari – Unknown Four (Voodoo Effect Filtered mix)
Ricky Montanari – Love it (Voodoo Effect Filtered mix)
Riviera Traxx – Perfume two
Mbg – Ore nove nove
Sp12 (Iacobucci) – Why (Nudge mix in progress edit)
Riviera Traxx – Love
Keys & Tronic – We need music (Garrett David Edit)
Sp12 (Iacobucci) – Untitled (Nudge edit)
Ricky Montanari – Subordinated two (Voodoo Effect Filtered mix)
Omniverse – Antares
Dj Ivan – I'm Happy
Flavio Vecchi – Deep in you
Tags:
90's House
,
black loops
,
Don Carlos
,
freerange
,
Italian Dream House