LV Premier – Boogietraxx & BernardoMota – The Steps [MoodyHouse]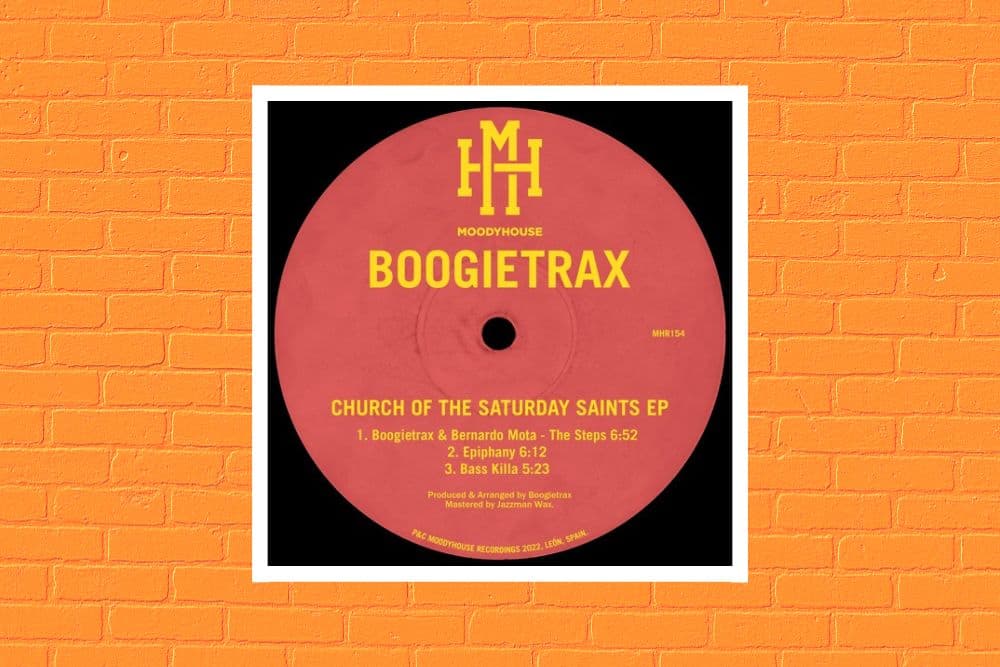 LV Premier – Boogietraxx & BernardoMota – The Steps [MoodyHouse]
Like what you hear? To help support LV Online buy us a coffee via Ko-FI. Click HERE
Boogietraxx is an artist who has really caught our attention over the last 12 months with a series of great fun and well crafted Nu Disco and Disco House releases all perfectly designed for the dancefloor. Now he is back with the Church of The Saturday Saints EP via MoodyHouse and as per his previous releases it's well worth a look.
Featuring three tracks including a collaboration with Bernardo Mota on the power house track 'The Steps' this EP channels 90's French filtered house to the maximum whilst keeping it very much 2022 in terms of production skills.
Our premier today is The Steps which you can check above. Packed with energy it has that classic filtered house style down perfectly with a rock of a bassline, loopy  strings, vocal textures and enigmatic preacher breakdown. All in this is a monster of a club track.
The Steps is ably backed up by a couple of other club hitters Epiphany and Bass Killa which keep that filtered party going perfectly. Both tracks deliver loads of dancefloor energy with Bass Killa especially bringing some well needed feel good vibes.
Grab the EP via: https://www.traxsource.com/title/1788189/church-of-the-saturday-saints-ep
For more info please check:
Boogietraxx Facebook: https://www.facebook.com/Boogietraxx
Boogietraxx Soundcloud: https://soundcloud.com/boogietraxxatx
Boogietraxx Instagram: https://www.instagram.com/boogietraxx
Boogietraxx Twitter: https://twitter.com/boogietraxx
Bernardo Mota Facebook: https://www.facebook.com/bernardomotapt/
Bernardo Mota Soundcloud: https://soundcloud.com/bernardomotapt
Bernardo Mota Instagram: https://www.instagram.com/bernardomotapt/
MoodyHouse Facebook: https://www.facebook.com/moodyhouserec/
MoodyHouse Instagram: https://www.instagram.com/moodyhouserec/
MoodyHouse Twitter: https://twitter.com/MoodyHouseRec
Tags:
Bernardo Mota
,
Boogietraxx
,
HOUSE
,
MoodyHouse