Eddie C Talks Acid House, record digging, living in Berlin, Disco, releasing with Soul Clap and more!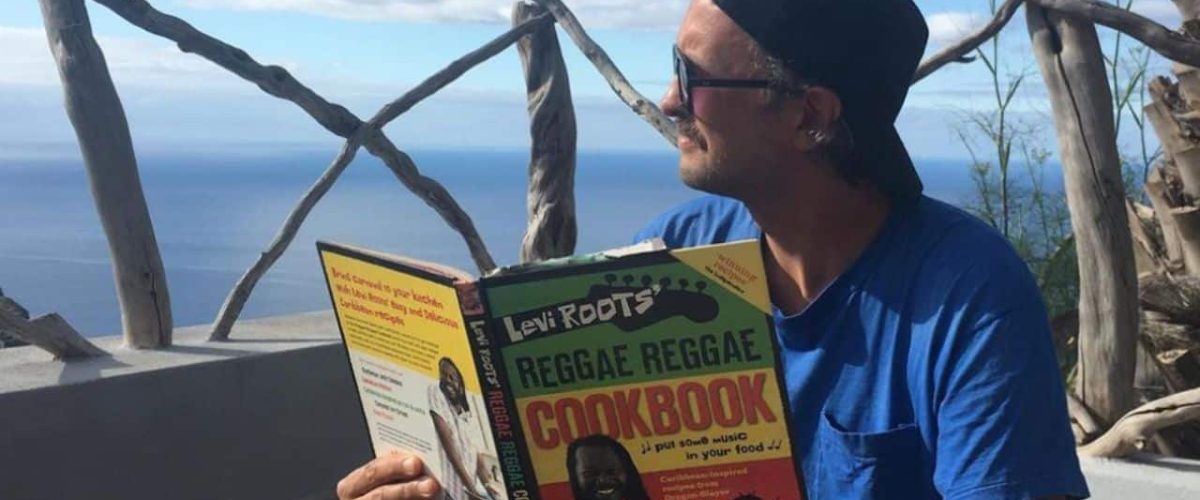 An Interview with the Insider for Le Visiteur
Eddie C is very much an enigmatic character, hailing from Canada he earned his musical stripes with a Uni radio show and via attending Warehouse raves in the 90's. With tastes which stretch back to his love of hip hop, via acid house to his passion for Slo Mo disco, funk and boogie his musical knowledge is extensive. Renowned for his digging skills and eclectic DJ sets he is also behind the well loved Red Motorbike record label.
In his own words a label nomad his latest release is a rather brilliant two track 7″ with Soul Clap Records which you can check out more on here and grab here: https://soulclaprecords.lnk.to/ECLJID
Eddie put this brilliant mix together for us. Check it out and please give it a share over on Soundcloud and help us spread the love. More on the mix including the full tracklist here.
The insider spoke to Eddie about his musical Journey from his home in Canada across the globe stopping off in Berlin and his many musical passions. It's a fascinating story packed with incredible music.
Eddie C Talks Acid House, record digging, living in Berlin, Disco, releasing with Soul Clap and more!
Thanks for talking to us today. Where are you today, what are you doing?
For one reason or another this already made me chuckle. I'm in Mexico City at the Stanza Hotel in Roma Norte attempting to recover from jetlag and Montezuma's Revenge. My wife and I have been in and out of 2-star hotels and Airbnbs all over the world since leaving Berlin in late 2020. Tarantino-esque?
I was looking at a map to see the sweet spot between Ontario, Detroit and Montreal trying to figure out where you were born exactly..
I grew up on a farm in Welcome, Ontario near Port Hope where Wheels was assaulted on Degrassi High. Musically Port Hope was great in the early 90s and virtually everyone I knew was in a band. Later on I went to school in Kitchener/Waterloo and spent many summers in Toronto city with my grandparents. Detroit wasn't too far of a drive and was a very exciting place to visit back then. It still is!
Hip Hop
It's written that your first love was hip hop. Is that true and who were the hip hop artists you were into back in that day?
I found out about Hip Hop in French class in Grade 6. My friends and I were at the listening station (a cassette player with 4 sets of gigantic headphones where I guess you're supposed to learn how to conjugate verbs) and one of my pals snuck Raising Hell in there. As soon as I heard Peter Piper I was totally hooked. Everything changed for me in 1986. Run DMC was my great awakening followed shortly thereafter by Eric B and Rakim, LL Cool J, Public Enemy, NWA etc.
What was it you loved then about hip hop? Was it part of a youth tribe you were in growing up?
I think it was the mystery of not knowing what the sounds were or where they were coming from. It wasn't just the rapping, it was also the time of the first no-holds-barred sampling era. Making music out of other music is very traditionally "Hip Hop" and sampling was what took the genre to the next level and back to its raw roots at the same time. It allowed for limitless creativity and also gave the music a less polished feel than other productions that came out of the 80s. I was also very intrigued by the concept that there could be different versions of one song; extended, remixed, bonus beats, instrumentals, megamixes, DMC mixes! I found that very exciting for whatever reason. And the scratching.. my god the scratching!! I think it was the scratching.
Acid House
I always think of Acid House as a UK thing. Were you aware of what was going on in the European scenes at that time?
Acid House comes from Chicago but Toronto certainly championed the UK sound from the late 80s through the Hardcore and Jungle/Drum n Bass era of the 90s. Trax Records, DJ International and other Chicago labels did get radio play but it was more common to hear UK stuff like Baby Ford, Bomb the Bass and S-Express. Radio was my great escape from an otherwise awkward 13 year old existence. I had friends who were into New Order, Depeche Mode and Pet Shop Boys but I always enjoyed it a bit less poppy and more squelchy and aggressive. My first concert was Erasure in '91. It was very cool to see Vince Clarke drive out on stage in a little tank surrounded by syntesizers but I would have rather gone to see Public Enemy or one of the early Techno or Hardcore raves at the time to be honest.
Were clubs in Canada mirroring that same sound and vibe that was bubbling when Laurent Garnier was spinning at The Hacienda and in New York?
It's hard for me to say as I wasn't quite old enough to be out dancing at that time. There are a few good documentaries on the Toronto scene in the late 80s and very early 90s out there. Look up DJs like Chris Sheppard, Deadly Hedley, Denise Benson, Mark Oliver and Dr. No.
What clubs did you go to?
What were the clubs you went to? Who were the DJ's?
Unfortunately I didn't get to go out dancing until 1992 when warehouse raving really took off in the city. My first thought although it was still life changing was 'Damn I missed it'. It was mostly all local DJs back then. As well as the DJs I mentioned above there was a whole slew of talent in the early 90s. Jungle PhD and Medicine Muffin (our Fabio and Grooverider?), Marcus, James St. Bass, Richie "Rich" Hawtin, John Acquaviva, Peter Tyrone & Shams, Nick Holder, John E, Ruffneck, A Place Called Bliss… so many.
Seminal Acid House Record
What record would you say encapsulates your Acid House awakening?
I can give a number of examples starting with Pump Up The Volume and Beat Dis. These two tunes specifically facilitated an easy transition from Hip Hop to House for me with all the elements in one including scratching! The Coldcut remix of Paid in Full – that was a big one for me. Coldcut and Steinski records made it seem like anything could be done with music. Hip Hop and House were fusing in many ways. I loved Fast Eddie, Doug Lazy, Tyree Cooper, Lil Louis, Baby Ford, Richie Rich, Todd Terry. I was still quite young in 1988. A real Acid House awakening though? Perhaps the Pure Trance mix of What Time is Love, French Kiss or Acid Thunder. All these records were getting radio play in Toronto. I was lucky enough to find many of them at Starsound and Record Peddler when my grandmother would take me record shopping during the summers I spent there. She used to play Lotto 6/49 and whenever she won 10 bucks she would take me to buy a record. 12"s were cheap back then! All I wanted for my birthday and Christmas back then was records. I would make lists for my family and tell them to go to Starsound hahaha. I love picturing my Swedish grandmother in there asking for Big Daddy Kane records.
Radio shows
Like most of us in the late 80s and early 90s, radio was the main source. What were the stations you were listening to?
I listened to CFNY 102.1 and later to CIUT 89.5 University of Toronto and 88.1 Ryerson University. I tuned in every weekend from '87 to '94 and recorded hundreds of cassettes which I still have today! I also had my own radio show in University on CKMS 100.3 for 4 years from '95-'99 called 'Steppin' to the AM'.
Who were some of the DJ's and what were some of the tracks you remember them playing?
It was Chris Sheppard and Deadly Hedley Jones in the 80s on CFNY. They were playing everything from Hip Hop to Acid House, Industrial to Detroit Techno. In the 90s I switched mostly to CIUT. The Masterplan Show with John Bronski, MC Motion and DJ Power was the best Hip Hop show; Hard Drive with James St. Bass was the early Rave, Hardcore Breakbeat Techno and House show and New Powers with Chris Twomey covered the Ambient, Dub and Techno side of things. These 5 shows specifically shaped everything about my musical taste which I still have today. I can tell one story fondly. Ron Levoi hosted a show on CIUT called Footnotes which later became Hard Drive. He premiered New York Soho's (Pal Joey's) "Hot Music" back in 1991. I remember him introducing it like "What do you think the next big fusion or sound in Dance Music will be? In the meantime this might be something worth considering…" Just wonderful! And what a tune!!
I was talking to a colleague recently about radio, and I was sad to discuss how unimportant radio is to kids today. I guess Spotify is the new radio. If you could choose that time again, would you want to consume music as you did or do you think you would have gone crazy about streaming?
Kids today! It was better back then no question. Spotify is not for me.
Mixtapes
Mixtapes were important right? What did you use to make these audio treasures on?
I had an all-in-one Panasonic system with a plastic turntable on top and two tape decks below. You could press the 'phono' and 'tape' buttons at the same time and mix! And record!! This was very exciting. I was also doing a lot of 'pause mixing' back then. Attempting to extend my favourite breakbeats and things like that. Everybody was doing it. Although I didn't know anyone else personally at the time who was.
Record digging
As a DJ with a seemingly bottomless crate of obscurities, where did you first start to dig for records? Was there a shop that you frequented?
I bought new records up until about 1999 at these very influential shops in Toronto and Detroit: Starsound, Record Peddler, Play de Record, Cosmos, Metropolis and Record Time. In 2000 I moved out west to the Rocky Mountains and by chance lived a short drive from Canada's largest used record store 'Recordland'. This shop is where I really got into digging after reading such great books as 'Last Night A DJ Saved My Life' and subscribing to Wax Poetics. Shortly after viewing 'Scratch' for the first time I was delighted to meet DJ Shadow at Recordland in 2001. He was sitting on the floor in the Oldies section with a stack of like 200 records he'd sniffed out.
90's Warehouse parties
In the 90s warehouse parties were raging . What were some of the parties that you went to? Who were the DJ's?
As soon as I got my driver's licence I attended as many warehouse raves in Toronto as I could all the while lying to my parents about where I was that weekend. It was very exciting… meet at Union Station and get on a school bus to nowhere… lose your friends in the process and make some new ones! We also went to Detroit whenever Richie Hawtin threw a party there. All the Plastikman parties especially were so creative and SO LOUD!
Were flyers a big deal and did you collect them?
They were and yes I did. Play de Record or X-Static were the places to go to find out what was happening. Then just call the Hot-line to get directions. Crazy how they are still recycling all the early 90s cartoon imagery for many of today's parties. It was such a fun time.
First productions
When did your production career begin? What were your first productions?
I began seriously working on music in high school in 1993. I was very lucky as our school had quite a good music department with some pieces of electronic gear including a Yamaha DX-7, a Roland JV-30 and Cubase. A friend of mine also had an Ensoniq EPS and another friend had a Korg M1. It was enough to inspire me to write 5 or 6 albums worth of music between 1993-1994 which no one will ever hear but me! My hometown was a very musical place back then and I was in numerous bands at the time. Skip ahead to 2002 I was visiting my family in Haiti and a friend there gave me a ripped copy of Acid Pro he was using to make Dancehall style riddims. I took it back to the Rockies and started making rap beats incessantly for years. Apart from cassettes and CDRs I did not have a real first release until 2009.
Your productions are often soulful, Balearic tinged, dubby disco cuts. If there was ever a genre of Balearic disco would you be happy to sit in that genre?
Adriatic is more like it maybe.. Lake Erie? Eriatic Disco?
What would you say are the key elements that make up the sound of Eddie C?
Nervous energy mostly.. a lack of attention to detail? I desperately try not to think and just let it flow. I like what the Mole says about his music.. it's like it's going to break..
Parts Unknown
Your album, "Parts Unknown" on Endless Flight, did you enjoy the process of making an album? What other albums have you released?
This was a long time ago now! I had a bunch of music ready to go and put it in an order I thought sounded album-like. I gave it to Kawasaki at Mule and he wrote back "Album good. Will Release." I have released 5 albums to date I believe.
You've been releasing music for some time, and have clocked up quite a Discogs. But you took some time out in the mountains? What can you tell us about that time?
Actually that was the time when I really started DJing 'professionally'. From about 2001, my primary job has been DJing. I've played every conceivable party you can imagine.
Skiing
How good a skier are you? Can you do the black runs?
Ha! Yes. I used to ski a lot. About a hundred days a year. Alpine, Touring and Cross Country. It was my favourite thing in the world.
Are you a big boarder? Have you ever played at Snowbombing or any of the ski/ festival events?
No and no. I've played very few festivals in my day. I don't know why. I played a witch burning festival near Gorlitz once. I have never snowboarded. Skiing = Analogue.
Berlin
You spent a decade in Berlin. When did you first head out to the city? Was this move a musical one?
It was 2010-2020. Like some dream I can't stop dreaming! I still have a storage unit there full of records.
Do you think being in the city of Berlin impacted you musically?
I suppose I re-learned how to party there if that makes sense. Being close to Eastern Europe was a big bonus. I travelled mostly to Eastern Europe.
Was there a go-to record shop that you frequented for little-known gems in Berlin, or will you keep that information to yourself?
There are plenty of good shops there. It's a great place to buy new records. Not necessarily the best place to dig, although I have had some good fortune over the years.
Red Motorbike
Have you ever had a red motorbike?
I have not. Also a dream. It keeps me going. Running the label is a real treat and a life-long goal of mine.
What's the story on your Red Motorbike label?
Red Motorbike is the hardest label around town! 7 inches don't stop! Keep this frequency clear!
Soul Clap
You have had releases on Jiscomusic, Endless Flight, Crue-L, Sleazy Beats, Wolf Music, 7 Inches of Love & Home Taping. You are stepping up next on Soul Clap Records. What's your connection with the Soul Clap crew?
Label nomad yes.. I'm very happy to work with Soul Clap. It seems very natural and fitting that they would take these tunes! I met them in Detroit in 2010 and have loosely kept in touch since then.
LJ Simon
Your new release is you introducing LJ Simon. What can you tell us about this artist?
Simon and I were both DJing a lot in Berlin. We met at Neue Odessa Bar in Berlin Mitte where we both had residencies. The place was pretty wild and attracted characters from all walks of life in search of nice times. We were both into Funk, mid-tempo dance music and Disco. It just so happened that we were both attempting to construct music like this ourselves. Simon played me some of his original works which featured the silky smooth vocals of Idriss and I reworked them in my studio into something that I thought would work well at the bar. I'm thrilled it's getting exposure because little projects like this rarely do. Simon and I have since worked on quite a bit of music together and are looking forward to future projects. Simon has a great studio full of all the best vintage gear for making electronic funk.
The tracks feature the vocals of Idriss who had a difficult journey before arriving in Berlin. What can you tell us about him?
I should let Simon or Idriss elaborate. But yes, his story is a wild one. Something about a boat sinking near Greece en route from Algeria. An incredible modern tale of migration and music as salvation.
It's coming out on a Limited 7". Tell us a little about the two tracks?
I'm thrilled to shine the light on these two artists for the first time. It makes me very happy and proud to do so.
What other material are you working on these days?
I'm working on completing a couple of albums. One solo and one with my pal Max Essa from Japan. I don't know when or where they will be released.
Gigs
Have you got some nice gigs lined up that you would like to drop here?
Touring Mexico at the moment. Just enjoying the heat and the food!
Tell us something about Eddie C that we don't know?
I went to Astronomy Camp in 1989. Did you know there was such a thing? I got to see Saturn and Jupiter pretty close up at an observatory. You could see the rings and the moons. Just amazing! Incredibly my camp counsellor was also a DJ. He made me a mixtape which I still have today! It's super dope. Full of DMC mixes and scratching.
When you're not making laidback disco gems, what do you like to do with your time?
I desperately need to find a home and get back into skiing. Much is missing from my life these days.
Eddie, it is a total pleasure to speak to you. Thanks a lot for your time.
Grab the 7″ sharpish as these will fly out of the door via: https://soulclaprecords.lnk.to/ECLJID
For more info on Eddie C check:
Eddie C Facebook: https://www.facebook.com/therealeddiec/
Eddie C Instagram: https://www.instagram.com/therealeddiec/
Eddie C Soundcloud: https://soundcloud.com/eddiec
Soul Clap Records Facebook: https://www.facebook.com/soulclaprecs/
Soul Clap Records Soundcloud: https://soundcloud.com/soulclaprecs
Soul Clap Records Instagram: https://www.instagram.com/soulclaprecords_/
Soul Clap Records Twitter: https://twitter.com/soulclaprecs
Love this? Check out some of our previous Soul Clap features HERE
Like what you hear? To help support LV Online buy us a coffee via Ko-FI. Click HERE
Tags:
Berlin
,
Eddie C
,
Slo-mo disco
,
soul clap