LV Disco Selectors 38 – Eddie C [Soul Clap Records]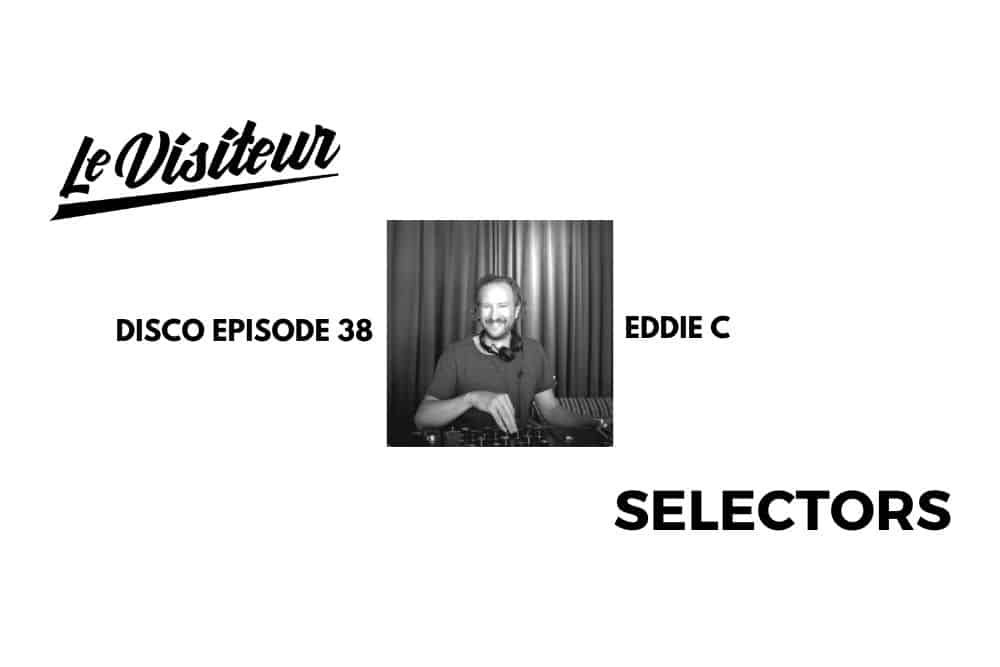 LV Disco Selectors 38 – Eddie C [Soul Clap Records]
Like what you hear? To help support LV Online buy us a coffee via Ko-FI. Click HERE
Berlin based Canadian Eddie C is one of the heaviest hitters on the Slo-Mo Disco scene having built up a vociferous following across the globe via his energy soaked DJ sets and eclectic releases via the likes of Wolf Music and Sleazy Beats.
He has a brand new EP landing on 13th May in collaboration with LJ Simon and vocalist Idriss. The 7″ features 2 rather divine deep boogie laced disco cuts and is a must for the upcoming summer months
To celebrate the release Eddie C put together this very tasty mix for us showing why he is held in such high esteem as a selector across the globe. Check it out and please give it a share over on Soundcloud and help us spread the love.
We had a quick chat with Eddie about the mix
What can you tell us about the theme of the mix and what are some of the key tracks for you?
I started it off with some new downtempo stuff from me and then shortly thereafter brought the Disco fire! Lots of brand new music.
How does the style of mix here compare to how you would approach a live DJ set?
This was a studio mix. When I play live I usually like to play records.. or lately a combination of digital and vinyl.. sinful!
Which other artists DJ mixes do you find yourself coming back to time and again and do you have a favourite that you gravitate towards?
I don't pay attention to other DJs very much anymore. Except lately I've been watching DJ Koco aka Shimokita on Instagram. He is incredible.
Grab the 7″ sharpish as these will fly out of the door via: https://soulclaprecords.lnk.to/ECLJID
For more info please check:
Eddie C Facebook: https://www.facebook.com/therealeddiec/
Eddie C Instagram: https://www.instagram.com/therealeddiec/
Eddie C Soundcloud: https://soundcloud.com/eddiec
Soul Clap Records Facebook: https://www.facebook.com/soulclaprecs/
Soul Clap Records Soundcloud: https://soundcloud.com/soulclaprecs
Soul Clap Records Instagram: https://www.instagram.com/soulclaprecords_/
Soul Clap Records Twitter: https://twitter.com/soulclaprecs
LV Disco Selectors 38 – Eddie C – Tracklist
1. Soul Clap Records / Eddie C presents LJ Simon feat. Idriss / I Wonna Know (Eddie C 7" Disco Mixx)
2. Motor City Wine Records / Eddie C / Dubbing Into Darkness
3. Soul Clap Records / Eddie C presents LJ Simon feat. Idriss / Rendez-Vous (Eddie C 7" Disco Dubb)
4. Moton Records / Maia Amor (Marc Roberts Edit)
5. Illegal Jazz / Lightspeed
6. House Of Disco Records / D'Arabia / Continuamente (Hot Toddy Remix)
7. Apersonal Records / Trujillo / Fruit Punch (Eddie C 1994 Remix)
8. Hispavox / Loco Mia / Loco Mia (Piek Acid Guateque Mix)
9. Gudu Records / Dea / Mahfudzot (I-Cube Remix)
10. Gudu Records / Peggy Gou – I Go (Soulwax Remix)
11. Athens of the North / East Coast Love Affair ft. United Spiritual Singers / A Minute Too Late
12. Rhythm Section / Session Victim / Trying To Make It Home
Love this? Check out some of our previous Soul Clap features HERE
Tags:
disco
,
Eddie C
,
Idriss
,
LJ Simon
,
soul clap
,
Soul Clap records