C. Da Afro – Le Visiteur Featured Artist & DJ Mix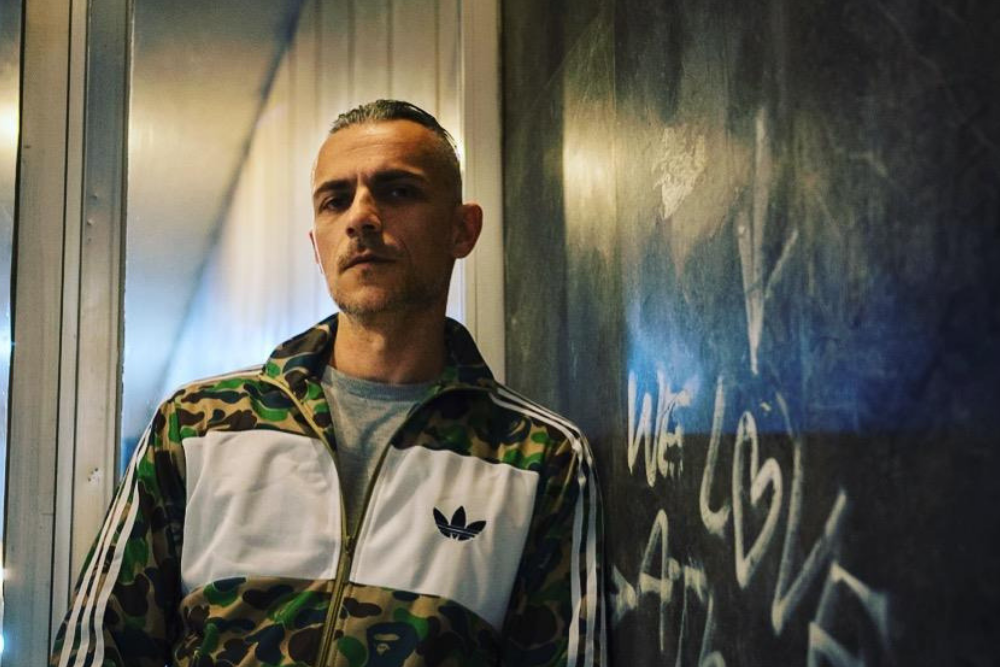 C. Da Afro – Le Visiteur Featured Artist & DJ Mix.
An artist who has really caught our attention over the last couple of years is C. Da Afro who has released a devastating string of funk fuelled masterpieces and sublime disco grooves. He has also released on some of our favourite labels including Midnight Riot, Chopshop, Hot Digits, Alpaca and Masterwork. Most recently he has just dropped a superb vinyl EP on the excellent Samosa Records. Check out the LV premier of Balloons from the EP.
A long time record collector C. Da Afro has amassed an enviable collection of soul, funk, disco and house. He has put this musical knowledge to great use as co-owner of Athens Voice Radio 102.5 where he hosts his own show every Saturday night at Midnight.
A fascinating producer we caught up with Christos (C. Da Afro) and asked him to put a mix together for us which you can check below and we had a great chat about his career so far, his studio and his plans for the future.
Hi there Christos,
Thanks for speaking to us today.
Hello John and thank you for including me in your blog. It is an honour to be interviewed by a fellow producer and musician
For our readers who haven't come across your releases before how would you describe the musical style of C Da Afro?
I have always been a lover of House Music and since day one and a lot of tracks have been influenced what my style has become now. However, my love for Disco music is carved with big letters to each and every track that I produce. My style is between disco house and nudisco.
How would you describe your latest release the Expresso EP which is out now on Samosa Records and can you give us a bit of history about the release?
One day I was crate digging at one of my favourite record shop and came across a Brazilian boogie disco record which inspired me to sit down and produce Expresso EP, especially 'Expresso' and 'Brazilian Groove' tracks. A lot of mellow rhythm blends with the strings and bass in the Expresso track, giving the baton to Balloons which is a much funkier track and more uplifting, continuing with Brazilian Groove which I believe encapsulates the meaning of Brazilian groove and last but not least is double up, a track that I co-produced with my fellow mate J.B. Boogie whom I always consult. He helped lay down a mellow bass track to close the EP.
Please can you give us 3 of your own tracks which are quintessentially C. Da Afro.
1. Funk-o-holic.
I believe that this track is the one that put me in the spotlight. Funk-o-holic is a track that defines groove and funk and has a summer vibe, I guess this is why people fell so much in love with it and kept it No.1 for such a long time.
2. Light Up The Music.
I mean, you have to listen to it and understand why I love this track so much. So much that Greg Wilson included it in his top 20 Choice Edit and reworks 2017
I have been fortunate that my style is hugely liked by Midnight Riot and have released many EPs with them. However, All The Way has been loved so much that was charted by so many artists and was listed #88 of Top 200 Soul/Funk/Disco of 2018.
Your tracks are also quite diverse in style what do you look for in a track before you start to give it the edit / remix treatment?
Most important thing for me to edit or remix a track is that the track gives me my groove. If the track doesn't do it, I don't even think of trying. I believe that my style has to be diverse, because each track has a very different touch to it. I could never treat each and every track the same way.
Please can you describe your production set up for us and what is the one piece of equipment or plugin that you couldn't live without?
1. Speakers KRK Rockit 8 G3
2. Novation Launch Key 49 Midi Keyboard
3. HOHNER PK100 Midi (My first synth from the late 80s)
4. Audio Interface: Focus Right Scarlett 2i4
5. AKAI APK Mini (One of latest additions and basically one piece of equipment that I always carry with me as inspiration can hit me anytime)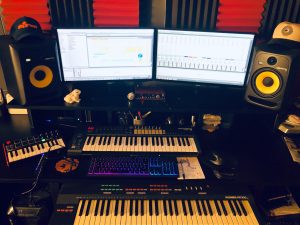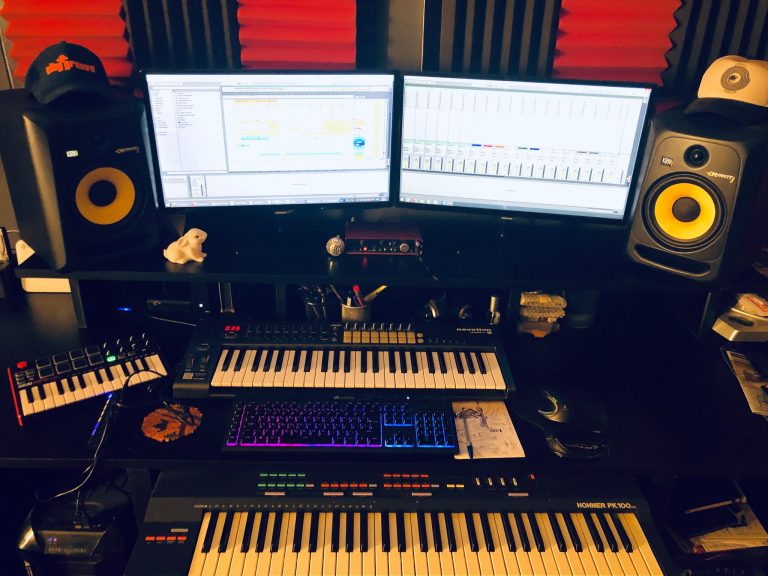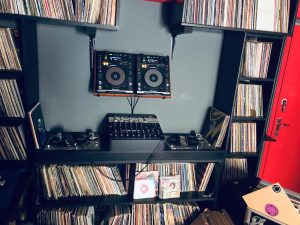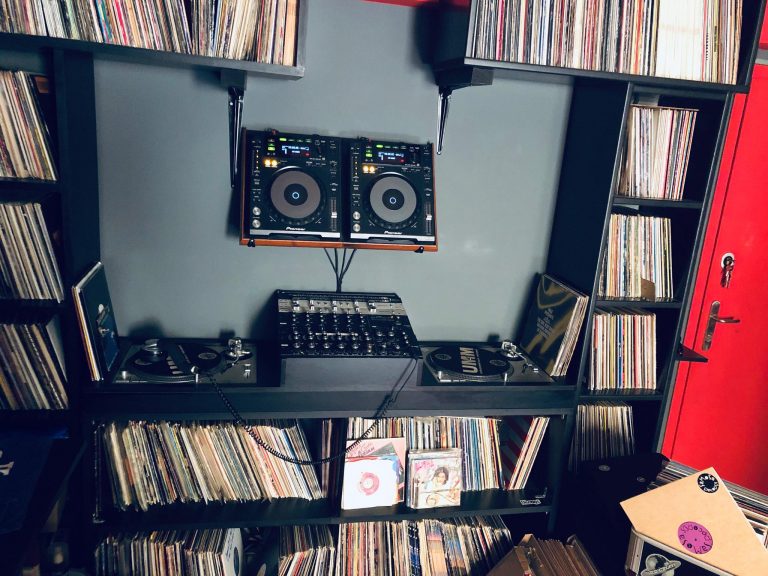 What is a day in the life of C Da Afro like?
9am hitting the gym Every day
12pm back in the studio to sort out unfinished projects and mixes
4pm at the radio station that I work at, Athens Voice Radio 102,5, sorting out my weekly Saturday Midnight 2 Hour Mix and assisting fellow colleagues on music live production.
9pm back home to relax and choose a movie to watch with my lovely girlfriend! She is gorgeous!
Weekends are always for fun and crate digging on physical and online stores.
The last couple of years has seen an incredible real boom in the disco and edits scene, with some incredible producers gaining widespread recognition. What do you think is the main driving force behind the continued expansion of vitality of the scene?
Disco sound, never the scene to start with. Refreshing the sounds of Disco and Funk with a bit of House has gained Disco a more wide audience and therefore more recognition. I could not say more about it and obviously a lot of great producers have emerged through this scene.
If you were asked to collate your perfect club night which 4 artists would you book and why?
Joey Negro, Dimitri From Paris, Danny Krivit, Francois Kevorkian. This goes to everyone as they have all inspired me and I have lots of their records from back in the day, which I still listen to when I need motivation.
When you are djing what is your 'if all else fails track'?
Make your body move (Get Down Edit) – Disco Deviance (Discoball Stars Vol.1)
It's tested in all the hard to move crowds and always gets the job done.
What else can we expect from C Da Afro in 2019?
Apart from my second release with Samosa Records, Expresso EP, I have another two that will be released later in the year from Tropical Disco Records and again another one with Samosa Records mid-summer. More and more digital releases coming soon in some of the most well-known labels. Keep looking at the charts!
And finally, please can you give us 4 tips for a great day out in Athens. A place to buy records, a place to eat, a place to drink, A place to see the sunset and a place to dance.
Athens has all the above and is my pleasure to suggest a few places that I always enjoy to go to.
Vinyl City record shop is my temple for crate digging, Feedel & Gastronomy for some tastes that will amaze your palate.
Galaxy Bar Hilton top floor is one of the best places to drink and enjoy the view.
A place to dance is Dybbuk, where you will enjoy underground House Music at its best.
As for the sunsets, my best friend's beach bar in Lagonisi, Lagoon Beach Café, has the best sunsets to accompany your drink.
Come and enjoy Athens.
For more info please check:
Facebook: https://www.facebook.com/cdaafro
Soundcloud: https://soundcloud.com/christosda-afro
Tags:
C.Da Afro
,
disco
,
Midnight Riot
,
Samosa Records