Chevals Talks About Parisian Disco And Production Tips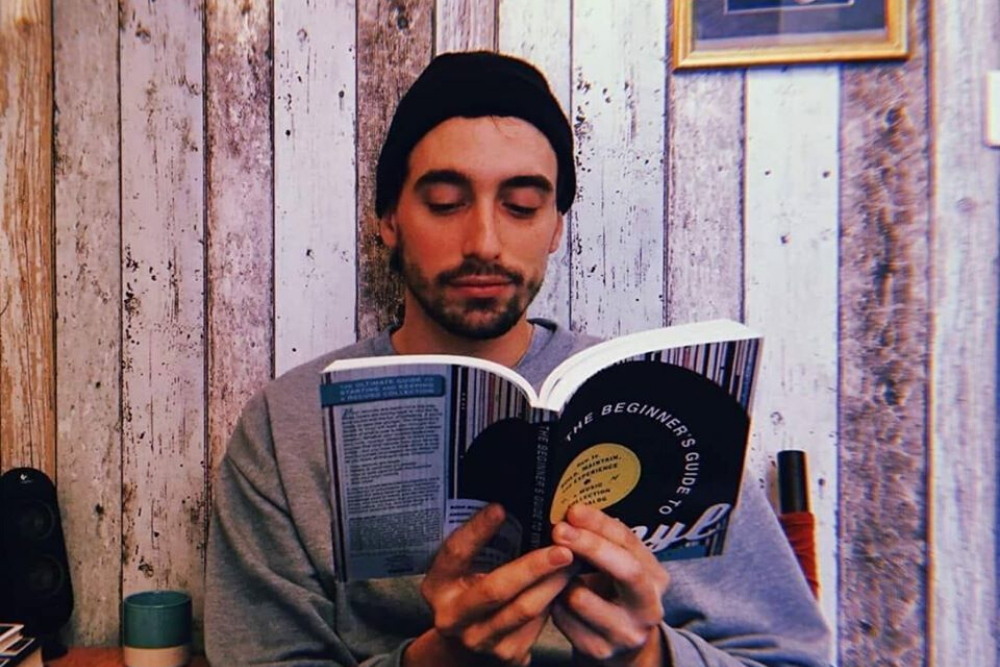 Chevals Talks About Parisian Disco And Production Tips
Easily one of the most respected names on the disco and house scene at the moment Parisian producer Chevals has been a constant feature in the download charts recently with a string of brilliant releases on the some of the finest labels out there including Masterworks, Whiskey Disco, Tropical Disco and Editorial.
Developing a passion for electronic music as a teenager he's a self taught DJ and producer. His skills have become such that he is regularly name checked by other producers as one to watch and has built up a strong selection of DJ supporters including Axel Boman, Folamour and Cinthie.
As a DJ he is also in huge demand regularly guesting at some of the finest clubs in Paris including Rex Club, Djoon and Badaboum.
With a brand new record just out on Apparel Music we grabbed a quick chat with Chevals about his career, the hugely exciting scene in Paris and his plans for 2020.
Chevals also put together this extremely tasty mix for us showcasing the range of sounds which make up the Chevals DNA from soul through disco and house. Please give it a share on Soundcloud and us help spread the love
Hi there Chevals,
Thanks for speaking to us today.
For our readers who haven't come across your releases before how would you describe the musical style of Chevals?
Mainly disco, funk and soulful house with a lot of 80's influences. While djing it can go various ways, from jazz-funk to more house and breaks bangers.
Please can you give us three tracks from your discography which you would say are quintessentially Chevals?
See You When I Git My Heart Broken
This one is one my earliest tracks and still one of my favourites. It's a house oriented mashup between one of my all time favourite bands Zapp and soul master Lou Rawls.
The Way U Move
One of my most precise edits. I always try to keep the mood of the original track while enhancing it for the dancefloor when I'm making edits and I feel like I did a good job here.
Good Good
This one is one of my latest sample based tracks which uses a completely cut up and re-structured sample. So much fun to produce, and hopefully just as much fun to listen to !
You have a brand new EP called Be Yourself which has just come out on Apparel music. What can you tell us about the feel of the EP?
It's a very eclectic record with the first track being heavily influenced by 80's RNB and a second one which is more club oriented. Over on the flip side is a groovy disco-house track alongside its banger remix by Madcat.
Please can you tell us a little about your journey to becoming a DJ and producer?
I've been producing for something like 10 years or so, and I have produced a lot of different genres with many aliases over the years. But Chevals is now my main project and even if my tastes keep evolving, my love for soul, funk, jazz, disco, house and R&B is something that will probably never go away.
DJing is a little bit more recent for me. Up until now I have been mainly focused on production. I used to do live sets but at some point I started to collect records and naturally began to spin them.
Which acts were the most influential for you in your early career?
A lot of techno acts were really influential for me when I started out such as Chris Liebing, Drumcell and Shed. Now that I'm more interested in "groovier" music, my admiration goes to producers like Quincy Jones, Leroy Burgess, Joey Negro & DJ Spen.
Shed – Keep Time
This track might be the first techno track I heard which really struck me and made me think "Oh thats something I'd love to be able to make myself". Shout out to Daniel who made me listen to this a very long time ago.
Barry White – It's Ecstasy When You Lay Down Next To Me
Just like every other Barry White track, the arrangement, production and mixdown are just perfect, it hasn't aged even a tiny bit.
Donna Summer – This Time I Know It's For Real
I've discovered this track more recently in a really good documentary about High-Energy. It's a really cheesy and catchy song, Donna Summer's voice is incredible as always.
You are a self taught producer. What for you are the key aspects of making a track? Are there any must do Chevals tips that you can share with our readers to make the process less daunting?
For me arrangement and structure are the most important elements of the process. Let's say you find the best melody/chord progression/bassline/sample going on, if you use instruments that don't fit well together or just throw your parts at random points in your track without working transitions and lengths then you won't exploit the full potential of your elements and may fail to make the final result interesting for the listener. I'm not sure I succeed to meet these kind of goals but I try to always have this in mind when I'm making a track.
My tips that I tell everyone interested in music production are:
1 – Read the manual of your DAW/synth/drum machine. Sometimes reading a few lines can save you months of trying to find a function you don't even know the name of.
2 – Make room in your schedule, it takes a lot of practice to make something you can be proud about
3 – Finish tracks, even if they don't meet your expectations, finishing things is important to be able to move forward.
Please can you describe your production set up for us and what is the one piece of equipment or plugin that you couldn't live without?
My setup is pretty basic, I work in the box 99% of the time. I've got Ableton, an audio interface, a keyboard, a guitar and a bass. And the keyboard is definitely the one I couldn't live without, for me it's the most useful tool a producer can have for any kind of track.
The scene in Paris is on fire just now, why do you think the city has embraced the disco scene so wholeheartedly and what club nights have been key in Paris recently for hot disco and house?
Honestly I have no idea why there are so many good disco and house parties in Paris. Maybe it's hard for Parisians to resist dancing to a good groove and disco/house are full of them.
The go-to spots for disco and house I think of now are La Mona at La Bellevilloise definitely, le Djoon for those who love soulful music, but there are a lot of other party's to go to for sure!
Which artists do you think are really inspiring the disco and house scene at the moment with their approach to making music?
Joey Negro is of course the first one that comes to mind. You can feel the deep passion and respect for the original artists in every one of his remixes. A few other people like Dan Shake or Krewcial have a really unique way of sampling and doing edits which is always interesting in a genre over-flooded by DJ tools.
Where do you see yourself going in the next five years with your musical career?
Touring a bit, doing a lot of studio, maybe working on less club oriented projects, with vocalists and musicians.
What else can we expect from Chevals in 2020?
I have  a couple of releases planned for the first half of the year, which I'm really excited about. After that I will have a little break from releases to try and work on an LP.
And finally, please can you give us 4 tips for a great day out in Paris once things get back to normal. A place to buy records, a place to eat, a place to drink and a place to dance.
Betino's Record Shop, one of the best record shop I know in Paris.
Papacionou, an awesome pizzeria from Corsica.
Les Ecuries, a cool underground (literally) bar in the 2nd arrondissement.
Le Canal Barboteur, a small boat you can find in various places around Paris during summertime, good food, drinks and a lot of great local DJs and bands almost every day of the week.
For more info on Chevals please check:
Facebook: https://www.facebook.com/19Chevals/
Soundcloud: https://soundcloud.com/chevals-583439791

LV Mixtape 129 – Chevals Tracklist
Donald Byrd – Places and Spaces
Epicentre – Get Off The Phone
Ray Parker Jr. and Raydio – All The Way You Get Down (Remix)
Norma Jean – Sorcerer
Mary Jane Girls – Candy Man
Rafael Cameron – For The Love Of You
Vivien Vee – Destiny
Alexander O'Neal & Cherelle – Never Knew Love Like This
Sadie Nine – Let's Work It Out
Donna Summer – This Time I Know It's For Real
Sister Sledge – B.Y.O.B (Bring Your Own Baby)
The Salsoul Orchestra – Sun After The Rain