Chopshop – 10 Years Disco & House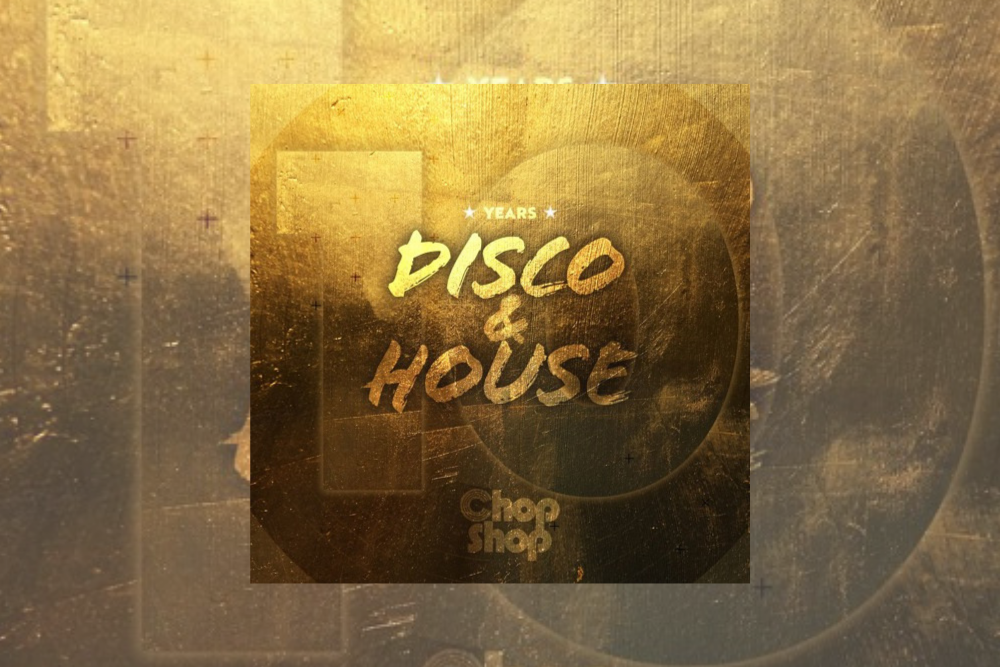 Chopshop – 10 Years Disco & House
Hitting the big 10 years is no mean feat these days for a record label. The last decade has been a hugely difficult trading period as the way people consume and experience music continues to evolve at a dramatic rate.
It's a major achievement that many fall well short of so it's a huge congratulations to Greek label Chopshop and the man behind it George Kelly as they chalk up that landmark this month.
To celebrate Chopshop have released a 10 years of Disco and House compilation featuring some of the highlights from the labels back catalogue.
Featuring 18 tracks it's packed with music from some of the finest producers out there including HP Vince, Sam Palmer, Vaudafunk & Stefano Gambarelli, Dave Leatherman, Pompenburg, MXWLL, Ronny Hammond, Capitan Futuro, C. Da Afro & J.B Boogie, Cordycep, Ronny Hammond, Situation and our own editor Le Visiteur who has two tracks on the compilation Let The Sunshine and Player.
Geroge has put a mix together featuring all the tracks from the comp which you can check above and download as part of the album. Grab all the tracks from: https://www.traxsource.com/title/1168398/10-years-disco-and-house
Kicking proceedings off with some acapella action from George Kelly feat BnC's We Feelin' Good which segues nicely into HP Vince's Funky Disco Party, warm guitar led party vibes through and through.
Next up is Sam Palmer's Love Is What We Need deeper but no less funky, the incessant vocal carries this one dancfloor bound.
Moving swiftly onto George Kelly's Raised In The Ghetto it's a classic vocal and a super tight remix from Kelly.
Vaudafunk & Stefano Gambarelli's One Shot is back in the funky disco territory, another club track through and through
Le Visiteur's Player is a smooth mix of classic sample and bassline, is deceptively funky with more than enough kick and punch from the bassline to jump through the speakers.
HP Vince & Dave Leatherman feat Pompenburg's Flowtation comes from a jazzier territory it's a track which would work as well in the club or in those Balearic sets.
Vaudafunk's Mornings is back in classic disco territory, smooth brass merges perfectly with some great strings and a big kit making sure those hips are shaking.
C. Da Afro & J.B Boogie's Move It Baby is a classic filtered take on an equally classic track, it's a vocal that it's hard not to fall in love with.
Cordycep's A Cure is a brilliant remix of a disco standard, it's a track which has featured in many a Le Visiteur DJ set and we can safely say that this one goes off every time.
HP Vince & Dave Leatherman's Back 2 Oldskool is a straight up no questions asked party anthem which pushes all the right buttons for a more mainstream crowd. Likewise for Vaudafunk's 1999 another classic track reworked to perfection.
MXWLL's Bittersweetloving is a looped up in your face disco house anthem punching hard with an earworm vocal.
Ronny Hammond's Really Love New York City is another great fun summer party track. Looped and chopped in all the right places.
Capitan Futuro's Club Warzone see's him chop up some classic disco and add in some great vocal, a Futuro trade-mark track.
DJ "S" Love 2Nite jumps back to disco house and it's another smooth track, great bassline, funk guitars and smooth vocals abound.
Situation's Johnny Disco is a deeper affair, frenetic percussion merges with an incessant bass synth and vocal chops to create a real dancefloor groove. A great club track!
Closing the whole album out is Le Visiteur's summer classic Let The Sunshine a track which never fails to send any event into rapture and one which has road tested to perfection by some of the scene's heavy hitters including the Black Madonna, Craig Charles and Kraak & Smaak.
For more info on Chopshop check:
Facebook: https://www.facebook.com/ChopshopMusicGR
Soundcloud: https://soundcloud.com/the-chopshop-music
Tags:
C.Da Afro
,
Capitan Futuro
,
chopshop
,
Cordycep
,
Dave Leatherman
,
disco
,
HP Vince
,
J.B Boogie
,
le visiteur
,
MXWLL
,
Pompenburg
,
Ronny Hammond
,
Sam Palmer
,
situation
,
Stefano Gambarelli
,
Vaudafunk