Lipski – Le Visiteur Featured Artist and Mixtape 051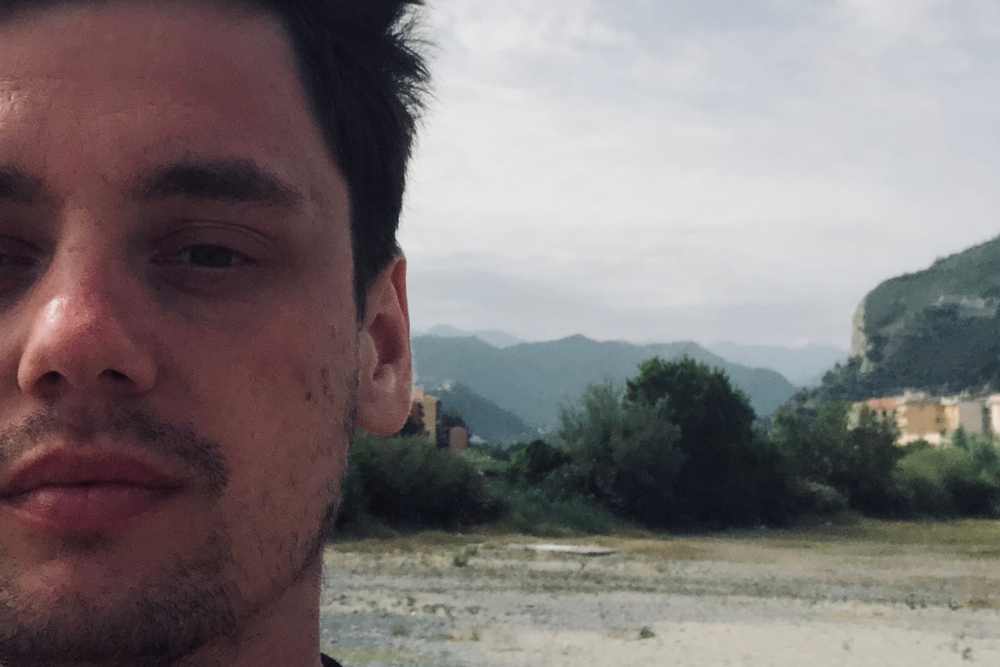 Lipski – Le Visiteur Featured Artist and Mixtape 051
Hailing from Minsk in Belarus Lipski is behind the stand out track Beetham Tower which is on Minor Notes latest release which dropped today. You can check out premier of the track here:
We had a look and there was very little information to be found on Lipski online so we thought that we would try and open the door on this excellent artist with a quick interview about his career so far.
He also recorded a superb mix for us which you can check below. Please give it a listen while you are checking the interview and give it a share on soundcloud and help spread the love.
Hi there Lispki,
Thanks for speaking to us today.
For our readers who haven't come across your releases before how would you describe the musical style of Lipski?
It's house music with a gentle vibe
How long have you been producing and please can you tell our readers a little about your musical journey?
I started making music on my computer in 2006, although I had been playing musical instruments before that.
Which track from your discography are you most proud of and why?
This is my first track ever released on vinyl. Actually, I've started making stuff as Lipski not so long ago, that's why the track from Minor Notes is only my second release as a record.
How would you describe your latest release Beetham Tower which is out on Minor Notes 'Time is Gone EP' and can you give us a bit of history about your involvement with the label and this release?
I was lucky enough that Beetham Tower was played on a Moscow radio show as exclusive material, the label owners of Minor Notes heard it and offered a release.
Where does the name 'Beetham Tower' Come from?
Its name comes from the name of the tower, located in Manchester. I used the sound of the tower in the wind as a synthesizer key and it ended up coming together as a track. Check it out in the funny video here!
Please can you describe your production set up for us and what is the one piece of equipment or plugin that you couldn't live without?
All my processes happens in Ableton Live so I wouldn't be able to make music without it. I love sampling with Zoom h2n and I work with the samples in Ableton afterward. At the moment I'm training a lot on Nord Electro 4.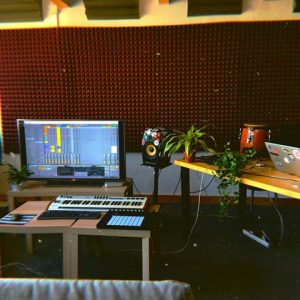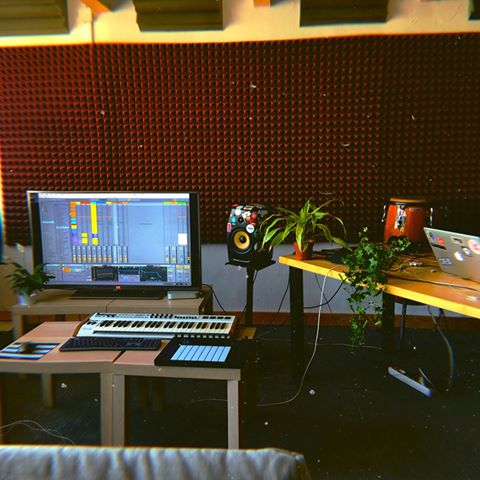 Please can you give us 3 tracks which you would say have directly influenced your style of production.
Kasper Bjork – Alcatraz (Jimpster Dub)
This track influenced me in terms of purity and the significance of each sound, actually, Jimpster influenced me not only by that track, but it was the first one, albeit a remix.
Fouk – Ken Sent Me
A few years ago Fouk added in some jazz elements, this  is one of the tracks, which impressed me in 2015
Dee Tree – Fading Away
Speaking of what has inspired me recently – this one is from Minsk's Dee Tree, it's extremely unusual for Belarus.
What one production tip do you have for our readers who are just starting out on their production career?
When listening to other musicians – learn, but do not copy, if you do copy – then only for learning, do not lose your personal touch, you have it and it's unique. While making music, try to picture what it is all about – what happens in there, for instance, is it warm here or cold, is it summer or winter, is everyone around you happy? Also aim to make yourself happy: people will hear that in your music and they will be grateful.
What is the club scene like in Belarus and are there any particular parties which you love to check out?
1 – https://www.facebook.com/dctruuue – brings around intriguing musicians with a focus on house
2 – https://www.facebook.com/Crave.dig – a group of Dj's, bringing techno, tech and electro producers
3 – It's always great to dance to some local DJ's – Plavsky, Smok, Zagortsev, Daha Sunset, Gaamer, Makushkin, Mind Echo, Dorokhov – I personally like them, they mostly play at Huligan bar, I'll tip off about it below.
When you are djing what is your 'if all else fails track'?
Talamanca System – Conga Cage
Hahah, this one
What else can we expect from Lipski in 2019?
That remix will be released officially!
And finally, please can you give us 4 tips for a great day out in Minsk. A place to buy records, a place to eat, a place to drink and a place to dance.
You may buy some records at Postbar https://www.facebook.com/postbar.minsk/, though all DJ's order them on Juno and etc. We don't have a big choice here in Minsk. And later all the DJ's gather up at some selected venues and sell all the stuff they don't use.
You'll have a great meal at Kastrychnitskaya street, it offers quite a choice of places. And if you'll ever want to visit Minsk – read this one! We here always offer reading the guide https://34travel.me/gotobelarus/en/post/minsk-english-guide
My favorite dancing spot – Huligan bar, it's a good one for a drink as well. Also, I like the new wine bar "Y", where I jam form time to time. https://www.facebook.com/ ybargallery/
For more info please check:
Lipski Facebook: https://www.facebook.com/lipskimusic/
Lipski Soundcloud: https://soundcloud.com/lipskimusic
Minor Notes Facebook: https://www.facebook.com/minornotesmusic/
Minor Notes Soundcloud: https://soundcloud.com/minornotes
Tags:
Deep House
,
Lispki
,
minor notes