Patchouli Brothers – Le Visiteur Featured Artist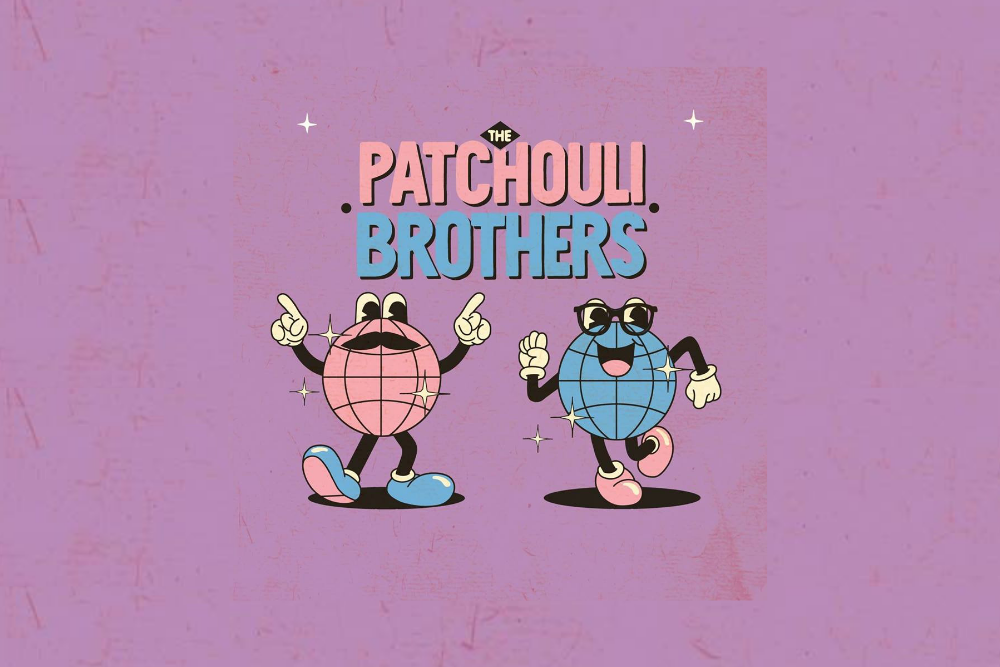 Patchouli Brothers – Le Visiteur Featured Artist
Hailing from Toronto the Patchouli Brothers have been behind some of the finest disco edits released over the last couple of years. With key releases on Basic Fingers, Star Creature Universal Vibrations, BBE, Whiskey Disco, Gamm and many more stand out labels they have a style which is immediately identifiable as the Patchouli Brothers, extremely funky and extremely cool. These are DJ's who clearly love the art of digging and know exactly where to find the good stuff.
We are huge fans of the Patchouli Brothers, their music screams positivity and we can all do with a little of that at the moment. With them having just dropped another brilliant EP on one of our favourite labels Gamm we caught up with them and asked them to put together our landmark 50th mixtape. We also spoke to them about their releases, their production set up, the Canadian scene and their club nights in Toronto and Montreal.
Check out their superb mix as you read the interview below and please give it a share on soundcloud and spread the love.
For our readers who haven't come across your releases before how would you describe the musical style of Patchouli Brothers?
We mainly play disco centric dance music with soul. So, house, jazz, funk, boogie & all those good four on the floors.
How would you describe your latest release 'Gamm Edits Part One' and can you give us a bit of history about the release?
We're huge fans of GAMM, especially the Jazzy Jens, Koko, Jamie 3:26, Sameed & Al Kent releases, so when we had the opportunity to release some edits on there it was a no brainer. We have two releases coming out. All edits that we play at our parties. The first release is two tracks. Side A is from an undervalued r&b singer whose voice was heard on a lot of lovely tunes in the 70s and 80s. Side B is some prime dubbed out jazz funk that never fails!
Please can you describe your production set up for us and what is the one piece of equipment or plugin that you couldn't live without?
We're pretty bare bones at the moment. We had a small studio up until recently, but now just work from home on an iMac. Looking at expanding that as our production skills grow beyond the traditional sort of razor and tape cuts, dubs & edits. We are about to start a new project with a friend who has a real top of the line studio, but can't give away much of that just yet.
Please can you give us 3 tracks from your discography which are quintessentially Patchouli Brothers.
Wicked One
A rare gospel number that turned a lot of people on to us. On Basic Fingers.
P.F.S.
The edit that a lot of people we really look up to noticed us from. The likes of Mark Grusane, Ge-ology. On Chicago's Star Creature.
Can't Stop Christy
An afro disco edit that epitomizes a lot of the positive messages that we play. On Whiskey Disco.
What is a day in the life of Patchouli Brothers like?
We usually play parties at the weekend, so our week days are spent digging for music. We're always editing & working on the technical side of things. We spend a lot of time working on our residencies and brainstorming how to keep those thriving. We play tennis and do yoga and spend as much time as possible with our two lovely girlfriends. We're pretty simple!
You host club nights in Toronto and Montreal. Please can you tell us a little about the respective nights, where and when we can find you and what is the ethos of the events?
They're both 'Beam Me Up' parties, which means disco is the driving force. Our understanding and take on disco is pretty liberal. Jazz-funk, house, boogie, soul and a lot more can be heard at those nights. They're both a real pleasure to play. Our crowd in Montreal is a little different. Younger. A lot more Europeans. They definitely out dance the crowd in Toronto, but the Toronto folk have been supporting us since day one, so they have our hearts. We love being able to divide our time across two great cities and play out so often.
Canada is having a huge musical renaissance at the moment with acts Like Kaytranada and Dan Only cracking the international electronic scene following in the footsteps of Deadmau5 and Tiga and of course Drake being the biggest recording artist around at the moment. What Canadian artists should we be looking out for right now?
We love Jayda G, Jex Opolis, Jesse Futerman, & the vocalist Amalia!
Please can you give us 3 tracks which you would say have directly influenced your style of production.
We both have different influences, but collectively the three people that have had the most direct influence on our collective sound are Danny Krivit, scratchandsniff & Mark Grusane. We're huge fans of the approach of all three off them, so when it comes to edits they've all shown us the way. We also love Karizma, Patchworks & Kon for remixing and original music. Hard to narrow down to three.
Karizma – Work It Out
Thelma Houston – I'm Here Again (Danny Krivit Edit)
NYCC – I'll Keep My Light In My Window (scratchandsniff re-rub)
Just how hard did you party when the Raptors won the NBA Finals last month?
It's wonderful to see how electric the city becomes when something like that is happening. John had more of an interest in it than Dylan did. Dylan was still celebrating going to Wembley to watch Aston Villa get promoted back to the Premier League!
When you are djing what is your 'if all else fails track'?
Janet Jackson's Young Love for Dylan.
Carmen's Throw Down for John.
What else can we expect from Patchouli Brothers in 2019?
Original productions, official (not bootleg) remixes, & (hopefully) more parties outside of Canada.
And finally, please can you give us 4 tips for a great day out in Toronto. A place to buy records, a place to eat, a place to drink and a place to dance.
Eat at 416 snack bar.
Buy records at Cosmos.
Dance Fridays at our Beam Me Up parties at the Drake Hotel!
And smoke some legal weed whenever you want!
For more info please check:
Facebook: https://www.facebook.com/thepatchoulibrothers/
Soundcloud: https://soundcloud.com/thepatchoulibrothers
Tags:
Basic Fingers
,
canada
,
disco
,
Gamm
,
Montreal
,
The Patchouli Brothers
,
Toronto
,
Whiskey Disco