Rasmus Faber – 6 Tracks Which Massively Influenced My Career (LV Legends)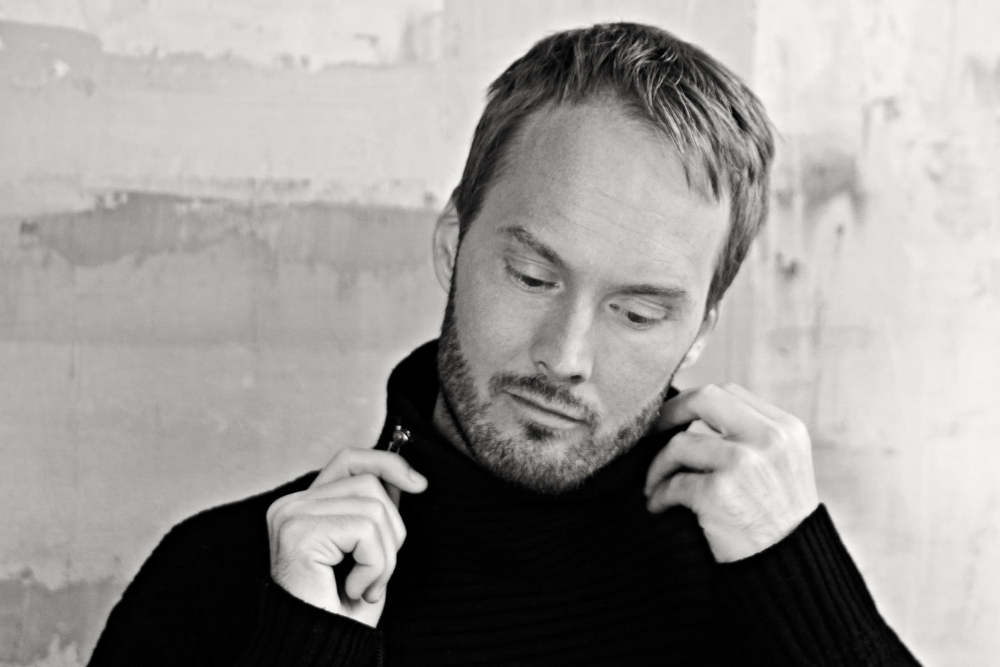 Rasmus Faber – 6 Tracks Which Massively Influenced My Career (LV Legends).
Hailing from Stockholm in Sweden Rasmus Faber took up piano at the age of seven. These early steps would see him embark on a musical career during which he would become a DJ, pianist, sound engineer, composer, producer and record label boss launching the renowned Farplane label. He is still very much active today Djing, writing and also touring appearing live as both a pianist and with his Rafa Orchestra live band.
His career took off in the early naughties with the worldwide success of his tracks Ever After, Divided / United , and Get Over Here. In the following years he also found huge success with his brilliant So Far compilations, albums Where We Belong and Indian Summer, and his remixes for the likes of Axwell, Miguel Migs, Junior Jack, Dennis Ferrer, Deadmau5 and Sandy Rivera.
Fast forward to 2019 and Rasmus has just released a brand new album 'Two Left Feet' which he describes as "more organic than anything I've done. On most songs, the kick drum is the only thing that is programmed, all the other sounds are recorded live". It's an album which connects an organic spectrum of House, Afro, Folk and acoustic inspired grooves. Rasmus brought in an hugely talented group of singer songwriters to work on the album. You can check one of the tracks 'Animal' below and another 'Shut Down' at the bottom of the feature. You can check out and buy Two Left Feet which is out now on Farplane Records HERE
We spoke to Rasmus about some of the tracks which have influenced his career from his worldwide smash Ever After to tracks which featured heavily in his musical upbringing and have influenced his production career.
Rasmus Faber – Ever After (S.U.M.O. Rebounce) (Ever After, Farplane Records, 2003)
This record kicked off my career back in 2003, but it wouldn't have happened without this remix by my good friends SUMO. My original mix sounded completely different at first, but when I heard the version by SUMO I realized I still hadn't found the best shape for my own to reach its full potential, so it prompted me to completely reproduce my original version. The result became the new original mix, which became a big club hit worldwide. So I really owe a lot to this remix.
Afro Medusa – Pasilda (Pasilda, Jellybean Soul, 2000)
This song represents an era of music which was massively influential, not only for me as a producer, but as a young person discovering the club scene. There was such a sense of joy in the clubs with this latin/funky house wave, with a natural epicenter at the Miami Winter Music Conference (this was before Ultra, and before ADE). Other artists like Mambana (aka Axwell, pre-SHM), Cleptomaniacs (and all other artists connected to Florida label Soulfuric), and on the more commercial side Junior Jack and also Defected were part of this. And of course Hed Kandi coming in from the side. It was shiny and in retrospect perhaps a bit shallow at times. But oh it was full of heat and dancing, there wasn't a fist pump in sight! For me as a musician coming in from the angle of the latin tradition of music, salsa, samba, etc, it was the perfect frame to experiment in!
Pat Metheny Group – James (Offramp, ECM, 1982)
Jazz guitarist Pat Metheny is one of my biggest influences as a developing musician, and has shaped a lot of my harmonic expressions. This song was one of the first ones I really learned to play, and the piano solo by Lyle Mays was my goal as a pianist. It remains a beautiful piece of music and a reminder how much mastery of an instrument really matters.
Steve Reich – Music for 18 Musicians (Music for 18 Musicians, ECM, 1978)
I've met many people who when they hear this album they realize just how influential Steve Reich has been for electronic music and modern music in general. The way he arranges his orchestra is really like how loops are used in dance music, of course with the added depth of there being a real person behind every layer on this beautiful piece. For me, the music of Steve Reich helped me realize the connection between my two musical personalities, that of the dance music producer, and that of the film score composer.
Yoko Kanno – Voices (Macross Plus Original Soundtrack, Victor Entertainment, 1994)
Yoko Kanno is a Japanese composer who's composed music mainly for Anime. I heard this song in my late teens, and it was like hearing a distant dream suddenly being made clear. The emotions and chords where like something I've felt deep inside, but never heard in real life. Yoko Kanno has been a great inspiration ever since.
Masashi Hamauzu – The Promise (Final Fantasy XIII Original Soundtrack, Square Enix, 2010)
I will let this song represent the totality of the Final Fantasy series. Though some people will certainly argue I should have chosen a song by the iconic Final Fantasy composer Nobuo Uematsu, this song not only speaks of the fantastic universe that I was able to visit when I played these games growing up, but also that its possible to find this dream world even as an adult person (I was around 30 years old when this song/game came out). These days I rarely have time to play any games, but every once in a while I allow myself to be reminded of how one could be so incredibly absorbed in a world that is not real.
For more info on Rasmus Faber check:
Facebook: http://www.facebook.com/rasmusfaber
Web: http://www.rasmusfaber.com/
Soundcloud: https://soundcloud.com/rasmusfaber
Twitter: https://twitter.com/Rasmus_Faber
Tags:
Afro Medusa
,
Axwell
,
Farplane
,
LV Legends
,
masashi Hamauzu
,
Pat Metheny Group
,
Rasmus Faber
,
S.u.m.o.
,
Steve Reich
,
yoko Kanno