LV Premiers – Studebaker Hawk & James Greenwood + Trash The Wax 7 [Paper Disco]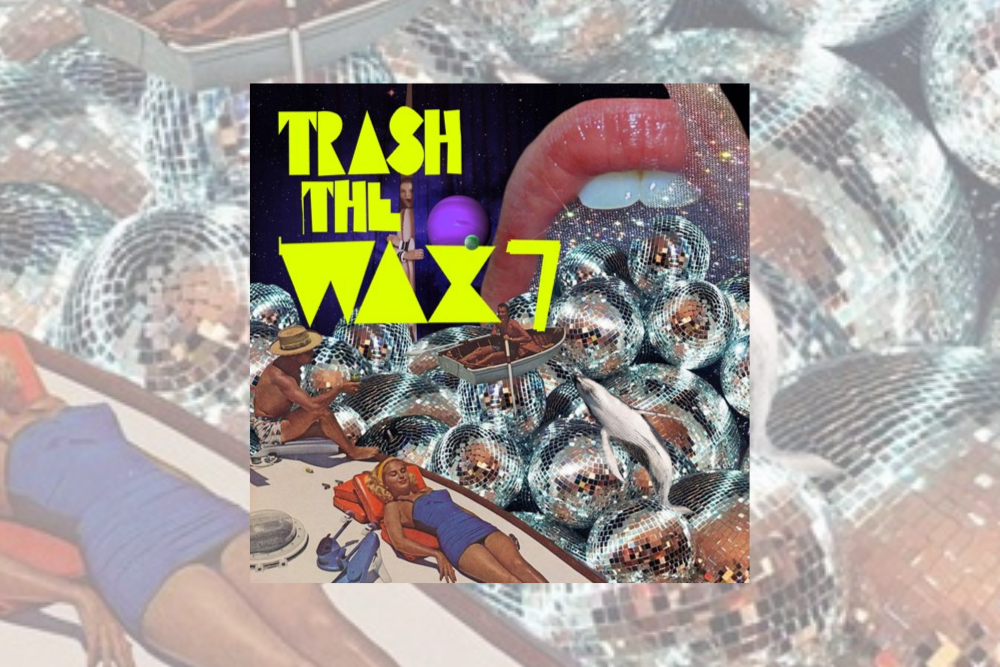 LV Premiers – Studebaker Hawk & James Greenwood + Trash The Wax 7 [Paper Disco]
If you are a fan of Paper Disco's Trash The Wax series as we are you will be extremely pleased to hear that Volume 7 is on it's way. As with the previous editions it's packed from head to toe with brilliant disco, Nu disco & House music from some of the hottest artists around including Bill Brewster, Yam Who and Jaegerossa, Andy Buchan and Girls of the Internet.
Featuring 14 tracks it jumps across the genres from the intoxicating funk groove of Bill Brewsters Foster Parent to Kooky, Damoon & Ben Sargent's Funkin' Bumpin' a divine combination of electric keys, frenetic pace and laser synths. Girls of the Internet take things off in a housier direction with Slurry featuring Jackin' beats and off kilter synths and a dope vocal.
So it continues with Ronald Christoph & Danny Russell taking Yam Who, Jaegerossa & Jacqui George's Delerium off into a bonkers messed up, deep but groovy house tip, 4am goods right here.
James Greenwood drops one of the highlights of the comp in Edit X, effervescent Pianos, guitar licks and heavy synth lines surround the central chant as they all run headlong to the dancefloor, extremelly nice work.
Andy Buchan's Acid Disco is bonkers 90's rave gone left, acid lines, chime style keys, in your face percussion, this one might be it's own genre. Setembro's It's Carnaval is another track with one foot in the 90's as guitar licks, bongos and an electric organ give it one monster of a groove, just add sun and punch for a great party.
Gaël De l'Ivresse keeps things ticking forward nicely with his Don Celsius as ass shakin percussion, earworm keys and a brilliant vocal all come together for a memorable moment.
LP Martin's Good sounds like George Clinton reimagined for the 2019 dancefloor, pads, flutes, guitars and vocal chops bringing some serious funk.
Studebaker Hawk's Warm My Body, our premier is one of the stand-out cuts from the album. A proper peak time hands in the air disco party where all the cool cats hang out. Loving this one!
Brian SNR's She's Superfly takes things down a notch tempo wise but turns the groove switch up to 11, loving that synth line which tempers the jazz of the trumpet into something spacey, deep and oh so cool.
R-04's Mode Selector is a fun party opener, a track to get those toes tapping and heads nodding, likely with a very large smile to follow.
From Beyond's Smoker's World is another serious groove which sounds like it flew straight in from the nexus of the 70's and 80's. Power synths and heavy drums abound here.
Closing the album out Daco's Drones is another feel good jam and the perfect way to sign off merging space with just a hint of Norwegian-eque funk.
Ace album yet again, if you haven't already done so check the whole series out you will not be disappointed.
For more info check:
Paper Recordings Facebook: https://www.facebook.com/paperecordings
Paper Disco Soundcloud: https://soundcloud.com/paper-disco
Tags:
andy buchan
,
Bill Brewster
,
brian SNR
,
Daco
,
Damoon
,
From Beyond
,
Girls Of The Internet
,
Jaegerossa
,
James Greenwood
,
Kooky
,
LP Martin
,
paper disco
,
R-04
,
Studebaker Hawk
,
Trash The Wax
,
yam who