Chuggin Edits – LV Featured Artist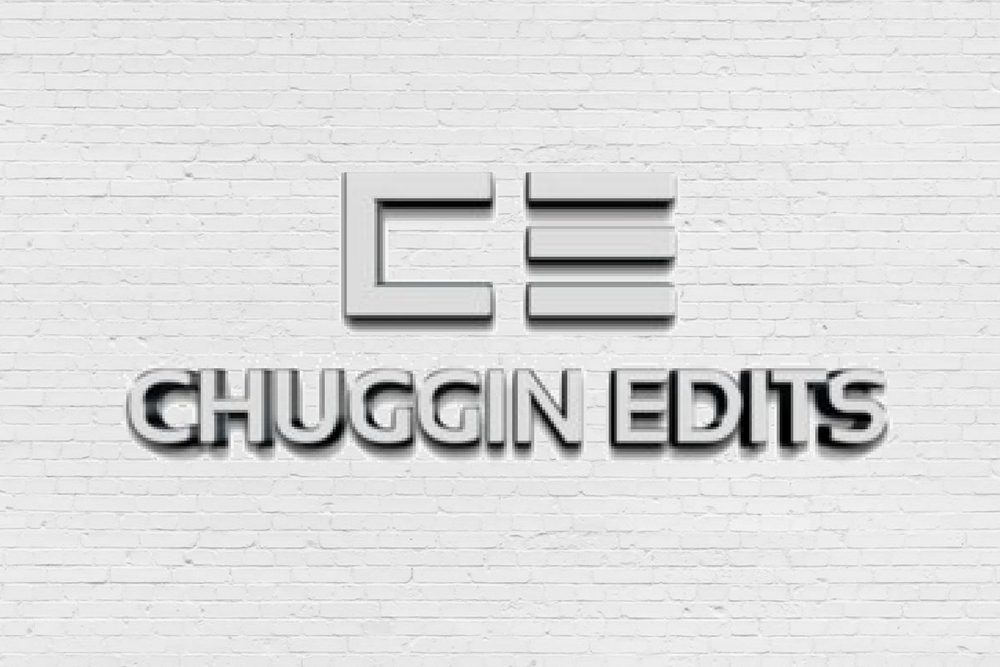 Chuggin Edits – LV Featured Artist
Based in Essex just outside London Chuggin' Edits has become a firm favourite on the disco edits scene over the last few years. He has released a steady stream of top class edits which have seen him topping the download charts and picking up some huge support from BBC 6 music's Craig Charles. He has also released with a who's who of the finest disco labels including Hot Digits, Alpaca, Masterworks, Disco Fruit & FKR along the way picking up heavy plays from some of the hottest selectors on the scene including KS French, Fingerman, Tonbe, Chewy Rubs & 80's Child.
From joyous hands in the air Disco to low slung groove heavy funk to 70's AOR Chuggin' Edits has an edit for every occasion.
We caught up with Gary aka Chuggin Edits to talk all things disco and get some info on his favourite parties and the blossoming edits scene.
Check out Chuggin Edits brilliant Le Visiteur Online Featured artist mix
Hi there Gary, thanks for talking to us today.
You have been on fire in 2018 with some really incredible edits from your chart smashing 'Masquerade EP' to your upcoming 'Yes Miss Jones' edit which has been getting some great hype well ahead of release. Your tracks are also quite diverse in style what do you look for in a track before you start to give it the edit treatment?
I try and pick rarities, but succumb to the odd classic and try and put a spin on it that has never been done before…. usually taking the main loop and rearaging it to give it a different sound…… then to follow with a part of the original classic everyone knows and can be sung along to then back into the re arrangement. I don't hear this being done much going in and out of classics with ur own stamp … i hope I've nailed a niche in the market …. it seems to be working.
If you had to pick one piece of hardware or one plugin which you couldn't live without what would it be and why?
If I told you I use nothing but my own imagination and Ableton Live 9 would you believe me ? So I suppose I couldn't live without Ableton.
Your 'Keep on Doing Wot Yr Doin' edit has picked up some great support from Craig Charles on his BBC music show, how important to the edits scene do you think it has been having someone like Craig supporting?
Its massive he is probably one of the most respected radio djs that every artists would like to have their track featured by him. He has played it 3 times now and it was the opening track on his first show after the new year. Every time its played you get more plays and likes on your Soundcloud page thats for sure.
The last couple of years has seen a real boom in the edits scene, with some incredible producers gaining widespread recognition and a huge increase in the sheer amount of edits coming out. What do you think is the main driving force behind the continued expansion of vitality of the scene?
I'm and old git I started like most oldies listing to soul in the late 70s and 80s then progressed to house music and now its come full circle with artists editing classics in a dance floor way. Its gathering new listeners from the younger generation and of course the oldies like me having a 2nd lease of life.
Who do think are going to be the next big producers to pick up from the edits scene in 2018?
Oooo big question and it depends how much they're gonna pay me for plugging them…..ha joking….over the last 3 years since starting this edit malarky I've gathered thousands of new friends and have supported hundreds over the years. Right now if I had to put my money on things 'Deelicious', 'Chewy Rubs' & 'Karim Imfromull' continue to throw out winner after winner.
A great friend called Antton based in Ibiza who recently been signed to some great labels with an EP due on hot digits soon …… editing classics with some great chuggin baselines. Natasha Kitty Kat is smashing out some new stuff recently. I'm also a big fan of Special Q who has a mellow Daft Punk thing going on. On the housier side I've always been a huge fan of Ethyene & Folamour, Black Loops bla bla bla I could honestly go on for hrs naming people and apologies to those not mentioned I'm going to cut this short here the unnamed all know I support them fully. Its a great scene to be involved in where everyone is pleased for everyone else's success I love it …( well 99% do ).
Please can you give us 5 of your edits which are quintessentially Chuggin Edits.
Yess Miss Jones

Sexy eyes

Love me no more

Maybe we oughta think twice

You know I love you so

There has been a real boom of disco and edits parties over the last couple of years, which promoters out there do you think are really bringing the heat at the moment?
I've always been a fan of Horse Meat Disco, the newbies on the London block are Tom smashing it at The Shoredith platform and in Ibiza it has to be Melon Bomb.
As a DJ if you could pick 5 acts for your dream club line-up who would they be and why?
Dimtri From Paris, a legend in this game say no more. Folamour who is a new french disco house producer releasing superb dance floor winners. Ponchartrain such a well respected kind hearted well mannered guy who's passion for editing goes beyond the call of duty. I'd just love the rarities that would be played if he dj'd. The Horse Meat Disco gang you know it would just go off, again no need to explain and Joey Negro, again it does what it says on the tin
If you could get the master tapes for any 3 tracks out there so you could remix them from scratch what would they be and why?
Latoya Jackson – Camp kuchi kaiai. I've been after doing this for ages but its impossible to find a wav copy of this track I refuse to work with anything less it just sounds awful……… now I'm giving away my potentials so I'm not sure I'm liking this question
Donald Byrd – Dominoes…not the live version a school favourite of mine basically reminds me of being young without a care in the world.
I'll give you 2, the others are secrets I'm working on.
And finally please can you give us 3 places to go out in London, one to eat, one to drink and once to dance.
I'm really into 'The Shoreditch Platform', 'The Last Days of Shoreditch' and also 'The Magic Roundabout', 3 cool individual environments there for your music…….
And to eat….. well I recently got to work with a chef called Ben Spalding who is an amazing chef . His food is just ridiculously amazing if you ever get the chance to eat at one of his events do so. It's high end dining but not high end prices…incorporating live music too, fantastic!
For more info on Chuggin Edits:
https://www.facebook.com/chugginedits/
https://soundcloud.com/chuggin-test
https://twitter.com/ChugginEdits
Tags:
Chuggin Edits
,
craig charles
,
disco
,
edits masterworks