Bosq – LV Featured Artist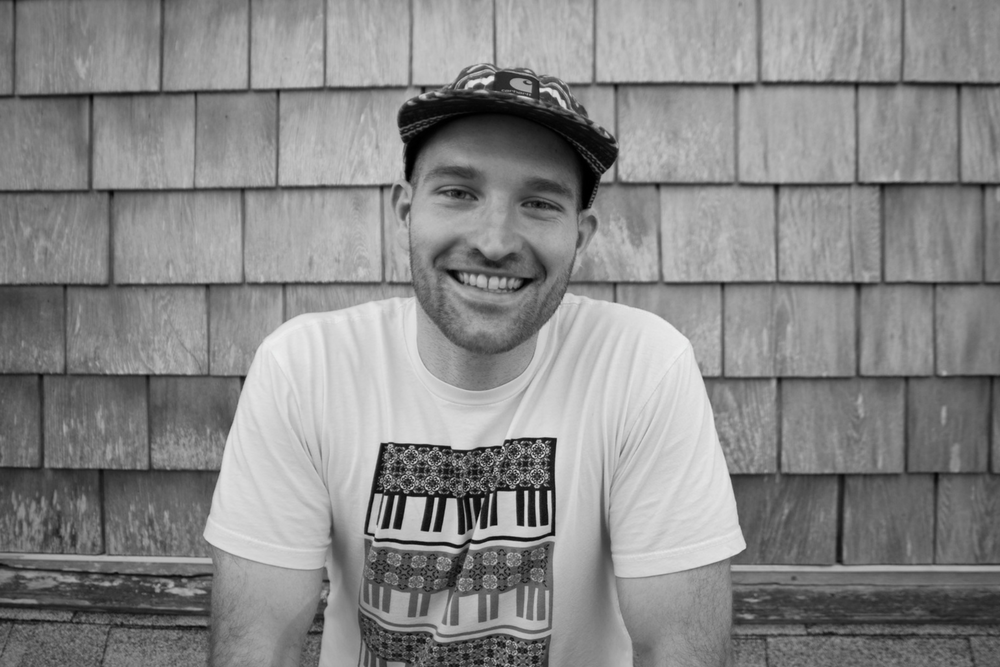 Bosq – LV Featured Artist
Originally hailing from Cape Cod just outside Boston Ben Woods aka Bosq has built a huge reputation as an artist who is steeped in his art, creating a sublime fusion between of Afro, Latin, Disco and Funk. His approach to music making is immersive even recently moving to Medellin, Columbia in order be closer to the sounds and culture he adores. Originally gaining notice as one half of the Whisky Barons, a duo much lauded for a barrage of edits and remixes, their work soon led to official remixes and to production work with fellow Bostonian Kon on his 'Kon & The Gang' releases and a release on Future Classic under the moniker Nitetime.
Since 2013 Bosq has been on fire with 3 artist albums on Ubiquity an album on Fania recorded with the 'Candela All- Stars' in Puerto Rico and EP releases on Soul Clap Records and Razer-N-Tape. Along the way he has seen huge support from Giles Peterson and Craig Charles on the BBC, KCRW, RinseFM and radio across the globe. He has also picked up many supporters from the DJ community including Soul Clap, Poolside & Nancy Whang.
It's been an intense last 5 years for Bosq and all of this has set the scene perfectly for the release of his incredible new album 'Love and Resistance' and album packed to the brim with Afrodisco, Afro-Funk, Boogie, Jazz-Funk and Latin Flavours. We have had a sneak peak of the album and it really is very special indeed.
You can check out our brilliant premier of Bosq's 'Cant Seem To Hide' ft. Megan Doherty on vocals, one of the stand-out tracks from the album.
We caught up with Bosq for a quick chat about the album, his travels, how music can help bring positivity back to politics and for some insider tips on Medellin.
Hi there Ben, thanks for speaking to us today and congratulations on the new album.
You are very much an artist who is at the cross-roads of many different styles of music. What made you aim to fuse so many diverse genres, was it a gradual process or was there a moment where it all came into clarity?
I think it was really born out of the way that I dj, I could never stick to just one or even just a few styles of music in one set, and to me the most fun challenge of djing is trying to find interesting ways to interlink styles of music and move between genres and rhythms that you might not expect to hear all in one set, but in a way that still makes sense for the listener. When I started writing music I got that same thrill from combining lots of different elements from all my favorite styles into my own unique sound.
Your latest album is incredibly warm and positive, given the incredibly uncertain times that we see ourselves in at the moment how important for you was it to make an album which is packed full of hope and inclusivity and is almost the antitheses of what is going on around the globe.
I definitely felt a strong need to push for positivity while at the same time not shying away from forcefully confronting the powers that be who are creating this situation (for example on "gatekeeper"). I think inclusivity is a key word you've mentioned as well, because in a time of such xenophobia, artists working together across borders instead of giving into the fear can set a strong example and open people up to other cultures. Once people can be allowed to show interest in and explore each others cultures so much of the fear they try to instill evaporates. We're a lot easier to manipulate when we're separated, closed off and afraid which is what was exploited to do things like elect Donald Trump, pass the Brexit referendum, etc.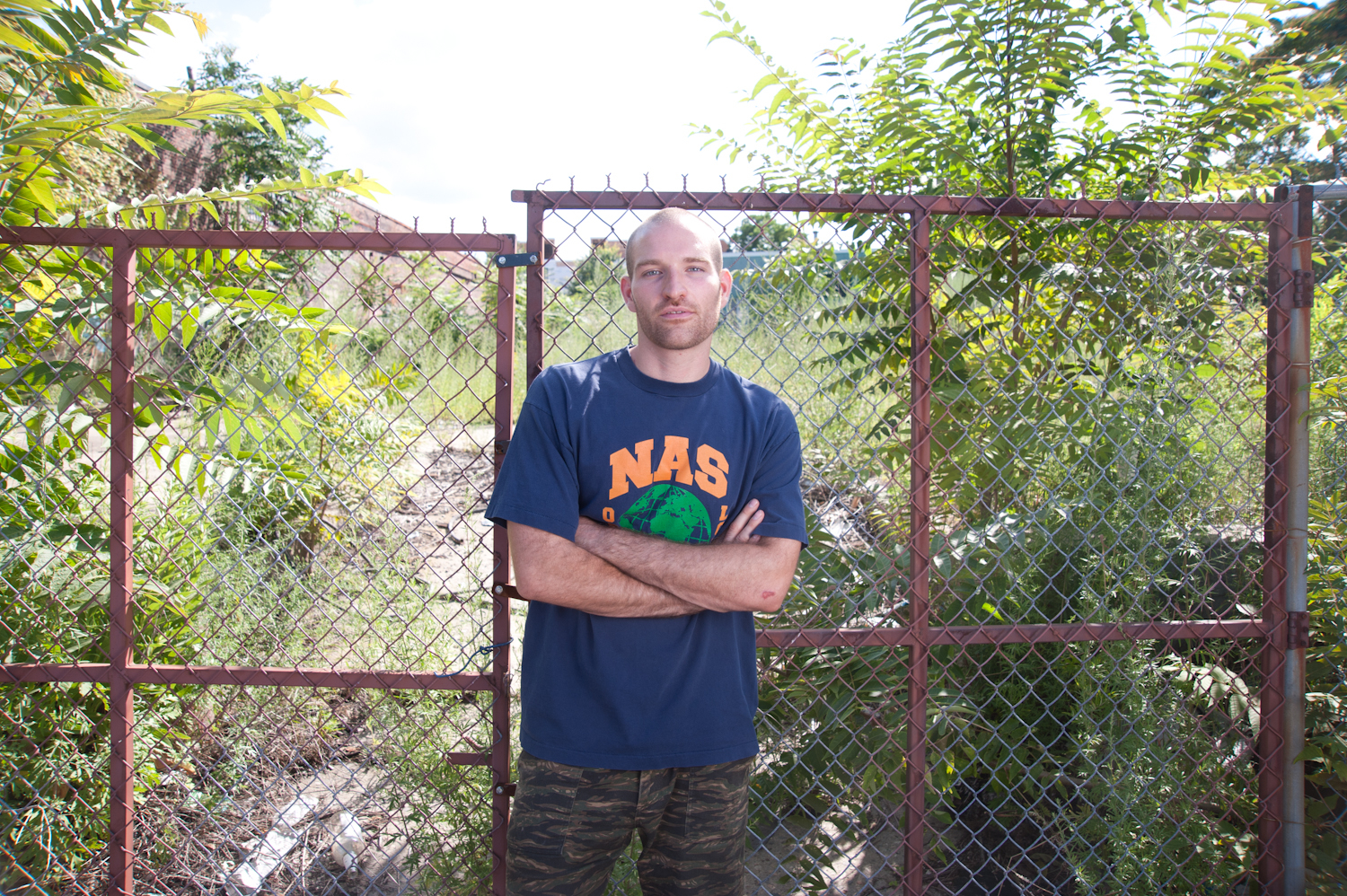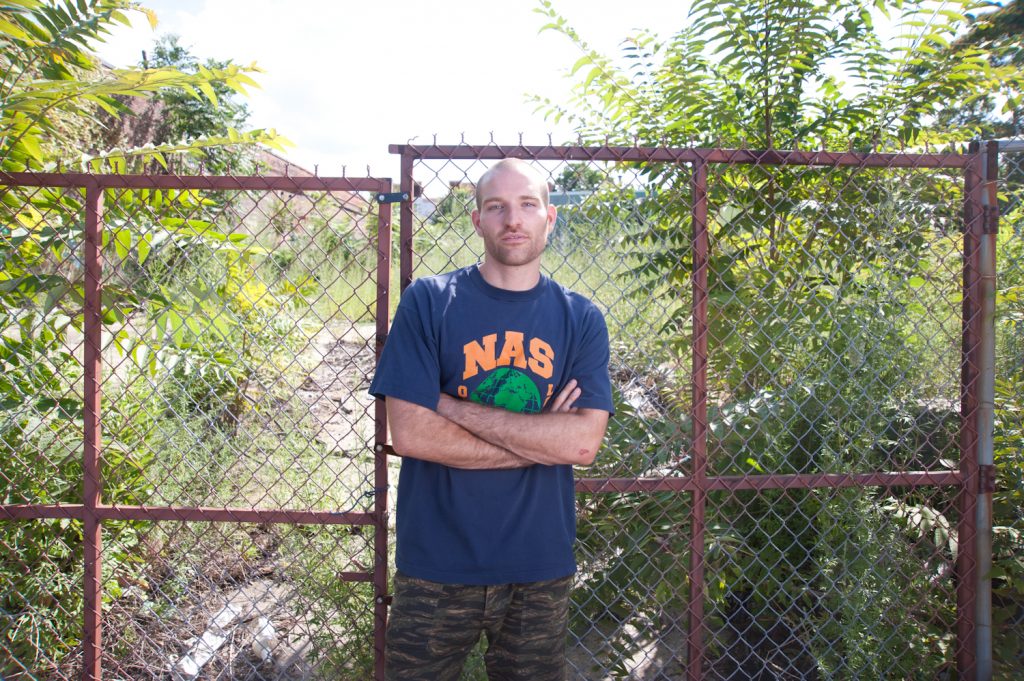 You recently moved to Colombia. What are the key ways that this has influenced the new album?
Well to be honest basically the entirety of this record was finished while I was living in the USA still (vinyl pressing waits these days…) but I have been learning a lot since I got here. It's important to me to not just poach music from other cultures from afar but to work with people who grew up with these styles and continue to carry on the traditions so that it's not just me benefitting from my involvement in the style, but I'm giving back in some small way as well and sharing the ownership of these projects with the originators so that any success I see from a project goes back to the roots as well.
The title for your album 'Love and Resistance' came about from a radio show that you did with Soul Clap after Trump was sworn in. How do you think the music industry can help influence the political turmoil that is going on back in the states?
I think the music industry can have the important effect of helping a conversation gain traction in the mainstream. Getting as many well known voices as we can into conversations like the rampant police killings of unarmed Black, Latino & Native people hasn't slowed the atrocities yet but it's brought the conversation into the forefront and change and accountability will come if we force it, its just a matter of enough people putting themselves out there and saying that this can't be allowed to go on. There's also a certain relationship that's built between artists and fans where they are going to take your word with a little more weight than a random person they are arguing with online or something. It's like how if you are white person in the USA today you almost undoubtedly have people with racist views somewhere in your family or extended social networks and it's your duty to check them when they say shit and do whatever you can to move the needle on those beliefs. When you are an artist your extended family or network is just that much bigger and you can use that platform to try and move that needle.
You have developed a real sound now which is immediately recognisable as Bosq. How difficult was it to keep this continuity when you moved country and do you have particular pieces of hardware that you keep coming back to?
For me it's super easy! I just trust my instincts and never follow trends, I feel like as long as I'm true to myself (as corny as that sounds) even as I grow and change and move around the world the music is still going to clearly be me. I also have very particular taste sonically and a clear vision of what I want to make so I'm never really searching for my next sound or anything that would have me diverging in random directions. In terms of gear I keep it super simple – I use my Nord Electro on almost everything (and my suitcase rhodes MK1 before I moved and had to store it for a while) because Im so attracted to organic sounds. So much of my tracks are recorded live and then tweaked, looped & moved around once I get to that point. If shakers count as hardware then there are definitely ones I've used on almost every track over the last 5 years hahaha.
Do you have any plans to put together a live show based around the album? That's something that we would love to see.
That is absolutely a dream of mine, it tends to just be a funding issue that keeps it from becoming reality. The other issue is that I work with so many different vocalists and in so many styles that it'd be hard to figure out my line up. I think me & Kaleta have done like 9 songs together at this point though so I've been thinking about trying to put something live together with him. Maybe I need a Afro-Latin ensemble and a Disco Orchestra as separate acts…
At a time when the LP is almost becoming an after-thought for most electronic artists you have made the format your own. What recommendations would you give to artists who are thinking about their first LP?
I'd say do what feels right, for some people a collection of standalone singles makes sense, but I've always felt my music makes more sense as a whole album. Like if you heard my most straight up disco track and my most straight up cumbia track as two separate singles it'd probably be confusing, but over the course of an album I can show you the connections and how they interlink and have it make sense. I'd say it's absolutely worth trying for at the very least and if you run out of steam then you've got a few singles ready to go. The beauty of the album format is the ability to flow between things and diversify.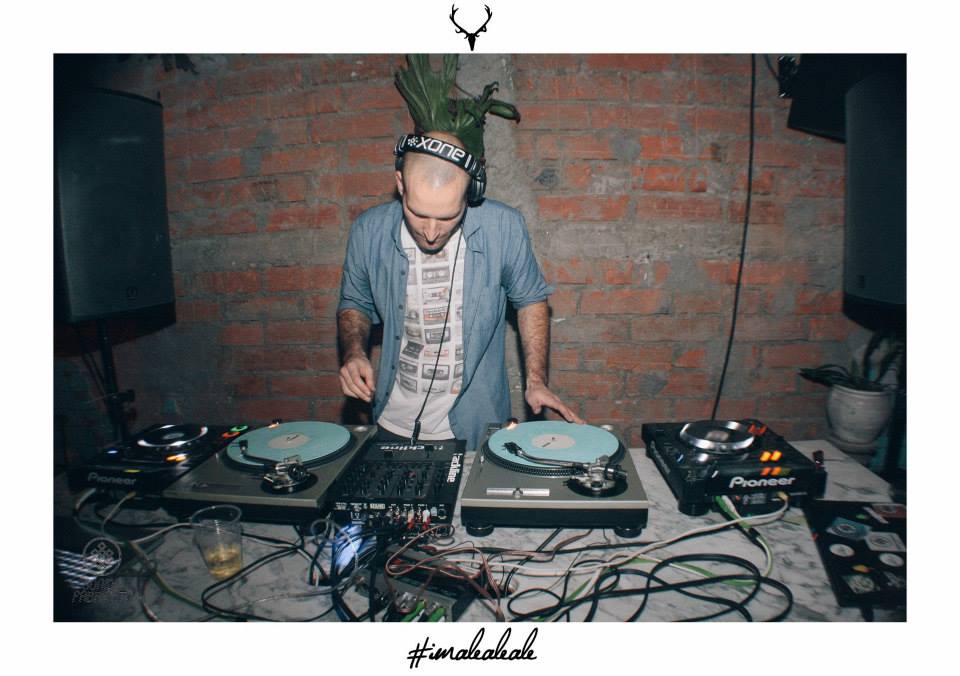 You DJ regularly in Colombia, how does the club scene there differ in comparison to playing back home in the states or in Europe?
It's pretty similar in a lot of ways, such as Techno being a dominating force, and then just replace pop Rap with Reggaeton for the other side of the spectrum. There are still plenty of great parties that I love playing though. One interesting thing is that stuff like disco and funk has made it's way down here largely devoid of the context of what was a "hit" in the US or Europe. So if someone digs disco they will probably react the same way to a super rare disco track that might cause head scratching in the USA as they would an Evelyn Champagne King song. It's an added dose of freedom when playing parties in that vein! It's kind of like when I would play latin stuff in Europe and people just dig the sound and the feel and I can get the same reaction on a great overlooked track as an all-time classic.
On Love and Resistance you have worked with a multitude of artists including vocalists and other musicians. If there was one artist that you could work with in the future who would it be and why?
Mannn that's a tough one! I have a varied and long list of collaborations I have in mind that range from Amadou & Mariam to Busy Signal the dancehall artist. One that has almost happened a few times but Im still really yearning to make work is Omar. He's such an incredible vocalist and I feel like has a similar love for a wide variety of music as me. Would love to do a whole record with him where we could get deep into disco / jazz / funk / afro & latin sounds.
And finally, please can you give us 3 tips for a great night out in Medellin. A place to eat, a place to drink and a place to dance.
Im adding a coffee spot in there because Im an addict. Coffee at Rituales Cafe in Laureles in the afternoon, where you can get coffee from farms right here on the upper edges of the valley that the city sits in.
Dinner & Drinks at Oci in El Poblado (kind of on the high end side for my usual taste but incredible food and drink).
Dancing at La Pascasia in the city center where you can find all kinds of great live shows or djs playing an eclectic mix of funky music from all over the world in a beautiful venue that has a small art gallery attached too.
Many thanks for speaking to us today.
Thanks to you guys for the support!
For more info on Bosq check out:
www.bosqmusic.com/
www.soundcloud.com/bosqmusic
www.facebook.com/bosqmusic/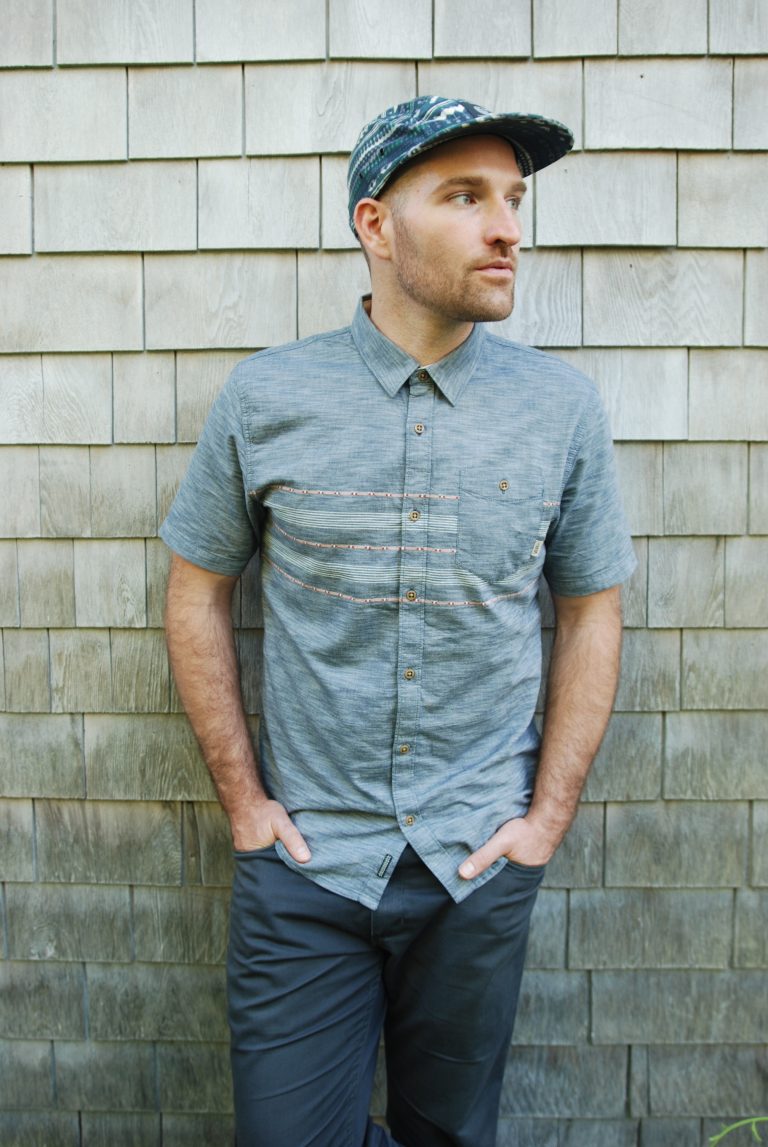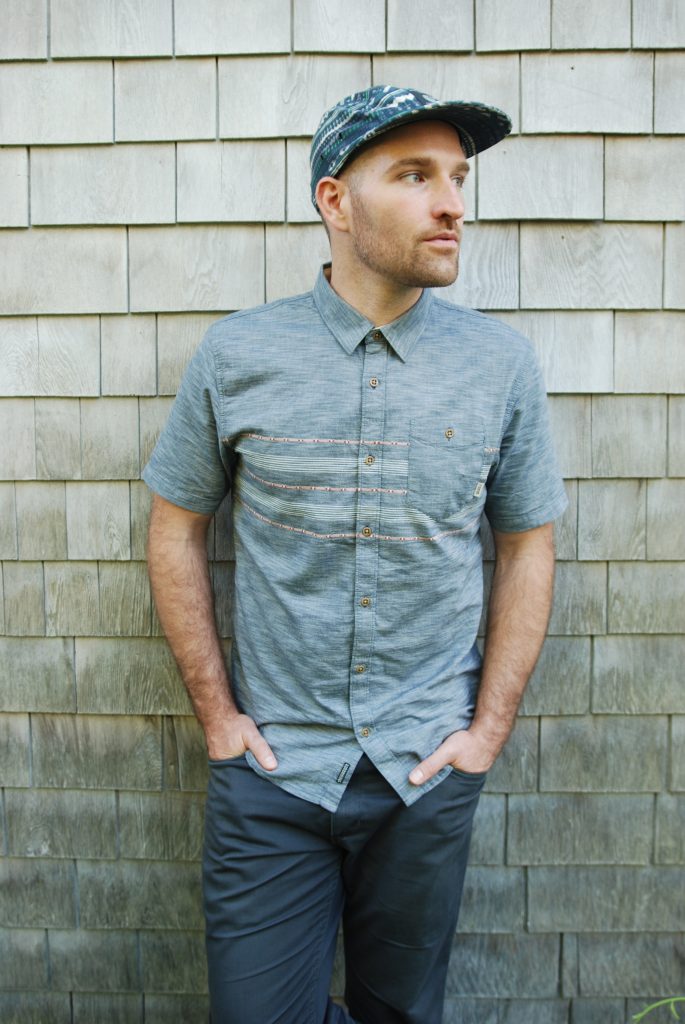 Tags:
bosq
,
disco
,
HOUSE
,
latin
,
love and resistance
,
soul clap
,
Ubiquity Records