Clavis – Top 10 Favourite Remixes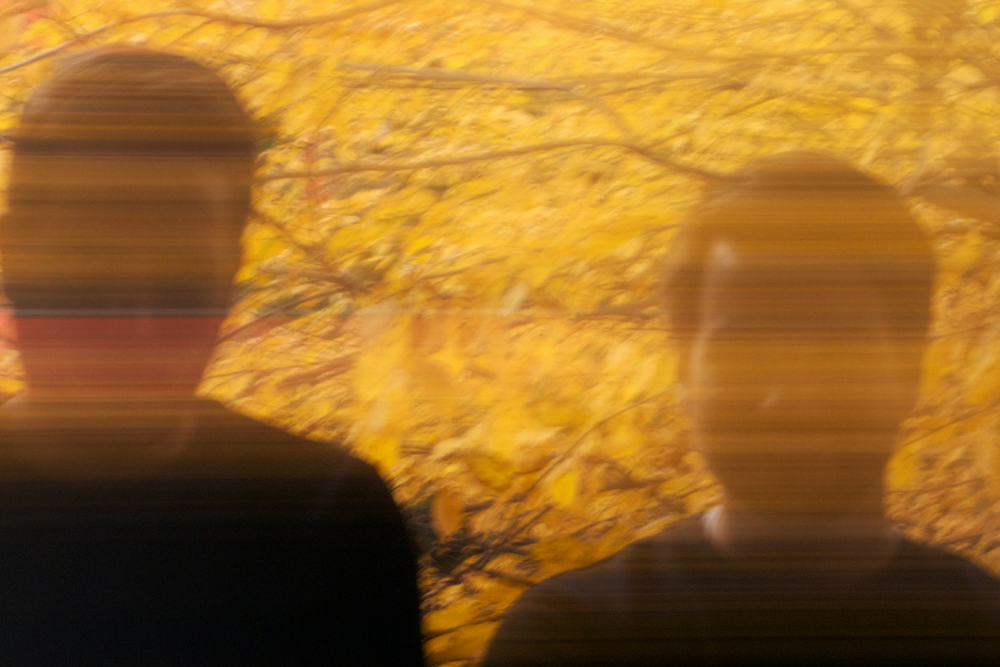 Clavis – Top 10 Favourite Remixes
Ahead of the release of their Prodomo EP on Freerange we caught up with the duo Clavis and asked them to put together a list of their favourite 10 remixes of all time. It's a superb list including the likes of Phonique, Carl Craig, Ian Pooley, Josh Wink and Âme jumping from house to techno and joining all the dots in between.
For those of you who haven't caught their work so far Clavis are Manuel Tur and Adrian Hoffmann 2 well lauded producers from the scene who have promised to deliver a fresh and contemporary take on Deep House. Longtime friends who met at school nearly 20 years ago they came together in 2015 and have already seen strong support from a long list of A-list DJ's on their previous 3 EP's and their Andhim remix. Social links are at the bottom, give them a visit and check out the new EP while you are there.
Without further ado here is their very classy Top 10.
Phonique – Worked It Out (Charles Webster's First Remix) [Dessous]
Of the hundreds of mind-blowing remixes Charles Webster has produced over the span of his career we decided to simply name the one we've been playing out the most ourselves and it's this one for Phonique. Elegant and deep yet driving and futuristic, Charles Webster always manages to sound fresh whilst decades of music history are smouldering under the surface of his cleverly laid out pieces.
Karma – Beach Towel (I:Cube Cosmix Marathon Remix) [Compost]
To be honest, this remix has hardly anything to do with the original song and one would hardly recognize it to be a remix at all. However, this I:Cube 'take' on Karma's "Beach Towel" is too good to not include it in this list. More than 10 years after its release it still gives us the goosebumps whenever there is a chance to play it out at a club (which usually happens towards the very end of the night). A cosmic trip and in our opinion one of the very best works to ever emerge from the Parisian Chateau Flight camp. (Speaking of the latter, Gilb'R's "Solo Flight Remix" for Rick Wilhite's "Ruby Nights" should have equally made this list.)
Clavis – Mangogul's Dream (Kuniyuki Remix) [Freerange]
Our debut Clavis release on Freerange back in 2015 included a remix from one of our favourite producers from Japan, Kuniyuki Takahashi, and we couldn't be happier about how it turned out. Subtly arranging his sound signature around the original's piano theme, Kuniyuki adds well-dosed amounts of underwater disco vibes to create a track that builds and builds and builds. A DJ's delight.
Shuffle Inc. – Remember Chicago (Swag's Basement Dub) [Vibrant]
Richard Brown and Chris Duckenfield's partnership under their Swag alias were a huge influence to our sound in the early 2000s. Apart from their labels Odori, Version and Primitive they were probably best known for their extensive remix work for artists like Björk, Metro Area, Air Frog or Moloko. Here we've chosen the lesser known Dub version they did of the Jay-J & Julius Papp-produced track "Remember Chicago" that incorporates all of Swag's trademark qualities; driving beats, quirky sounds, deep pads and a monstrous groove. Unlike 90% of tracks stating "This is House Music" in the vocal section this one actually is House Music.
Bob Sinclar – The Ghetto (Ian Pooley Remix) [Yellow]
This track stands for everything we love about French House Music from the late 1990s as well as Ian Pooley being one of the finest remixers ever. A great blend of heavy beats, smart sampling, a simple but great synth line and on-point arrangement. It sounds as if Ian had laid this one out on an MPC in two hours max and that's exactly what we love about it. Simplicity is king.
Rodamaal – Insomnia (Âme Remix) [Buzzin' Fly]
It's 2006 and Âme have just won the world cup of techno with their Rej EP. Riding their own wave, they quickly turn out a string of iconic remixes for Roy Ayers, Rodamaal, Akabu and Ferrer & Sydenham that stand the test of time to this day. We could have picked any of these four but the Rodamaal remix just stands out a bit more for pure personal taste. Also, it reminds us of how good Ben Watt's Buzzin' Fly label was.
Deep C. & Randall Jones – Darkness (Blakhook Remix) [Blaktrax]
This track from the back catalogue of one of dance music's most underrated artists, our now dear friend Mark "Blakkat" Bell, and his labels Shaboom and Blaktrax was an absolute hidden gem when it was first released back in 2002. Very difficult to get and basically unknown in Germany, it was two mates from school who brought back a 12" copy from their trip to Satellite Records in New York and this remix blew our mind. It's dark, it's trippy and it's irresistably funky – trademark Blakkat sound that still sounds fresh today.
Siobhan Donaghy – Don't Give It Up (Carl Craig Remix) [Parlophone]
A list about favourite remixes would not be complete without a Carl Craig remix. However, we'd like to name this mix for Siobhan Donaughy to highlight the time when Craig was assisted by engineer Collin Dupuis who worked at the Planet E studio in Detroit for a couple of years before moving on to record and mix for artists like St. Vincent or Lana del Rey, winning two Grammys for best Blues and Rock album. The collaboration between the two led to some of the most audiophile club tracks ever created and they continue to sonically stand out from the rest in any club and home listening environment. Other fantastic remixes Carl Craig did with Dupuis include the ones for LCD Soundsystem, Junior Boys, or Faze Action. "Don't Give It Up" is one of the reference tracks we like to use to check out and get used to new speakers and sound systems.
Alice Smith – Love Endeavour (Maurice Fulton Remix) [BBE]
We are big fans of Maurice Fulton (who isn't?) and it wouldn't feel right not to include one of his remixes in this list. His take on Alice Smith's "Love Endeavour" has become a stonecold classic by now and there really isn't much more to say about this one in particular that hasn't been said already. In general, the fascinating thing about any new Fulton remix is that you know you have heard the sounds he uses in a million of his tracks before but he always manages to arrange them around a new song in such a different and creative way that the original really shines in a whole new light. Pure skill and a true remix artist.
Mood II Swing – The Slippery Track (Wink Re-Mix) [Stickman]
Another good example of less being more, this classic Josh Wink remix filters and echoes the hell out of a simple half-bar loop and rolls home with the trophy for best 10 minutes of modulation ever. We've put out two records with our side project Amberoom on Josh's Ovum label recently but we're yet to discover the secret behind iconic remixes like these.
For more info on Clavis check:
https://soundcloud.com/clavisiskey
https://www.facebook.com/clavisiskey/
Tags:
Ame
,
carl craig
,
clavis
,
freerange
,
HOUSE
,
josh wink
,
maurice fulton
,
phonique
,
techno