Colm K – Top 10 Tracks + Q&A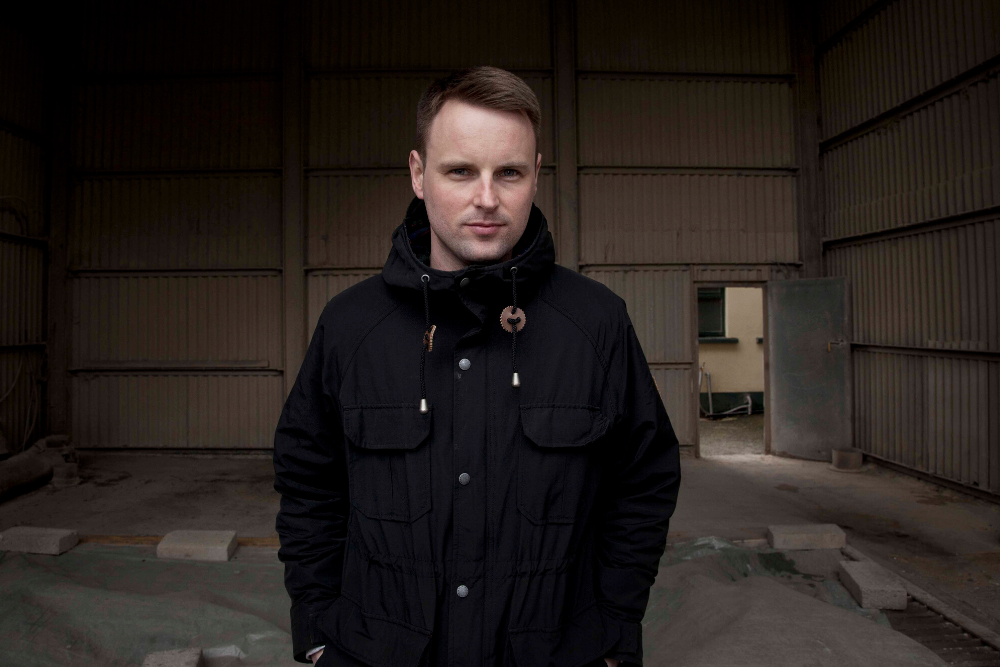 Colm K – Top 10 Tracks + Q&A
Irish Producer Colm K has been building a rock solid career ever since his selection for the Red Bull Music Academy way back in 2003. His production work has been in strong demand with head turning releases for Bastard Jazz, R2, All City Records and Tiffs Joints. As a DJ he has also picked up many plaudits and a strong following courtesy of his residency at Cork's legendary Sunday Times party.
Following up his sold out release for them last year Colm K returns to Tiff's Joints with his KFU EP. Featuring four tracks of top quality deep house, it's a release with future classic written all over it. It's out on the 8th November grab it from Juno: https://www.juno.co.uk/products/colm-k-kfu-rn/752270-01/
To celebrate the release we spoke to Colm K about the EP and he also put together a brilliant Top 10 of tracks that are working for him right now. Check them all out below.
Hi there Colm, thanks for speaking to us today.
If you had to describe your style as a producer what would you say?
I'd have to say somewhere between intermittent and irregular. I think there's some common thread throughout all of the records I've made… and I'd take a guess and say it's more than likely that the music is sampler based. Most of what I do begins with samples of some kind and it grows from there.
How did you get together with the label?

Sean got in touch with me when he worked at Boiler Room regarding a feature for the party I part-run called Sunday Times! (https://boilerroom.tv/residents-hour-colm-k-sunday-times/). From there, we kept the lines of communication open and things grew organically.
Is there a particular label that you follow?
I follow lots of labels, and I couldn't quite put my finger in one.
Tell us where you buy your music from? Is there a particular store you go to?

Second hand stores, online, Spotify, and in some shops here in Cork like Plugd Records and Bunker. Local shops will surprise you the most, just yesterday I popped into a second hand store and heard this amazing Irish folk record from the early 90's. An independent release that I had never heard of. Sadly when I inquired it had just sold for the meager price of one hundred euros 🙁
What's the story on this EP? A slight change in direction given there's consistency across the tempos. It's four dancefloor tracks essentially. Some I had for sometime and others are very recent.
What's up next for Colm K? I've another EP almost finished, so I'm going to work on finishing that and get stuck into the studio again. Aside form that I'll continue with our Sunday Times! parties monthly here in Cork, and some other gigs too.
Create a list 10 tracks that have influenced your music taste and style. I always struggle with definite lists so I'll pick some random recent finds that I'm diggin'.
The Vision – Sharde

I played this a lot this summer. Nu Groove at it's dreamiest…The piano is sublime throughout. Top Notch house for any time of the evening.
Bitty McClean – Walk Away From Love…

Whats not to love about this! Bitty McLean sounds so amazing over this groove.
The Energy Commission – Smile A While

I came across a store in rural Ireland recently that had a lot of Baby Grand records. I got this one and almost a dozen others. Proper disco on a tax scam label from Hollywood. Happy music.
Downtown Loop – Sweet Memory

Deep emotive house music that catches me every time. It's a toss between this and Jumpcutz 5 for a Luxury Service favourite but this one's been getting love recently.
Round Four (ft. Tikiman) – Find A Way

Basic Channel / Main Street – the production values on those records, particularly this one, are incredible. The space in the music, and tightness of the bass! So inspiring.
Bill Evans – Symbiosis 2nd Movement

Sunday morning music. Bill Evans is a genius.
Mim Suleiman – Usiogope

Maurice Fulton is one of the most underrated. You have to watch everything he does because you could miss things. This one came out a few months back and the whole LP is killer, but this one in particular…wow.
Mic Geronimo – Mic Check (Remix)

Mid 90's hip-hop at it's finest. I came across this recently, and it was new to me. Stretch Armstrong on the remix here. So good.
Lady Alma, The Rainmakers, David Harness, Chris Lum & Cecil – Let It Fall (DJ Spinna Remix)

Spinna has always been a huge influence. I really admire and appreciate how he moves between genres. You never know what you're going to get. This remix for Lady Alma / The Rainmakers is really floating my boat lately.
The Necks – Sex

Thinking music. All 55 mins of it. Surely a contender for the longest track of all time?
For more info on Colm K check:
Facebook: https://www.facebook.com/colmkmusicpage
Soundcloud: https://soundcloud.com/colm-k
Tags:
Colm K
,
Tiff's Joints