Dampé – Le Visiteur Featured Artist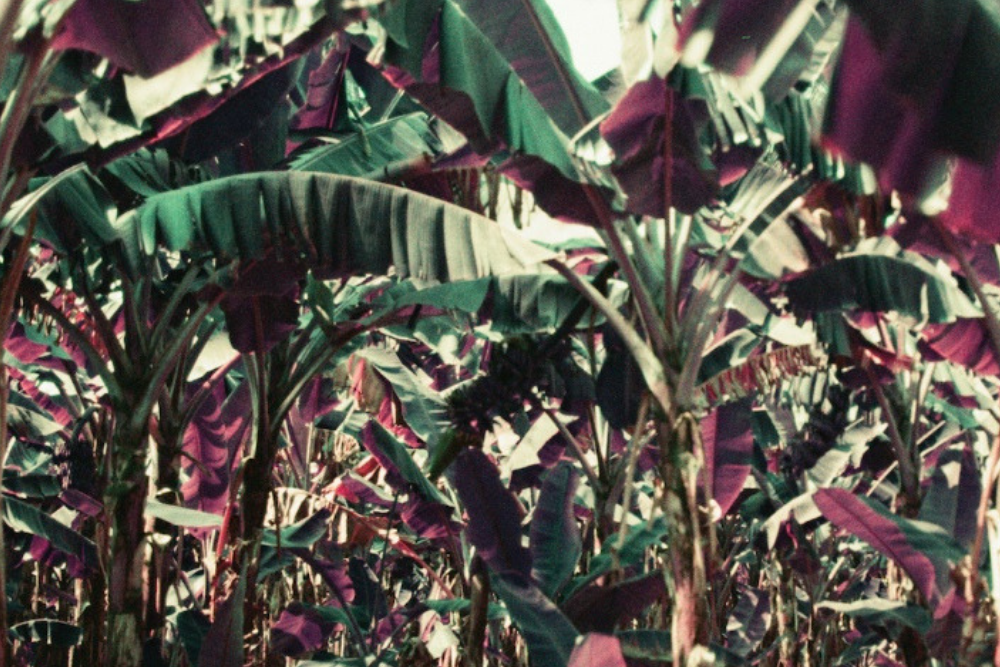 Dampé – Le Visiteur Featured Artist
Hailing from London Dampé is the latest signing to one of our favourite labels Dirt Crew with his brand new EP Peach Shuffle which you can buy from the Dirt Crew Site HERE.
He has been intimately involved with all aspects of the London Club scene for several years from booking club nights to live performances to DJing. A man of many aliases in his latest incarnation as Dampé he has created a superb EP which sits at the cross-sections of multiple genres fusing house, jazz, broken beat, garage and more.
As you would expect from Dirt Crew it's exceedingly cool but still eminently danceable. There is also a stand out remix from the always brilliant Nebraska. We tracked down this mysterious figure to discus his life in London, recording on a boat on the Thames, Dirt Crew and his plans for the future.
Hi there Dampé – Thanks for speaking to us today.
Hey, thanks for inviting me.
You've had many aliases, how would you describe the musical style of Dampé, your latest incarnation, and how does it differ from your previous work under your different aliases?
I've played in bands and worked on different recording and live projects since I was a kid. Some collaborative projects came to an end in 2017 and Dampé has been about working on new music on my own and having the confidence as well as enthusiasm to put out a body of work again.
I'd say this material differs to earlier stuff most clearly in style. It's a sample-heavy dance record that is influenced by the intersection of underground house, jazz, broken and grime scenes happening in south London.
Your debut EP Peach Shuffle is released on Berlin based label Dirt Crew. What qualities does the label have that make you want to work with them?
It's a quality house label and their releases speak for themselves. I don't think anyone would be too offended if I said Peter at DC has broken a few well impressive artists – like Detroit Swindle and Brame & Hamo – whose releases and tour schedules anyone would envy.
Peter has been really supportive and I appreciate him taking a bit of a chance on an unknown. Genuinely really stoked to be part of the family and looking forward to seeing where the relationship goes.
How would you describe your latest EP and can you give us a bit of history about the release?
I have been running warehouse spaces and programming clubs in London for a few years. Working in nightlife, being around such a diverse and healthy scene and generally appreciating the power and importance of club culture and the communities it fosters has a huge impact on my music and outlook.
As I mentioned before, in 2017 saw the end of a project I was playing and I was feeling pretty disenchanted with how my solo releases were going. I took all the kit out of a rehearsal space we had and couldn't be fucked with music for a bit. That lasted a few months until I set up a small studio on the boat. Just Ableton, a 1210 and some cheap Yamaha boards. That was productive, with ideas coming quite quickly – which I find is always a good sign.
I did a session with Simbad (Worldwide FM) who was helpful in giving honest feedback and structure to the tunes.
I put together around ten cohesive tracks and when I sent them out to some labels I got a decent response almost right away. I was at Dekmantel Selectors last year when I got a message from DC pretty much saying, 'we'll put these out'. That was a positive feeling – being on a balcony above sunny Tisno with my friends and a label getting back saying they rated the tunes.
It's been a long wait for the release as the music has been done for a while – so it feels good to have them finally out in the world.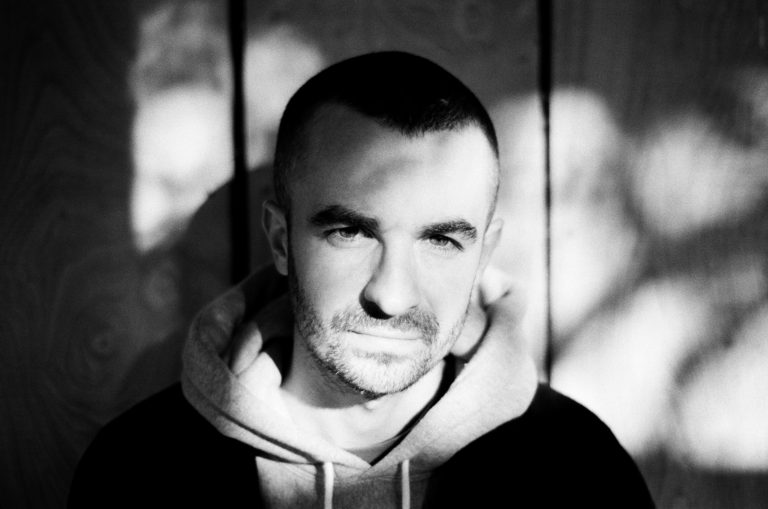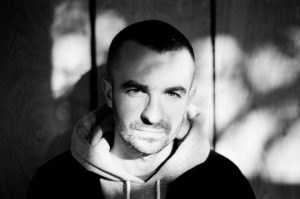 Dampé
This EP was recorded on a boat on the Thames, what did that environment bring to the recordings?
I live on the boat so it's a complete bedroom set up. It's a really special place to live and work when the power, heating or sewage isn't fucked. Hard to say exactly what that brings to the music though. It feels like a creative space with a great community around it, though not an ideal recording or mixing environment, what with other boats and the Thames banging around a noisy steel hull – it seems to be working though.
Please can you describe your production set up for us that you used to create this EP and what was the recording process?
I use Live to sequence and record everything. I work at home on the few bits of hardware I have, and get most of my MIDI down and samples cut there. The Rhythm Section studio is just over the road and they have a cave full of mostly working and almost sync-ed machines and boards that I'm getting to know, slowly. I work out of there most weeks now.
I try not to be a dick about 'all analog everything' but do tend towards hardware these days – for all the regular reasons producers like to espouse. Programming something on a 909 or 727 instantly feels powerful and it's already the sound you're reaching for, without having to piss about with a mouse for ages. The studio has just got a Vermona DRM which is a lot of fun. Whilst I didn't use it for this record, I feel like my next few tunes are going to feature that sound a lot.
Process is a hard one – I haven't found something that delivers quality work with consistency aside from just putting loads of hours in. Leaving the house to make work feels good for my head – but also I try to discourage the idea of barriers or technical fetishisation like 'needing' a studio to make something meaningful.
Please can you give us 3 tracks which you would say have directly influenced your style of production as Dampé.
Steve Spacek – Follow Me
An Eglo classic – really broken, really soulful and really London. The edit K15 plays in the CoOp Boiler Room is great, but the OG is still my favourite.
Mansur Brown: God Willing
There's so much creativity coming out of London's jazz scene right now that its hard to cite just one track as a direct influence. Mansur Brown and the Black Focus label sit near the centre of whats going on. Mansur's whole record slaps but I'm here for God Willing.
Bianca Chandon & Friends: Wine Cooler
Bit of a slept on tune from 2015 New York. Extended Rhodes noodling intro into an undeniable groover.
The Nebraska Remix adds a real dance-floor flare to the title track. Tightening everything up and adding in a monster of a bassline. How do you approach remixes in comparison to original tracks and what do you look for in the perfect remix?
Yeah, I'll have to ask Nebraska wtf he made that bass patch on. It's brutal. I haven't turned in a commissioned remix for anyone yet.
In a 'perfect' remix i'd be looking for something that brings something new to a tune or re-contextualises an idea in a meaningful, useful or interesting way. Most importantly though, it can't feel like a sample-pack-loop-and-a-bigger-name-slapped-on type situation.
Special mentions to: Villalobos' edit of Blood On My Hands, where he turns up the angst and warps it into this twenty minute mediation on sadness and reverb.
The club edit of Make It Up by Tirzah – I think its by Hackman? – surely thats a perfect remix? Takes something that would test even the most discerning of dance floors and turns it into something very playable and very banging.
You have been involved in throwing some great parties since you moved to London. If you were to collate your perfect club night and could get anyone to play which 4 artists would you book and why?
I've programmed clubs but don't claim to be a promoter. Its takes a lot to put together the right line up that compliment each other and then host them in the right space at the right time. So here's a wild, car-crash of a line up that probably wouldn't work but i'd have a great time in the dance.
We'd host it at Barberella's – its a really fun club.
00:00 – 02:00
Peach to open – I have no idea what she'd spin but would set the tone for everyone to play whatever they want.
02:00 – 04:00
Optimo – Maybe a bit bait but i've seen them so many times and each time is fresh and exciting and they play tunes across the board and make connections and tell stories and do all the other things DJs are supposed to.
04:00 – 06:00
Carista – She's everywhere right now and for good reason. She'll pull for anything regardless of the club or crowd and the joy that comes off her sets is unreal.
06:00 – close
Mala – Its Mala. Mala might as well close.
What else can we expect from Dampé in 2019?
Peach Shuffle drops everywhere March 18th. I'm looking at another release before the year is out and I'd like to put together a live show for the project. And to DJ a lot more.
And finally, please can you give us 4 tips for a great day out in London. A place to buy records, a place to eat, a place to drink and a place to dance.
Buy records in Soho. Theres a ton of places to choose from with varying degrees of snobbery and knowledge. Great stores are all across town but I think Soho still feels like a place anything can happen and a good place to bowl about digging.
Eat at Kilikya in St Katherine's Dock. It's an unremarkable Turkish place, pretty cheap but feels fancy all the same – I'm very fond of it.
Drink tins/wine from the bottle next to Shadwell Basin when it's 25 degrees plus and go for a swim.
London has world-class line ups in (almost) world-class clubs every weekend so I guess dance where your favourite deejays are. That said, check out Ormside Projects for an intimate, raw warehouse space.
If you picked up some bits at Phonica, went for a swim at Shadwell with some tins, had some lentil soup at Kilikya and went for a dance at Ormside, you'd be in for a really good day.
For more info on Dampé please check:
Facebook: https://www.facebook.com/Dampelondon/
Soundcloud: https://soundcloud.com/dampedampe
Instagram: https://www.instagram.com/dampegram/
Discogs: https://www.discogs.com/artist/7004648-Dampé
Tags:
Dampé
,
dirt crew
,
London
,
nebraska