The Tromsø Collective: Volume 1 (Paper Recordings) & Five acts from Tromsø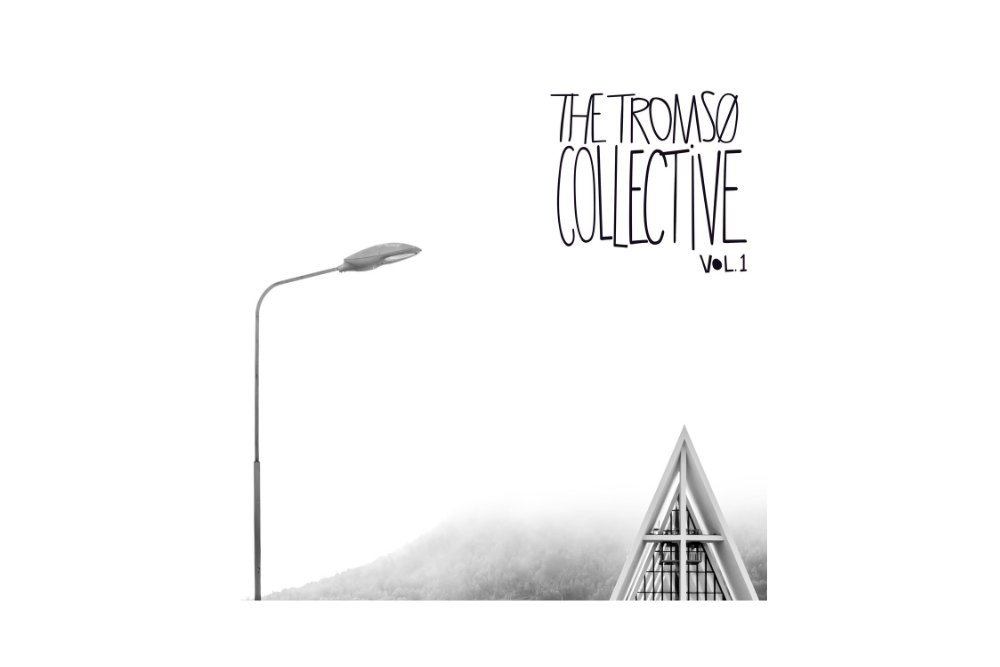 The Tromsø Collective: Volume 1 (Paper Recordings) & Five acts from Tromsø
Celebrating their 25th Birthday this year Paper Recordings continue their long standing love affair with Norway which has seen key releases from Those Norwegians, Proviant Audio, Ralph Myerz and Lindstrøm amongst a long list of stunning Nordic talent. They even made a brilliant documentary about it in 'Northern Disco Lights' which you can check out HERE
Continuing this Norwegian relationship they are releasing a brand new EP this week from The Tromsø Collective. This small town inside the artic circle seems to be brimming with creative talent if this release is anything to go by. Featuring 4 tracks, 2 each from Runther & Third Attempt it's another spectacular release which straddles the thin lines between Nu Disco, Cosmic Disco and House music whilst having a sound which is uniquely Tromsø.
You can buy the release from the Paper Recordings Bandcamp HERE and check out one of the tracks below.
We were intrigued by the Tromsø story so we spoke the the collective and asked them to give us some info on some of the key artists currently residing in Tromsø. Check out the list and some brilliant music below.
Five acts from Tromsø (in no particular order)
1. Charlotte Bendiks
Charlotte has been killing it lately. She played at Dekmantel this summer and is releasing on the Berlin-based Comeme label. Bendiks ran her own club series in Tromsø, shaped the Insomnia Festival and released two records on Mental Overdrive's Love OD label. Check out her Boiler Room set:
2. Mental Overdrive
Mental Overdrive has been in the game since before we were born and is one of the building blocks of the electronica scene in Tromsø. He is still doing exiting stuff and keeps things fresh. We really love his last release "Mbira Kalimba".
3. Kohib
Øivind Sjøvoll has been putting out records for a long time and is now releasing under Kohib (Beatservice / Sprechen / Paper) and High Heeled Giants (Beatservice Records). He has played an important role in the Tromsø underground scene by starting one of the most influencial local clubs in recent times "Cafe Circa". He is a well known face around town and an overall awesome guy.
4. Evver Andersson
Originally from Kjøpsvik, he moved to Tromsø around a year ago and has quickly become a name in the scene. He often played at Circa and Driv, both as a DJ and a producer. He mixes exiting, lush, organic, melodic techno. Elegant sound.
Active with his debut album "Sonorous" which dropped in February on Bodø based label Draug Media.
5. Rune Nygård
A man about town, Rune runs a concept called Houseboden which has had countless successful events over the past few years. Boosting interest in local electronic music, he recently booked Traumer (FR) to play in town which was a really exiting new chapter for Tromsø. Being a busy DJ, he has only recently started putting out music, taking inspiration from the minimal genre.  His debut track on Runthers label «Run the Rave» is coming out in late March.
For more info on Paper Recordings, Runther & Third Attempt check:
Paper Recordings Soundcloud: https://soundcloud.com/paperecordings
Runther Soundcloud: https://soundcloud.com/runther
Third Attempt Soundcloud: https://soundcloud.com/thirdattempt
Tags:
Charlotte Bendiks
,
Evver Andersson
,
Kohib
,
Mental Overdrive
,
paper recordings
,
Rune Nygård
,
The Tromsø Collective