Kraak & Smaak – 6 Tracks Which Influenced Our Career (LV Legends)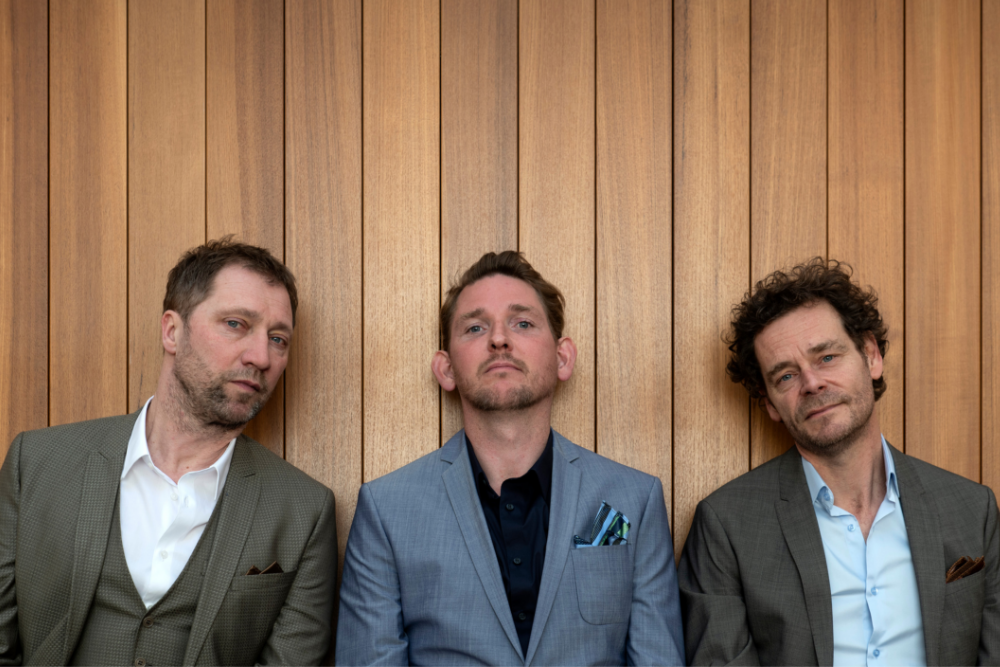 Kraak & Smaak – 6 Tracks Which Influenced Our Career (LV Legends)
Dutch Production team Kraak & Smaak consisting of Oscar de Jong, Mark Kneppers and Wim Plug have been around since the early noughties when they signed to Jalapeno Records in the UK. Their first releases there would see support from Pete Tong and Annie Nightingale leading to airplay and a Radio 1 mix. It was a sign of things to come. Their debut album in 2006 Boogie Angst would see the trio in heavy demand across Europe and as far afield as Australia.
Since these early days Kraak & Smaak have built a mighty reputation as an incredible live act and selectors of the highest quality. Their release schedule from the start has been hectic with 6 artist albums and a steady stream of singles and EP's. They have also remixed the likes of Moby & Jamiroquai amongst a very long list of top class artists.
Always moving forward Kraak & Smaak launched their own label Boogie Angst in 2014 and have since had 30+ releases. You can check our review of their Boogie Angst Vol 2 Album HERE You can also check out our a premier of the Saine remix of E.Live's Got Me Good below and buy the release HERE
What we love about Kraak & Smaak is that musically they are happy to experiment, often touching on many different genres from disco to soul, breaks to house to boogie. They were one of the first acts on our list to speak to for our legends feature so we are very pleased that today they have sent us in 6 brilliant tracks (+a bonus track) which have heavily influenced their musical career. From heavy Acid house from Phuture to a sublime hip hop cut up from Coldcut to classic Garage from MJ Cole. Check them out below.
For more info on Kraak & Smaak Check:
Facebook: https://www.facebook.com/KraakAndSmaak/
Soundcloud: https://soundcloud.com/kraaksmaak
Liasons Dangereuses – Los Ninos del Parque (Roadrunner)
Staple track of new wave, electronic and industrial DJ sets in the dark 80's. A song that was always in the bag when our dj careers began. Raw energy and a drive that always worked. Similar key tracks that night would be DAF's 'Der Mussolini' and Anne Clark's 'our Darkness'. Pretty gloomy actually, ha ha.
Coldcut – Beats + Pieces (Mo Bass mix) / That Greedy Beat (Ahead of our Time)
From '87, this was one of the first records that introduced us to the upcoming hip hop scene: scratching (although very basic) and the use of samples; the latter phenomenon opened up a whole new musical world for us, with never heard before beats, grooves, etc. In one word: wow!
Actually the b side – 'That Greedy Beat' – is a great one too, with a rework of the ska-ish Brentford Allstars' 'Greedy G', another classic. Bought it, I think, together with Public Enemy's 'Rebel Without a Pause' at the time. Not bad either…
Phuture – We are Phuture (TRAX Records)
Acid house mayhem at its best, yet with a great vocal as well. This represents the time when we first started to play house and techno. Due to the fact that many of these underground records only trickled down here in the Netherlands (at least where we lived, ha ha), there were never enough house and acid records around to do a whole evening, so we used to drop a lot of Electronic Body Music in the mix, like Front 242, Nitzer Ebb, Meat Beat Manifesto, etc., as well.
Elastic Reality – Cassa de X (Deep Dish Does X) (TRIBAL America)
Melancholic deep house at its finest. The warm keys chords at the beginning sucked you in right away. From a time (1994) every house record seem to be fresh, new, and moving into new, wholly unimagined before, dance music territories.
The Dust Brothers – Song to the Siren (original mix) (Junior Boy's Own)
The Chemical Brothers @ 1993 when their unstoppable march forward began. Uptempo breakbeat with araw electronic touch – quite new at the time, played all their stuff to bits at the time, and paving the way for the blending of, and building a bridge, between indie / alternative and dance music later on.
MJ Cole – Sincere (MJ's Wild Side mix) (AM:PM)
Hands down classic garage and two step material. Again a 90's (1998) record that signified yet another house sub-genre with its totally own vibe. At the time, two of us were working for the Dutch distributor Rhythm Import (probably best known for their Fresh Fruit imprint), either in one of the shops or delivering the new imports from that day. That was a great way to be the first in line to get your hands on thé records to have that weekend of course. It was very bad for your for wallet though. I think I ran up a tab that cost me months of working for free, ahum.
Tags:
Boogie Angst
,
Jalapeno Records
,
kraak smaak
,
Vhyce