Boogie Angst Edition Two – Various Artists curated by Kraak & Smaak.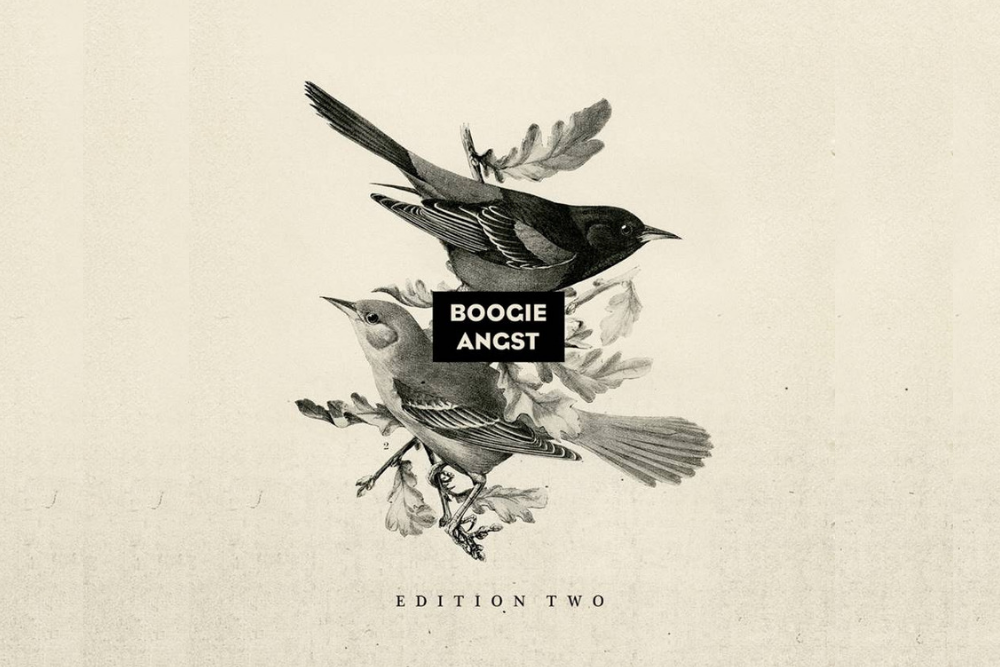 Boogie Angst Edition Two – Various Artists curated by Kraak & Smaak.
Following up their excellent 'Edition One' which dropped way back in January 2017 Boogie Angst have pulled together another rather excellent V/A album in 'Edition Two'.
Released as a 7 track vinyl sampler and also a 16 track digital download you can buy and stream it from a range of retailers HERE
This is a beautifully rounded album packed with warm Nu disco, chilled electronica, house and 80's influenced grooves.
Stand out tracks come from Kraak & Smack who's 'I'll be loving you' combines Marvin gaye-esque beats with warm keys and the brilliant vocal of IVAR, we reviewed it as a single HERE
Patawawa were on fire yet again with the glimmering feel-good Nu Disco of Wires, another track we reviewed as a single HERE
Our premier this week was for E.Live's 'Got Me Good', a brilliantl 80's influenced track which sees fat bass synths link up with funk filled guitar licks and classy vocal cuts to create a beautifully warm party jam.
Feiertag weigh in with two brilliant tracks in 'Bunraku' featuring a sublime vocal from David Harks and 'Love at First Sight' with Esther Veen delivering a heatfelt and quite stunning vocal. A real talent right here!
We also love the chilled groove of Snacks 'Daydream', one of two tracks they have on the album. It's properly chill, a Sunday morning track of the highest order where some superb drum programming gels perfectly with a smooth keys and the earworm vocal.
Luvless also drop a super hypnotic groove of a track in 'Hush' vocal cuts sit atop lush pads and groove inducing percussion. Another artist to keep a close eye out for in 2019.
This album package oozes class merging electronica with live instruments and some truly stand out vocals all the tracks stand up in their own right and could easily all be singles.
Definitely one of the albums of the year for us. Everything music should be in 2018.
Tags:
Boogie Angst
,
HOUSE
,
kraak smaak
,
nu disco