On The Corner – LV Label of the Month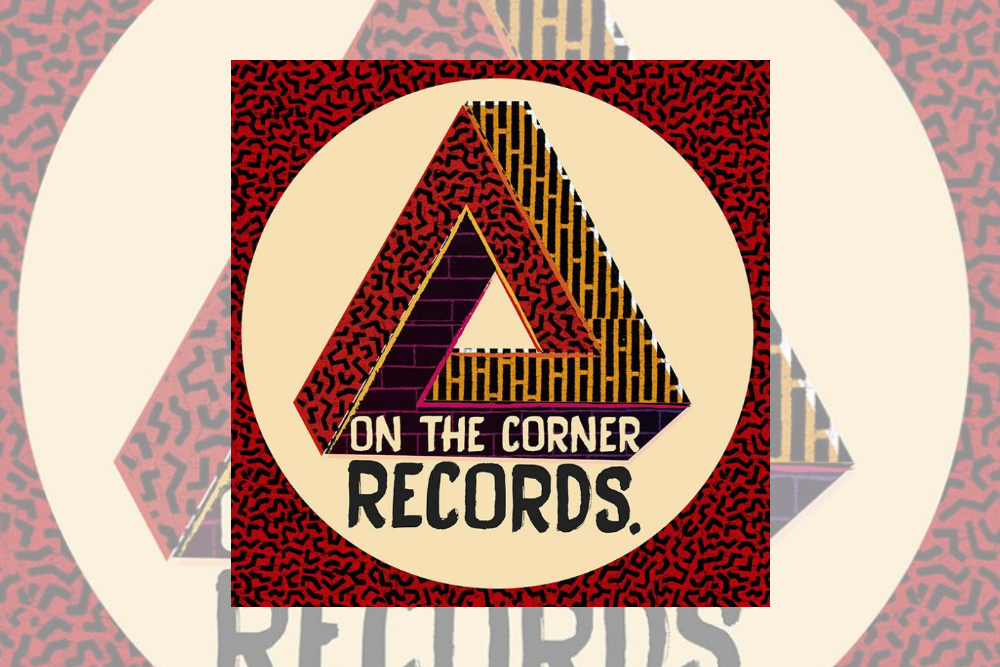 On The Corner – LV Label of the Month
With Pete Buckenham, Label Owner.
We first came across On The Corner recently when we did a review and premier of the incredible Al Zanders remix of Penya's – Tribes from their Super Liminal Remix 12″. It was a startling combination of African percussion, 80's New York Electro and 60's protest song. It still is one of our favourite premiers of 2018.
We had a good look at the label and it was clear from the outset that this is a label with a hugely well rounded musical direction. This year there have also been brilliant releases for Planet Battago, Dengue Dengue, Dengue, Khalab and Collocutor.
It's a label where electronic meets with live instrumentation, where African rhythms take centre stage as 4/4 patterns play off against broken beats and Jazz nous.
We spoke to labels owner, DJ and writer Pete Buckenham to get a proper flavour of what drives the label, tracks which have inspired him and his favourite places to visit in Africa. It's a brilliant article check it below.
Thanks for speaking to us today.
Firstly can you tell us a little about your journey to launching the label back in 2013?
Well it started from a Monday night session in central London where the sounds of Albert Ayler could be played alongside, Theo Parrish and the releases of trailblazing labels like L.I.E.S and Firecracker.
I'd worked in an entirely different sector and had known for a while it wasn't the right fit. I was privileged with being able to take a sabbatical in 2010. Being inspired by jazz drummer Steve Reid's epic journey through West Africa I wanted to join my experiences both in the Sahara and over in East Africa by traversing across the two regions. Basically bar hopping local music scenes along the way.
For our readers who haven't come across On the Corner Records before how would you describe the ethos of the label?
It's good music for a start, inventive, forward thinking new sounds beyond genre that's rooted in music's of Black origin, Jazz, House and polyrhythm's. I'm inspired by DIY sounds and punk or firebrand ethos.
Which 3 tracks that the label has released to date would you say are quintessentially On The Corner Recordings?
Mugwisa International Xylophone Group – Jinja Pearls (Sam Jones Construct)
Collocutor's version of Miles Davis – 'Black Satin'
Tenesha The Wordsmith – Madea/Dangerous Women
Your latest release with Penya is brilliant. How did you first find this artist and are there more releases to come?
Well Magnus the band lead was in Collocutor. We shared a cab ride back from a recording session for 'The Search' and I told him how great his percussive textures were and where I could see them fitting within an electronic context. I came up with his playful production moniker of Magnus P.I. He quickly got to work and whilst developing a cassette he asked if I'd consider managing the afro-Colombian band Penya.
I could see real potential as there was so much talent and from the material already recorded I felt there was one track that could bring out a fresh direction and take them to a unique place sonically. There were some personnel changes, viva joined and a lot of hard work over the last two years has really concreted their reputation.
We're currently working on a little something with the band and Sarathy Korwar and Magnus has an abundance of material and ideas in the locker.
The remix package on the Penya release is top class, all the mixes are great. How do you go about sourcing the artists you want to remix your tracks and is there anyone who you would love to remix a track on your label and why?
Thanks again. I try and get remixers involved that will understand our ambition and sound and then run freely with it. Bringing in a remixer is either because I love their work or it's a first step in working towards bigger collaborations. We're a growing family. Sometime remixers approach me such as Dengue in this case and in others it's from an association the artist has such as between Photay and Magnus. I think that mixture of perspectives works well.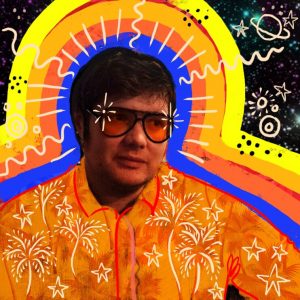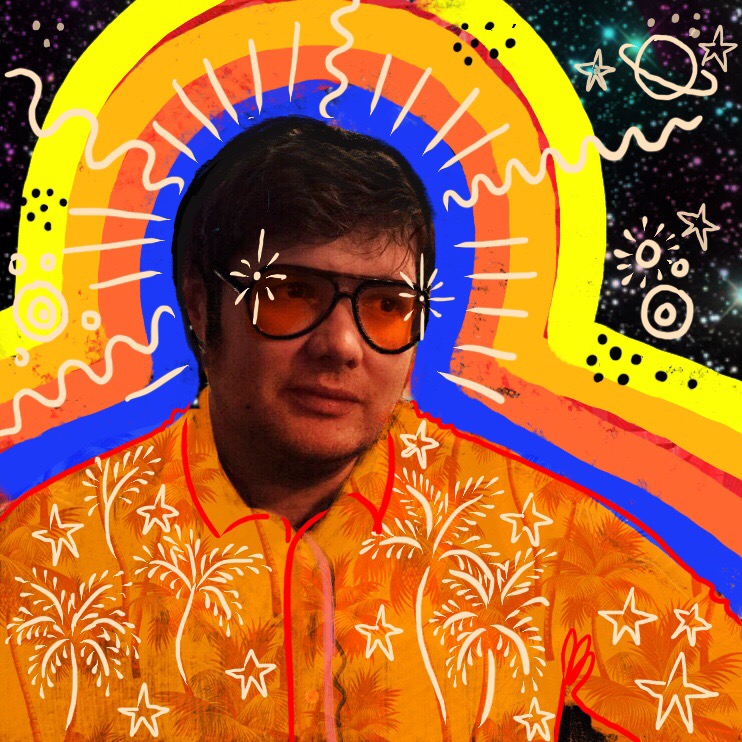 Pete Buckenham
From what you have learned from running a label over the last couple of years what advice would you give to anyone looking to start up their own label.
Be patient with yourself, take time and learn from mistakes. And in that vein, don't take short cuts, collaborate, be resourceful but equally know the long term value of the investment you're making in artists dreams. Building the right support network for the label so it's a team that proactively addresses challenges has been hard won but worth it. Start with something you love and get on with it, find out how to get others ears to it as you go along.
If there was any one artist who you could sign to the label who would it be and why?
I enjoy the A&R process of scouting for and assisting new artist so I generally don't know until I hear them and wouldn't tell you until they're signed up however I'd love to work with Group Doueh, Nonku Phiri, Kate Tempest and Dan Shake. That's four I know!!! They're all brilliant artists and happily working elsewhere as far as I know.
2018 has been a brilliant fourth year for On the Corner. Where do you see the label going over the next couple of years?
Thanks. A lot of work and planning went in to this year's projects and I think we've really nailed a sound that is OntheCorner. Over the next years we're pushing off of the corner and into bigger projects with a broader sound. We'll be popping up at festivals curating stages and parties that will be eclectic and joyful to witness.
Please can you give us Five Tracks which have inspired you personally.
Steve Reid – Daxaar
This represents so much that I love. Steve Reid is a huge inspiration and this work and the accompanying video are a delicious coming together of musicians and producers exploring each others vocabulary and craft
Manu Dibango – Soul Makossa
A bootleg Fela edit first moved me to thinking about taking sounds to a dancefloor back in 99/2000 but it's this track, the optime of bootleg and New York Loft culture that stays in box and works anywhere and everywhere
Miles Davis – Black Satin
About the same time (99/2000) I heard On the Corner and it made more sense than Bitches Brew. I forgot about it until it I re-discovered it about ten years ago and it linked up so many of the sounds I was checking and voilaaa, the concept for a label was seeded.
Theo Parrish – Dan Ryan
Out of the basement of Sounds of The Universe, Neal Birney (Now dub cutting specialist at The Carvery) handed me this belter. It's a been a good crowd if I can get this one in.
Orbital – Kein Trink Wasser
I was 16 when this came out and exploring radio signals that brought the likes of Tresor, Warp, Sabres of Paradise and some pirate jungle and happy hardcore frequencies to me. Superb album and this particular track is exposes some proper emotive IDM deepness.
And finally, please can you give us 4 tips for a great day out where you're based.
Well for the last few weeks I've been on a whistle stop work tour of East Africa and I'll be heading back for parties around New Year too.
A place to buy records (Jimmy's on Kenyatta Market in Nairobi)
A place to eat (305 Karafuu in Dar es Salaam – delicious and pretty well hidden
A place to drink (Seasons Lodge in Zanzibar for their Sunday Sessions by the Indian Ocean, there's a pool, White Sands, cocktails and beats
A place to dance back to Nairobi for Muze, it's just opened but I've a feeling it's going to be the best club on the African Continent.
For more on On The Corner check:
Facebook: https://www.facebook.com/onthecornerrecs/
Soundcloud: https://soundcloud.com/onthecornerrecords
Tags:
Africa
,
On The Corner
,
Penya
,
Pete Buckenham
,
world music