LV Premier – Dave Mathmos – I Betcha! [Too Slow To Disco]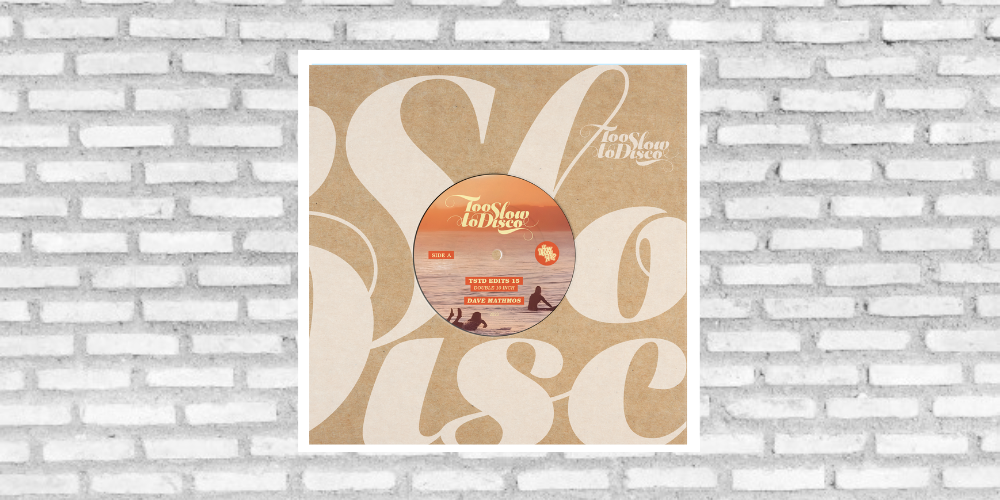 Too Slow To Disco keep the sun soaked disco vibes flowing with a brand new 7 track Double 10″ EP from Australian producer Dave Mathmos. It's also the 15th edition of TSTD Edits, a series which has been packed with quality. Dave has a long history with the label, being behind the first ever TSTD Edits release, and it's the perfect match as he continues to craft sublime Slo-Mo disco moments.
Our premier from the EP today is I Betcha, a ridiculously smooth 70's disco gem. Instantly recognisable, this edit adds extra dancefloor grit to what is already classic jam, revitalising it for the 2023 dancefloor
indeed across this EP Dave takes everything from classic AOR in Encore Une Histoire D'amour to soul infused disco Oh boy! You turn me on and euphoric feel-good disco in Wonderful Feeling and delivers a packed EP where each and every one of the 7 tracks on offer is immediately playable.
Another moment of summer disco bliss from Too Slow To Disco.
Grab the EP here: https://tooslowtodisco.bandcamp.com/album/tstd-edits-15-dave-mathmos-7-track-ep
There is also a release party in store for the EP, this coming Saturday 3.6. at Monarch Berlin with Dave Mathmos & TSTD label don DJ Supermarkt. More info here: https://fb.me/e/JfdE80zj
For more info on Dave Mathmos and Too Slow To Disco please check:
Dave Mathmos Facebook: https://www.facebook.com/DaveMathmos/
Dave Mathmos Soundcloud: https://soundcloud.com/davemathmos
Dave Mathmos Instagram: https://www.instagram.com/davemathmos/
Too Slow To Disco Facebook: https://www.facebook.com/tooslowtodisco
Too Slow To Disco Soundcloud: https://soundcloud.com/tooslowtodisco
Too Slow To Disco Instagram: https://www.instagram.com/djsupermarkt_tooslowtodisco/
Too Slow To Disco Twitter: https://twitter.com/djsupermarkt
Love This? Check out more from Too Slow To Disco HERE
Tags:
Dave Mathmos
,
Too Slow To Disco