David Holmes – Essential Mix Classic 15/06/1997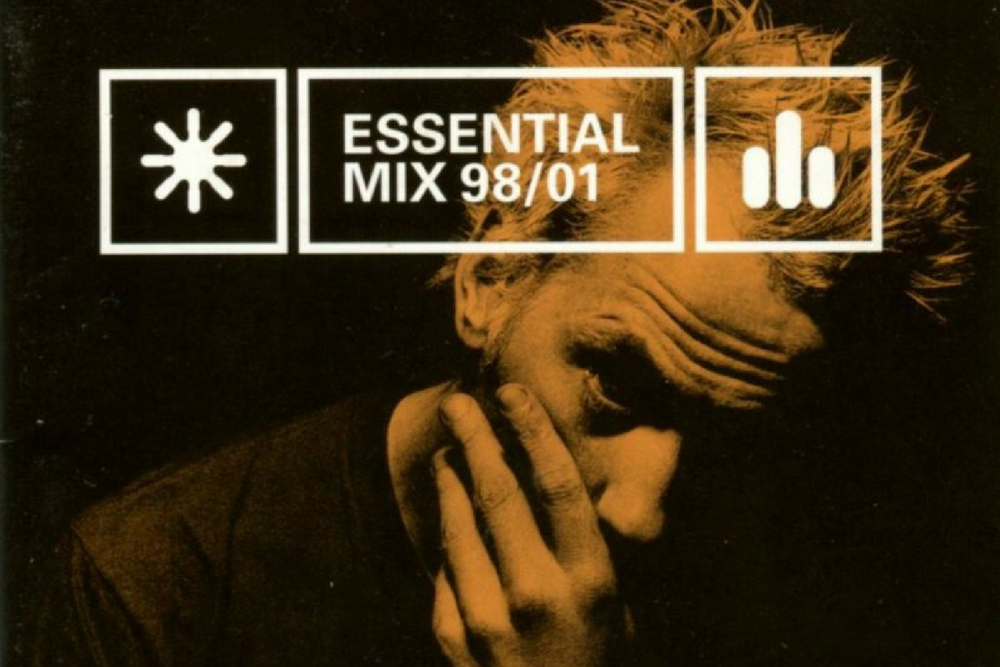 David Holmes Essential Mix Classic 15/06/1997.
David Holmes is a Dj and producer from Belfast. He started Djing at 15 with his first notable hit being the brilliant 1992 track "De Niro" as the Disco Evangelists with Ashley Beedle and Lindsay Edwards. Notable moments in his career include releasing his albums 'This Film's Crap Let's Slash the Seats', in July 1995 and 'Let's Get Killed' in 1997. In 1998 he was commissioned to do the excellent score for Steven Soderbergh's film 'Out of Sight' following this up with the 'Ocean's Eleven' soundtrack. As a remixer he has reworked tracks by artists such as U2, Doves, Manic Street Preachers, Primal Scream, Page and Plant, Saint Etienne and Ice Cube. More recently he has founded 2 film production companies, composed music for iPhone campaigns and continues to produce releasing several more artist albums. He has worked extensively on film and Tv scores including producing scores for '71, Hunger, The Fall, London Spy and Mindhorn.
His 1997 Essential Mix is a truly sublime mix of northern soul, psychedelic funk and hip hop and was voted mix of the year by Muzik magazine. It was also one of a handful of essential mixes ever released as a stand alone CD. One for the music lovers out there. Full track list below
Tracklist
Nancy Wilson – "Ode To Billie Joe" (EMI)
Lou Rawls – "For What Its Worth" (EMI)
Marlona Shaw – "California Soul" (Platinum)
Ike & Tina Turner – "Bold Soul Sister" (Blue Thumb)
J. Brown – "Shhhh (For A Little While)" (King)
The Other Brothers – "Hole In The Wall" (Hodern)
James Brown – "Bogaloo" (Smash)
Trinidad Steel Drummers – "Kissy Strot" (white label)
Serge Gamsbourg – "DJ Melody" (white label)
Prolen Steak Popcord – "I Know" (white label)
Storr & Things – "Sounds Of The City Experience" (white label)
Quincy Jones – "Up Against The Wall" (Universal)
Blackout – "Vess And The Airdales" (BMI)
Johnny Jones & The King Cabvals – "Purple Haze" (BMI)
Robin Orchestra – "Sex Machine" (white label)
Fastcracks, Bugs & Raches – "The Purpose" (white label)
Damn Sam The Miracle Man – "untitled" (white label)
Jimmy Smith – "Rootdown" (Jimmy Co)
Ray Brown – "Coming & Going" (white label)
Billy Paul – "untitled" (East)
Unknown – Light My Fire (white label)
Marlena Shaw – "Woman From Ghetto" (BMI)
Dave Pird – "I Got The Feeling" (white label)
Smokey Joes LA LA – " Goodie From Combo" (Class)
Ray Barretto – "Soul Drummers" (Fania)
Ray Barretto – "Right On" (BMI)
Harley River Drive – "Seeds Of Life" (white label)
Black Rite – "Mondingo" (white label)
Dick Hyman – "Live It Up Turn Loose" (white label)
Amanda Shabkar – "Dancing Drums" (The Gramophone Company Of India)
John Schroder – "Light My Fire" (white label)
Jimmy Hendrix – "Crosstown Traffic" (Polydor)
Like what you hear? To help support LV Online buy us a coffee via Ko-FI. Click HERE
Love this? Check out more Essential Mixes HERE
Tags:
Dj Mix
,
essential mix
,
FUNK
,
soul