Demuir – Le Visiteur Featured Artist & Selector Series Vol. 4 Mix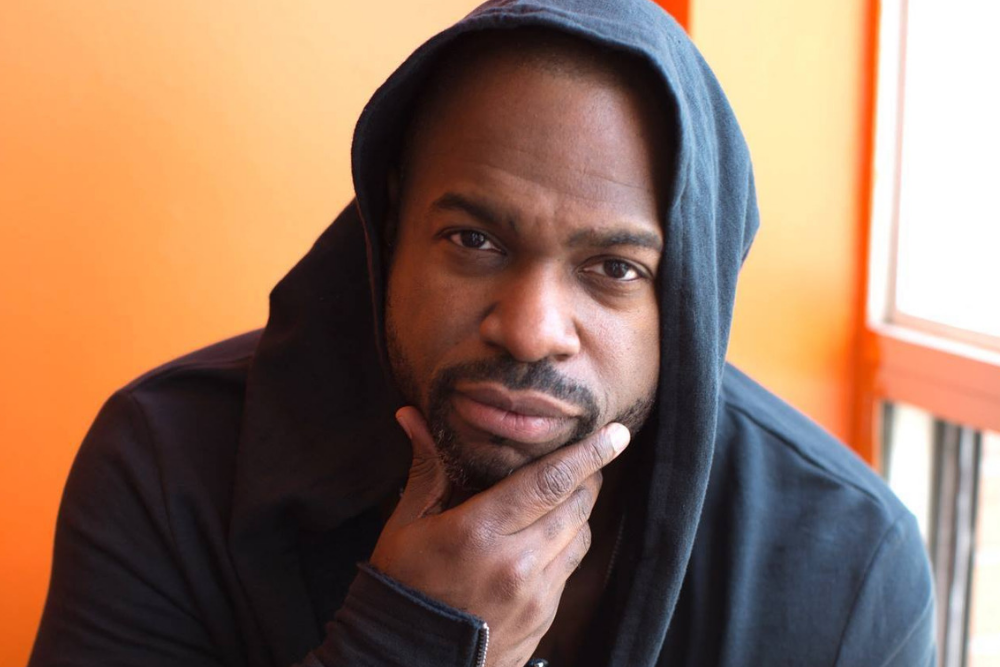 Demuir – Le Visiteur Featured Artist & Selector Series Vol. 4 Mix
Hailing from Toronto, Demuir has become one of the stand-out names on the house scene over the last decade. Heavily influenced by the music emanating from both Detroit and Chicago he fell in love with house music after hearing Derrick May's Strings of Life. It was a love which was further enhanced by seeing the likes of May, Sneak and Mark Farina tear up the decks at legendary Toronto club Industry.
Beginning his own music career at the age of 16 he would work hard to become a multi-instrumentalist. His career would go into overdrive in 2015 and 2016 with a series of hugely well received releases leading him to be Traxsource's No. 1 Jacking house artist both years and Beatport's Featured Hype artist in 2018.
With releases for some of the hottest labels out there including Classic Music Company, Simma Black, Nite Grooves and Magnetic he would soon be rubbing shoulder with the artists who had influenced him at the beginning of his career.
2019 looks like being another key year for the Demuir with releases just out on Robsoul which you can grab HERE and Music for Freaks as well as upcoming releases on Sneak's I'm a House Gangster, Hot Creations and Desolat.
We spoke to Demuir about his career so far, his latest release on Robsoul, his influences, his studio, Toronto and artists to look out for at the moment. He also put together a packed house mix for us, check it out below, turn it up loud and make sure you give it a share on Soundcloud and help spread the love.
Hi there Demuir,
Thanks for speaking to us today.
Certainly, thanks for having me!
For our readers who haven't come across your releases before how would you describe the musical style of Demuir?
I would describe my style as diverse and unbounded with a bias that caters to soul in anything I do.
How would you describe your latest release Disco Aint' Jack which is out now on Robsoul and can you give us a bit of history about the release?
This release is all about pure Chicago / Jackin while giving an explicit snub to those who insist the music is profoundly disco based. No disrespect to disco or disco house for that matter, however Chicago / Jacking House has a distinct sounds with intelligent drum work, swing, and creative soulful samples. As a concession, I gave some obscure Disco'esque flavour in the release to further underscore the point.
A lot of the releases I heard, and categorized as having that Jacking sound we're flat out wrong and many overtly rudimentary with overdone disco samples done over and over again. So all of this influenced me to speak on it through my art.
Please can you give us 3 tracks from your discography which are quintessentially Demuir?
Great question!
Ode To Chicago
I selected this because this is when I felt that what I wanted and intended for my sound was coming together me as planned.
The Day The Moon Collapsed
This was one of the key moments where I felt I nailed the Tech House sound I was going for. I like the quirkiness of the conversation had in these vocals and sounds to compliment.
Drama Untied
I love how people get the message about unity in this one. It stands out for me because people still talk to me about this song and what it means to them. The vocals represent what it means to be in house music and having a Trinidadian background was icing on the cake for me.
You have a classic sound but one which is still very much now, what equipment do you use in your studio to get that brilliant warmth in your tracks and is the one piece of hardwear or plugin that you never fail to use?
Thank you! I work very hard to achieve that sound. There's not one plugin in particular, but the system I used changed greatly when I got on to UAD products. All the instruments in my mix go through analog component of some sort and then hitting a tape simulation on my masterchain. Also, I have been leveraging some outboard gear on the synth / baseline side lately. I just don't feel a plug-in can achieve that depth.
How would you say that your production style has developed since you started out?
Significantly. I use to stay to one genre and got fed up conformity and its' silent rules, which is really just other people's opinions when you think about it.
Once I decided this, my sound grew as I took influences from deep/soulful house (some people call this Afro House now), Chicago /Jackin, Detroit Techno, and Tech House.
I definitely gravitate to a presence of soul and groove. It just has to be there for me. So this means that I don't want anything remotely similar to the EDM garbage that dominated the scene a few years back.
You have built an incredible reputation throughout your career as both and stand out producer and a brilliant DJ. What 3 tips can you give to artists who are starting out on how to create their sound, get their tracks signed and on how to enjoy a long career?
Thank you! I feel that the 2 skills compliment one another. I can say my song arrangement improved much more when I committed increased time to DJ'ing.
The 3 tips I would give are:
1) Your Circus. Your Monkeys. Immerse yourself in what gives you goosebumps and don't look for anyone or anything to determine what that should be for you. This will enable an authenticity in everything you do. This also encourages you not to be so concerned with what others do or say about you. Just look to the people and things you love and admire to be your ongoing source of inspiration.
2) Commit. As much as point 1 has relevance, it's imperative that you commit yourself to the monotony of searching for a particular sound in your synth bank or practicing on the decks (without synch…lol) in a regimented way. It won't feel like work most of the time because you love it, but you will have your days and mastery only covets consistency.
3. Have a signature. Your art means something so deep that it identifies you? Then show me and have patience in your attainment of it. I can't tell you the countless times I've had people tell me when they knew my record was coming into a mix or when they only heard 1 bar of music and knew it was me. Strive for that in your production and your style of DJ'ing while respect both disciplines. There's nothing more boring and predictable in art than sounding like somebody else.
The house scene is at its most buoyant now since it's heyday in the 90's with some incredible artists, events and venues continuing to pop up across the globe. Have you been surprised at just how strong the scene has become again and which artists do you think are pushing it forwards at the moment?
I agree and I'm not surprised at all. After the 90s, many debates in electronic music persisted that it was too easy to put a record out and those great records of yesteryear will never be experienced in the new world.
The only thing that's different is the amount of great music is a bit harder to find, but it's out there and the advancements in technology always suit to benefit all of us. Especially those who commit to innovative and creative records.
I'm impressed with Johan S. , HateLate, and Paco Wegmann. All 3 of these guys keep the music sounding so fresh and respect it's sample heavy roots. Paco has collaborated with a number of respectable artists in such a short time frame and he doesn't have a million dollar studio, he just has the right focus and commitment to pushing the music.
What is your proudest moment in your music career so far?
This is a tough one and I have a couple, but I have to say my most recent came in the form of a note from Derrick May complimenting and supporting my music in his sets.
The other is having achieved signings to Hot Creations, Desolat, Origins, and Heist. All prestigious and influential labels I love and respect.
Please can you give us 3 tracks which you would say have directly influenced your style of production.
Tripmastaz – TomzWork (Carlo Lio Remix)
I love Carlo's approach to music in the way he chops samples and twists vocals. This particular song taught me a lot about how to make a consistent groove driving and fun without it being boring and tired on the ears. Little twists and turns in the vocal or removal of certain instruments make a big difference. Great lessons from this one.
The 2 Bears – Work It Out (DJ Sneak Remix)
This one is all about building a feeling in this rework. Thoroughly enjoyed how Sneak tore this one up by using a few parts from the original and then painting it with his signature style. I actually got Sneak to show me the project in Cubase and just seeing that alone opened up my eyes.
Mr. G – Day After B
I have been a big fan of Mr. G's music since a friend put me on to him back in 2010. Day After B stands out to me because he effectively demonstrated how a vocal sample can be rhythmic and act as the centerpiece of the entire track. This track pointed out that skillfully crafted chords can create depth and groove. I love playing this tune in a warehouse setting or in a closing set. Pure genius and sophistication here.
Ruby Velle & The Soulphonics – Feet On The Ground (Derrick Carter BHQ VooDoo Remix)
At first listen, the placement and content of the vocals are stands out here, but the distorted sub bass is what did it for me. I use this approach for various remixes and original tracks. A good example of this is my remix of Pay Day's Dissolving on Music For Freaks.
What upcoming DJ gigs do you have that you are really looking forward to?
As of this writing, I'm looking forward to a 3 city tour in Australia along with an exciting booking with Nathan Barato back home in Toronto at Coda in September.
When you are djing what is your 'if all else fails track'?
Ralphi Rosario With Linda Clifford – Wanna Give It Up (Lego's Dub)
Deep soulful and driving groove. It commands people to dance. Linda's vocal on this is next level.
What else can we expect from Demuir in 2019?
You can expect the diversity to continue. From tech and funky sounds on Desolat and Origins to a richly musical house sound on Detroit Swindle's Heist label without losing that raw edge I like.
And finally, please can you give us 4 tips for a great day out in Toronto. A place to buy records, a place to eat, a place to drink and a place to dance?
Record Digging – Cosmos Records – Rare groove, Jazz, and Brazilian.
Stone oven pizza – Mercanti
Barchef – Drinks. Next level mixologists.
Coda – Dancing
For more info please check:
Facebook: https://www.facebook.com/DemuirBeats/
Soundcloud: https://soundcloud.com/djdemuir
Twitter: https://twitter.com/djdemuir
Instagram: https://instagram.com/Demuir