Midnight Riot Presents Disco Made Me Do It 6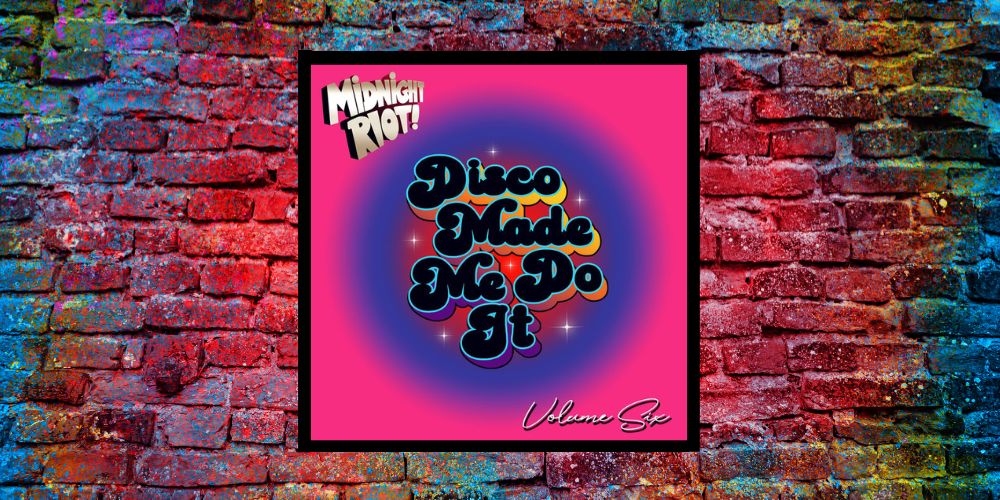 Midnight Riot's Disco Made Me Do It series has become a particular highlight of their annual release schedule tying up many of their hottest disco edged releases from the previous year with a selection of hot-off-the-press exclusives.
Volume 6 in the series has just landed as a Traxsource exclusive and keeps that ridiculously hot top of the line disco goodness run going for another year.
For a label which prides itself on consistently delivering some of the funkiest feel-good disco house to be found anywhere on the planet they have delivered another stand out collection of tracks. From sublime reworks such as Yam Who?, Jaegerossa and Suki Soul's Wear it out, through The Sense of Sound Singer's immense Spread Love and DJ Mark Brickman's The Ghetto though funky workouts including Adam Nova' string laden Hot and Jaegerossa's joyous It's The Same it's an album not lacking in dancefloor bliss.
As you would expect there are also some seriously tasty remixes with Bridee stepping up on Jetboot Jack and Kathy Brown's Thief In The Night, Yam Who delivering a funky floor shaking bassline on Love Is a Bassline and Caron Wheelers Keep on Shining and Theon Bower keeping things Northern on Sound Experience's Got to keep on the move.
Equally it's an album which shows the depth of modern disco with Even Funkier's acid tinged Don't Go Nowhere, Luca V1's Balearic groover Take Me On and Natasha Kitty Katt getting spacey on her psychedelic chant infused take on Walterino & Da Luka's Discovamp which wouldn't sound out of place on your favourite Sci Fi film.
Disco Made Me Do It always hits the spot and volume 6 delivers on all fronts yet again. All there is to do now is set the alarm clock for volume 7.
You can check it out here: https://www.traxsource.com/title/1965637/disco-made-me-do-it-vol-6
For more info on Midnight Riot please check:
Midnight Riot Facebook: https://www.facebook.com/MidnightRiotRecords/
Midnight Riot Soundcloud: https://soundcloud.com/midnight-riot-records
Midnight Riot Instagram: https://www.instagram.com/midnightriotrecords/
Midnight Riot Twitter: https://twitter.com/MidnightRiotRec
Love this? Check out more from Midnight Riot HERE
Tags:
Midnight Riot