DJ Aakmael – LV Online Featured Artist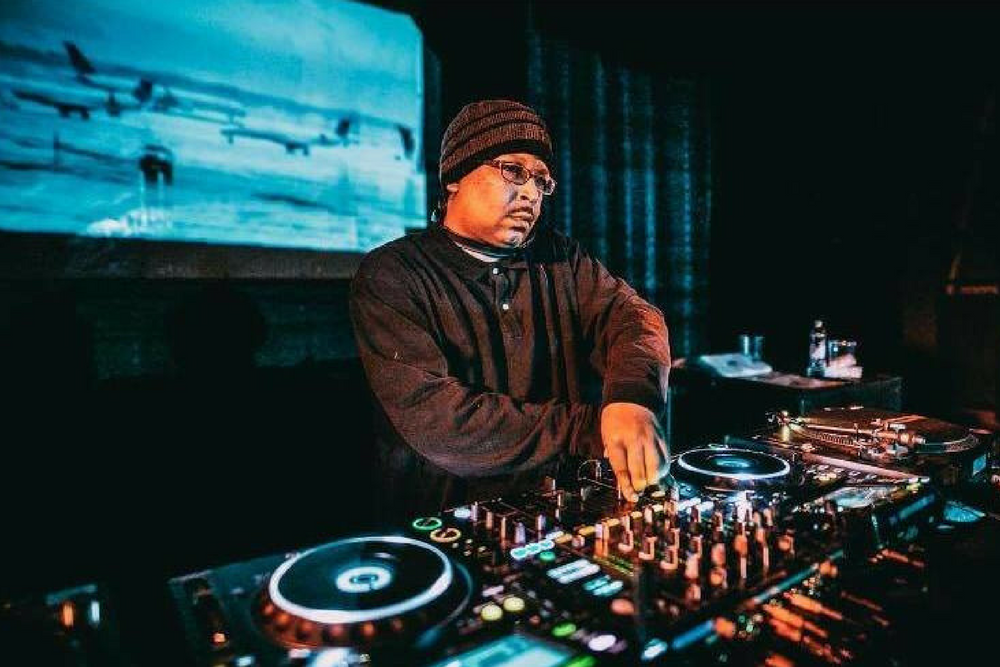 DJ Aakmael – LV Online Featured Artist
Based in Richmond, United States DJ Aakmael is easily one of the most consistent Deep house producers on the scene. His releases have graced the likes of Scissor & Thread, Freerange, Monologues and Axe on Wax and since releasing his first EP back in 2004 on Bumpin' City Records he has released a steady stream of superb music. From deep smooth vocal cuts to hard hitting club ready instrumentals Aakmael's music screams quality.
Ahead of his latest release 'Dees Beats EP' on Sheffields ace Dogmatik label we caught up with Aakmael for a chat about his production gear, the global deep house scene and his favourite releases.
Check out the Le Visiteur Premier of Aakmael's 'School Old' while you are reading the feature.

Hi there Aakmael, thanks for speaking to us today.
Please can you tell us a little about your journey to becoming a producer.
Through the years I've always been into records, keyboards and drum machines. My first being a small Casio, then to a Yamaha, then a Juno 1 with a Roland R6 and Alesis sequencer and lastly MPC 200XL and Korg Triton. I always produced hip hop and house tracks just for my own entertainment, but started getting serious with it around the year 2001-ish. Since then, I've steadily been doing Deep House and Hip Hop/RnB tracks.
Who were the key artists who made you want to get into production?
Mainly The Art of Noise, Mantronik, various other hip hop and house producers around the 80's to the 90's.
You have been releasing music since 2004, if you had to pick just one highlight from all your releases what would it be and why?
I would have to say the Jus Tracks EP on Unxpozd. That record is one of my main personal fav's (of many), because of all the jazz elements and deepness. The tunes all told their own stories, like music is supposed to do. Not too complicated, just straightforward tracks. I thought it was a perfect record – still do!
In the last 14 years since you started releasing music technology has changed dramatically. How has your studio setup changed over the years, what do you currently produce on and what's your favourite piece of studio gear. (a photo of the studio if possible would be great here). Check the press kit John there's some pics there SA.
Yes, technology is always updating. So I got rid of my MPC and grabbed a NI Maschine, also an big Pro Tools user. My favourite piece of studio gear for the moment is the Maschine. I love the feel and the workflow for when I do pre-production.
Please can you give us 5 tracks which are perfect examples of what Deep House means to you.
Here are a few things from back in the days 🙂





How has the Deep house scene changed in the US over the last decade and where do you see it going in the next couple of years?
I think the Deep House Scene has gotten more diverse over the years, and I see the diversity going even further. This is a good/bad situation I think. Since Deep House IS so diverse nowadays, I think it makes it much more difficult to categorize music via online stores/shops. We have too many of them (stores) adding new "Deep House" music, and it should clearly belong in another "House" music category. People are calling any and everything Deep now, but not all of is what I would consider true Deep House music.
You have been behind a Deep House radio show for nearly 20 years now, please can you tell us about the show, what music you spun and where we can find it.
Well, the radio show started from around 1989, 1990ish and went strong for years until sometime 2009. The weekly show consisted of nothing but underground house music, with occasional disco at times. On yearly anniversaries I'd even play hip hop mixes that I used to record lol. But it was primarily focused on underground house music, and when the station went online back in the early 2000's it really helped the show grow. People may not remember this, but back then I had a website called Housejunkie.net. I would stream my show live via my site, and also featured mixes from dj's all over the world that mailed in cd's to be featured. I'm considering starting a podcast now, because I really miss doing the radio show – stay tuned for details ;).
How would you describe your latest EP on Dogmatic?
Deep and Nostalgic 🙂

Which new artists do you think are keeping the deep house flame burning brightest?
Me! LOL. No, way too many to try and name. There's lots of great Deep House music out here!
What advice would you offer to up-and-coming producers who are looking to make a career in the deep house world.
Advice would first be to learn your craft, find your path/style and stay true to yourself, stay away from fads.
When it comes to recording, save-it-or-lose-it.
Practice, practice, practice.
Understand that ya can't please everybody, there WILL be people who may not be ready for your sound 🙂
Please give us 3 places in Richmond to visit, one to drink, one to eat and one for dancing.
For cocktails, we have many places but specifically Jackson's Beer Garden & Smokehouse https://www.facebook.com/jbgsrva/
 For wine Cooper's Hawk. https://www.facebook.com/Coopers-Hawk-Winery-Restaurant-1387131154941328/
For eating, The Veil. https://www.facebook.com/theveilbrewing/
For dancing Kabana Rooftop 🙂 https://www.facebook.com/kabanarooftop/
For more info on Aakmael & Dogmatik
http://www.facebook.com/djaakmael/
http://www.soundcloud.com/dj-aakmael/sets/mixxes
https://www.facebook.com/DogmatikRecords
Tags:
Aakmael
,
Deep House
,
dogmatik