James Perri – LV Online Featured Artist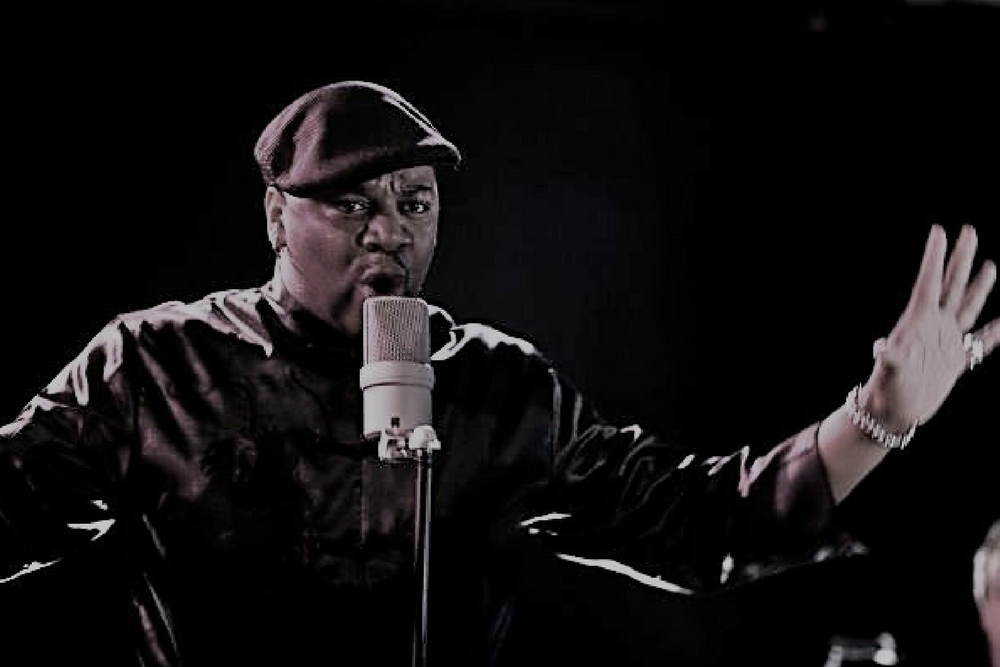 James Perri – LV Online Featured Artist
Raised in Chicago, music flows through James Perri's blood. Growing up he sung in gospel choirs before he became a leading figure in the early Chicago house scene. His first record was 'Libra Libra' on 'Chicago Connection' and his production work on the brilliant Jeanette Thomas 'Shake Your Body' under his Jimi Polo alias saw it become a Chicago/NYC cult classic. Shortly after this hit he moved to the UK where he met up and coming producer Adamski with whom he shared a flat and worked on key UK house release Free Yourself/Better Days. Perri's stellar keyboard talent was soon spotted by Soul II Soul legends Nellee Hooper & Jazzie B with whom he worked for 2 years during which time they picked up a grammy.
James Perri now lives in Zagreb where he has hooked up with the excellent Imogen Recordings to release his Moods EP. The EP features 3 tracks recorded in the mid 90's when 'Jimi Polo' was a super hot session player in high demand with a procession of chart bound artists. The EP features 3 superb tracks inclduing The 70's theme, a stunning track which sounds like a lost blaxploitation soundtrack, you can check the Le Visiteur premier below. It's backed up by the ace original version of Express Yourself and super smooth 'Brother Beware' which features Soul II Soul's Lamya on vocals.
Hi James, thanks for talking to us today and congratulations on your upcoming EP, it's a superb release and one which musically is perfect for 2018. For us it's a perfect time to introduce a little bit of Soul back into the musical spectrum.
The release is 20 years in the making as it was recorded mostly in the 90's. How come it's only seeing the light of day now?
I just felt that the time was right and much of this music had never been heard before.
You were involved in the boom of house in both the US and UK in the late 80's and early 90's what were your favourite clubnights on both sides of the Atlantic and why?
The Music Box – Chicago. – The Music Box was very special the crowd atmosphere was good . 
Early Ministry of Sound – 90s London – Early Ministry had the sound system and integrity like we had in New York
The Peter Pan – Italy – The Peter Pan because it was just such a beautiful place to be in 
On all your travels if you had to pick one DJ who really inspired you musically who would it be and why?
Frankie Knuckles.  He was a big brother and a great friend to talk to about music and life.
Which musical achievement are you most proud of in your career so far?
Pretty much all of it.  That is really the truth . I have evolved and I am really proud of all I have done. I have no regrets it's like boy growing into a man indeed when I look back at it all. Truth be told. 
What was it like sharing a flat with Adamski in London at such a key moment for electronic music in the UK and most importantly who did the washing up?
I have my own room so was always very clean and tidy I kept my kitchen very clean
Adam it was a different story
Haha !!
The moods EP is musically quite varied as has been your output including house, soul & funk. What 5 tracks have most influenced you over the years?
Crydajam – If u give me the love I want

Crydajam – Crydajam

Kendrick Lamar – We gonna be all right

Prince – Controversy

Isley Brothers – Caravan of love

In the past you have worked with some incredible artists including Guyman of 'Daft Punk' & 'Masters At Work's Kenny 'Dope' Gonzalez. If there was any one artist you could work with today, who would it be and why?
Kendrick Lamar. He saying something and it is affecting people
You are now based in Zagreb, what's it like working with Ilija Rudman & Antonio Zuza at Imogen?
Me and the guys we got a good understanding we like good music we like to sit back and talk about vibes past and future.
James Perri & Kerri Chandler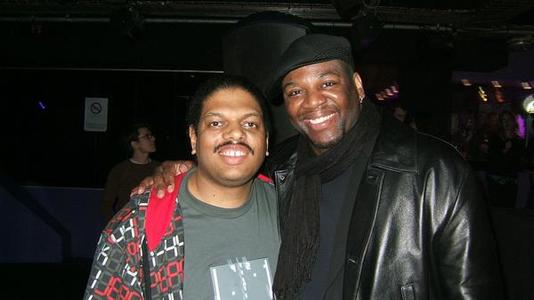 Now you have such a brilliant new release ready to go what are your plans for the rest of 2018 as we'd love to hear (lots) more music from you and are there any live gigs in the pipeline?
There will be more music coming later this year that has never been released, I'm quite excited about that.
Live gigs we are working on that, watch this space.
Please can you both give us 3 places to visit on a perfect night out in Zagreb, one to eat, one to drink and one to dance?
To Eat – The Baltazar – https://www.facebook.com/restoranbaltazar/
To Drink – Johan Frank – https://www.facebook.com/johannfranck.zg/
The Katran club – https://www.facebook.com/MUSEUM.Katran/
Thanks James for speaking to us today and best of luck with the release.
James Perri ( aka ) Jimi Polo Presents Vagabond Music.
For more info on the Moods EP:
http://www.imogenrecordings.com/
http://www.facebook.com/imogenrecordings/
http://www.soundcloud.com/imogen-recordings
Tags:
FUNK
,
HOUSE
,
Ilija Rudman
,
imogen recordings
,
james perri
,
soul
,
soul II soul