DJ Meme – 10 Tracks Which Massively Influenced My Career (LV Legends)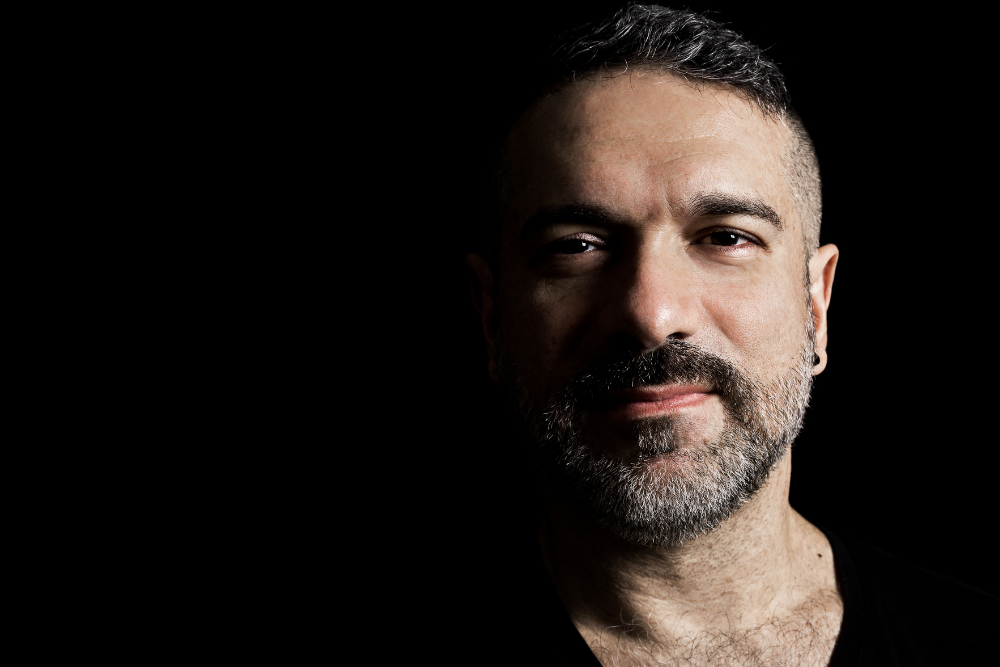 DJ Meme – 10 Tracks Which Massively Influenced My Career (LV Legends)
Hailing from Rio De Janeiro in Brazil DJ Meme has been one of the go to names for soulful and disco influenced house music for the last 3 decades. He is a hugely respected producer and remixer working with the likes of Mariah Carey, Shakira and Frankie Knuckles along the way. To date he has received 23 Gold Records, 15 Platinum Records, 3 Diamond Records and multiple awards.
Since day one his own productions have been the staple of DJ's across the globe with releases on Soulfuric, MoreHouse, Defected, Purple Music, Salsoul, Nervous, Big love, MN2S, & Z Records amongst a long list of top class labels. His tracks regularly hit the heights of the download charts and pick up huge radio play and club support.
As a DJ he regularly tours the globe and shows absolutely no sign of slowing down. His latest release see's him take on Gino Soccio's incredible track Dancer a disco staple thanks to it's driving bassline and futuristic production.
Drafting in vocalist Gabriela Riley he has created a monstrous 2019 club track which will be receiving heavy rotation across the globe in the coming months. You can check out the LV premier of the Disco dub of Dancer below.
DJ Meme 'Dancer' Ft. Gabriela Riley is out now on Memix Recordings. Grab it from HERE
We spoke to DJ Meme about the tracks which have helped shape his career and musical tastes. It's a brilliant list packed full of delicious disco. Check it below!
DJ Meme – 10 Tracks Which Massively Influenced My Career
1 – The Salsoul Orchestra ft. Loleatta Holloway – Runaway
I still have chills with the intro drumroll. This is my favorite song of all time and the best arrangement ever created by Mr. Vincent Montana Jr. Can't beat that.
2 – Donna Summer – MacArthur Park
Donna Summer in her full potential here, putting all the vocal strength and heart on this interpretation of a classic. Here you can check my own respectful remix to the original.
3 – The Salsoul Orchestra – Salsoul Hustle
I don't see how a track can be more Disco than this. This is just an example of how Disco was full of melodies and harmonies, not to mention that this track is full of great parts for sampling (Ooops!), but don't forget to ask for permission.
4 – Crown Heights Affair – Dancin'
The wah-wah guitar here plays the same role of Isaac Hayes Shaft's guitar, driving the groove all along the track. It has a distinct sound of everything that was being released at that time, and no doubt it also defined the sound of the band for years.
5 – The Trammps – The Night The Lights Went Out
The perfect arrangement to pair with the lyrics about the day NYC went totally dark. I can even feel like I'm there. When I was 12 years old, I used to hear this song from top to bottom with my headphones, just to understand how the whole arrangement was created, without even knowing what the word arrangement meant. This track was like a music class for me.
6 – The Bee Gees – Night Fever
This song touches me really deeply. To a boy from Brazil who lived far away from the center of Disco, the arrival of the movie Saturday Night Fever came to confirm that being a DJ was an option to my love for the music. I confess that in 1977 I used to go to the cinema to see that movie 1 hour before heading to the club, just to see the Night Fever choreography scene with John Travolta and his crew once again, and then memorise the dance steps. Here you can hear the song at its best, a recent and respectful mixdown made for the digital release by the grammy winner engineer Serban Ghenea. You'll hear music details the original mix couldn't reach at that time. If you know the track well and never heard this, get your headphones and sit tight !
Oh, and I also added the Night fever dance scene…of course.
Music:

Dance scene:

7 – Cerrone – Cerrone's Paradise
A full Disco-orchestral suite with more than 16 mins (Full A side of the vinyl). Another masterclass on arrangements that helped me to understand how Disco was being made. One of those I used to hear always with my headphones.
8 – The O'Jays – I love Music
Needless to say that this is the classic of the classics. Any original Disco DJ knows and loves this track cause it was all over the place. The long version done by Tom Moulton for the album "Philadelphia Classics" defined an era. The intro has the most sampled disco congas loop ever (I've done it myself a couple of times).
9 – Earth, Wind & Fire – Boogie Wonderland
When Disco was on top of the game, my favorite R&B and funk band of all time was forced to take the risk and do something about it, and…oh what a track !!! It sounds very EWF but at the same time fitted perfectly to the disco floors. A landmark on their sound.
10 – The Originals – Down To Love Town
The Motown sound going Disco. It still brings me memories of the 1st Disco matinee I was allowed to enter in 1977. I still can smell the scent of the smoke machine and the soap bubbles on the floor, not to mention the hot dog and soda free with the ticket. 😉
For more info on DJ Meme check
Facebook: https://www.facebook.com/DJ.Meme/
Soundcloud: https://soundcloud.com/dj-meme
Tags:
Cerrone
,
Crown Heights Affair
,
DJ Meme
,
donna summer
,
Legends
,
loleatta holloway
,
salsoul orchestra
,
The Bee Gees
,
The O'Jays
,
The Originals
,
The Trammps