Africa Seven – Le Visiteur Label of The Month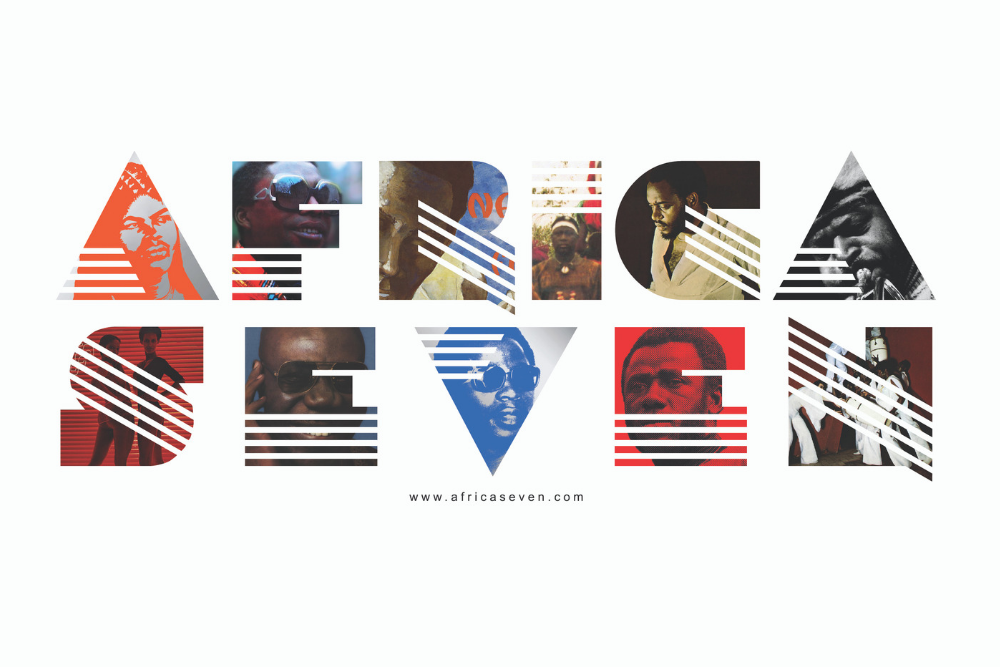 Africa Seven – Le Visiteur Label of The Month
Based between Paris and London Africa Seven launched in 2015 with a solid mission statement to re-issue hard to find records with an African connection. It's a mission statement that they have been true to with superb releases from Ekambi Brilliant, Bunzu Soundz, Manu Dibango, Tala A.M. as well as their superb Africa Airways compilations bringing together African Disco, Afro-Psych and funk.
Recent releases on their A7 Edits label have seen huge remixes and edits from LV Blog favourite Stefano Ritteri and Scottish legend JD Twitch.
With the Twitch edits of Tala AM dropping on 3rd May we thought this was the perfect time to have a quick chat to the Rich and Tom at the label.
Hi there Rich & Tom,
Thanks for speaking to us today.
Please can you tell us a little about your journey to launching the label back in 2015?
Initially we started out digitizing a large African catalogue, but soon after these amazing sounds of Africa started blasting out of the speakers we knew we had to do something with these long lost recordings.  At first we didn't really know what to do with them, full re-issues / singles / compilations / etc but decided to test the waters with a compilation – and that started the "Africa Airways" journey.  The support we received for the first "Africa Airways" was phenomenal, totally unexpected and really pleasing to see these great songs finding a new audience.  Lauren Lavern at BBC 6 Music made it "Compilation Of The Week" on her breakfast show, which was amazing and really helped to spread the word to a wider audience.  From that point on we've seen the audience grow and grow, and launched a couple of sister labels,  "World Seven" & the new "A7 Edits" label.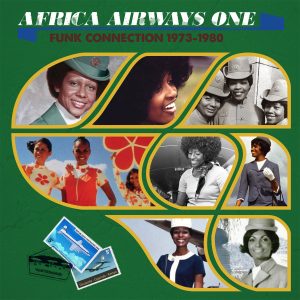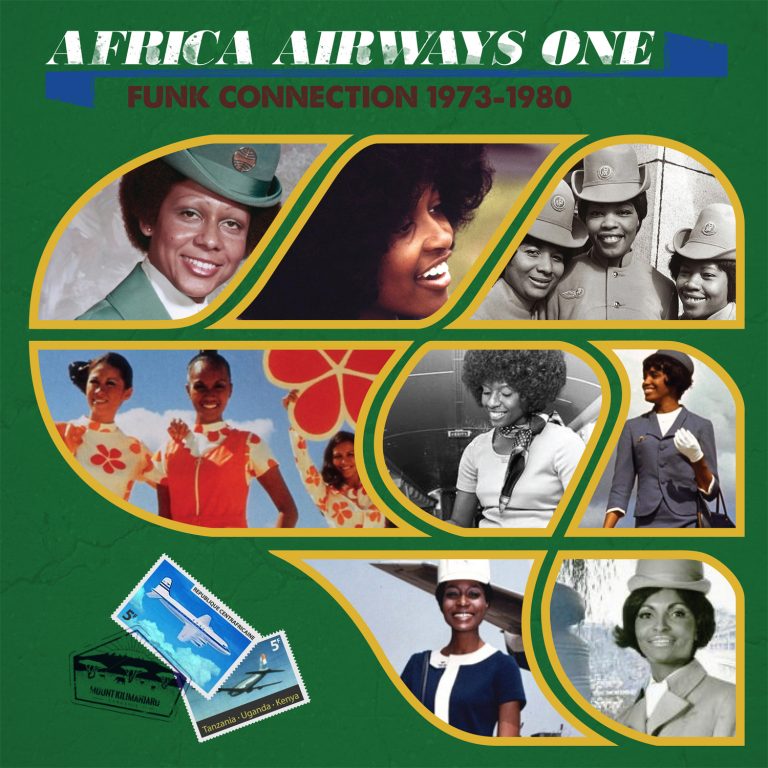 For our readers who don't know Africa Seven how would you describe the ethos of the label?
Is it cool? Is it African?… as simple as that!
Which 5 tracks that the label has released to date would you say are quintessentially Africa Seven?
Ekambi Brillant – Africa Africa
Our mantra track if you like.  This was the opening track on "Africa Airways One" and will always be a firm label favourite.
Pasteur Lappe – Na Real Sekele Fo' Ya
What's not to love about this, totally Africa Seven vibes… It's cool and it's African.
M'Bamina – Tchiayala
A pure and fresh blend of R&B, Rumba, Afro-Cuban, Funk and traditional African.
Letta Mbulu – Kilimandjaro Take Us Higher
Taken from the "Mothers Garden – The Funky Sounds Of Female Africa 1975 – 1984" album, Letta is an absolute legend and this track is something that definitely gets the head bobbing & the legs moving.
Eko – Ndolo Embe Mulema
Eko Roosevelt is one of those guys you can just look at and know it's going to be a belter of a track, this one is cool, African and super funky.
Your last couple of EP's have had superb remixes from Stefano Rittero and JD Twitch, how do you go about sourcing the artists you would like to remix for your label and is there anyone you would love to remix a track and why?
Sourcing artists so far has been through a combination of reaching out to friends like Stefano and guys like JD Twitch who we have admired doing these type of things very well for quite some time. With this we are looking for people who are able to add a little more of their own flavour to the edit, some new instrumentation for example and I think both of these first releases demonstrate this perfectly. We have been lucky to get everyone we have wanted to remix our tracks so far and we want to continue to present some very established artists alongside some more up-and-coming guys who really know their stuff, you'll have to keep watching to find out who's next.
Which track to date was the most challenging to sign and why?
None of them are that simple, tracking down artists from the 1970s in a foreign country can be particularly challenging. Especially as most of them are really suspicious of the music industry after being burned in the past. We've had some interesting conversations with artists about past experiences!  I think when we launched Africa Seven we really didn't have the greatest reach and the early days where definitely more challenging than they are now.  Jo Bisso was particularly difficult to track down, we ended up finding his mother after somebody tagged Jo in a Facebook post… then we began a really drawn out process of communicating via her until Jo was happy to speak to us directly.  He's cool now, but the initial contact was very tentative.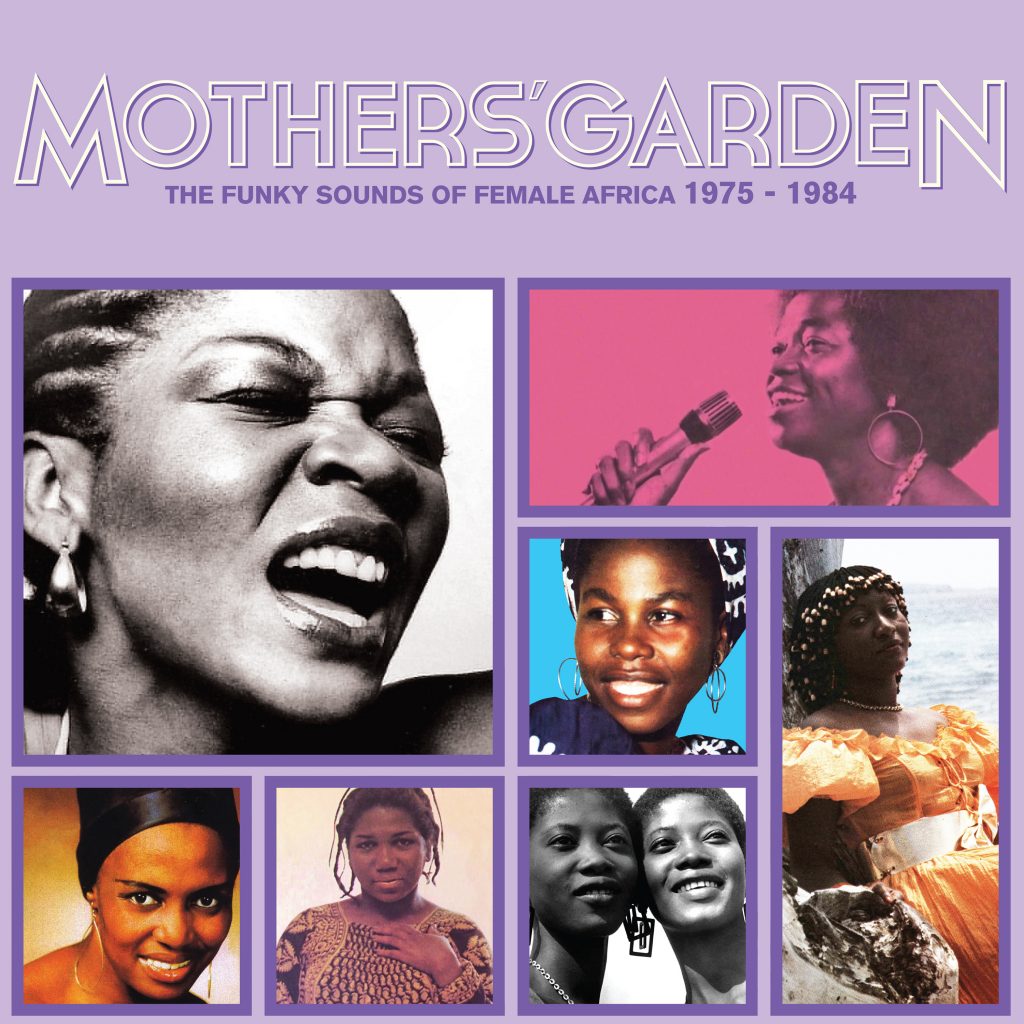 Africa Seven seems to be gathering steam all the time. Where do you see the label going over the next couple of years?
We're experimenting with the edits, which seems to be doing great… so hopefully a bit more of that. We have plans afoot for a big push on the "World Seven" label, at the moment it's been a soft launch and there is definitely a lot more to come from this.
In terms of Africa Seven itself, more of the same… possibly some more DJ events and a live event would be great, but that's not easy to orchestrate.
Please can you give us 4 Tracks (2 each) which have inspired you personally.
RICH
Tough question, narrowing down a compilation to 10 tracks is hard enough… 2 tracks is so hard!
Frank Zappa – Zombie Wolf
Stepping out of the pop scene in my youth thanks to some older friends exposing me to more experimental music!
Jaco Pastorius- Come On, Come Over
"The More Time You Spend Feeling Happy The Less Time You Spend Feeling Blue" inspiring indeed… plus I'm a bass player, so obviously this inspires me in other ways too!
TOM:
Theadora Ifudu – This time' around
This one cos its smooth and I spent a while tracking down Dora and it's hopefully coming out on A7 soon
Monomono – Give the Beggar a Chance
This was one of the first AFRO records I found.
For more info on Africa Seven check:
Facebook: https://www.facebook.com/africasevenrecords/
Soundcloud: https://soundcloud.com/africaseven
Website: http://www.africaseven.com/
Bandcamp: www.africaseven.bandcamp.com
Tags:
A7 Edits
,
Africa Seven
,
JD Twitch
,
Stefano Ritteri
,
World Seven