Chris Massey – Le Visiteur Featured Artist (Paper Recordings / Sprechen)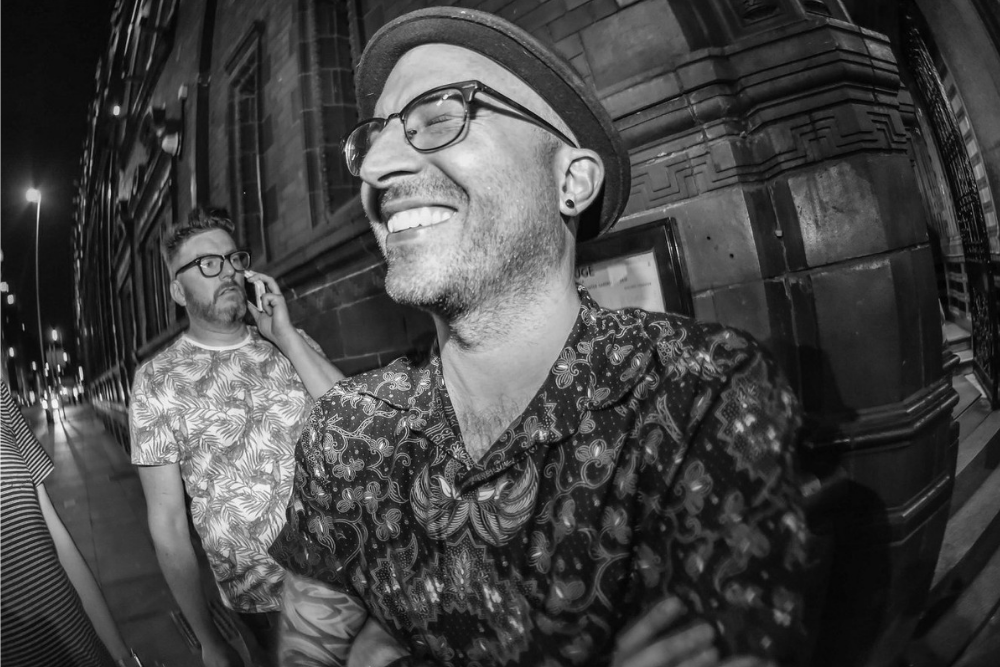 Chris Massey – Le Visiteur Featured Artist (Paper Recordings / Sprechen)
Based in Manchester Chris Massey is a man who is immersed in music. He is a producer, promoter, event booker, A&R and label boss. Safe to say he likes to keep busy.
Chris is head of A&R for one of the UK's legendary record labels Paper Recordings. He has also set up his own label Sprechen which has been building a huge reputation over the last couple of years with classy releases from Justin Unabomber, Kohib, Bill Brewster, James Rod and many more excellent artists.
As a producer and remixer he is in equally huge demand with releases on Southern Fried, Paper Recordings, Black Riot and many more of the cream of UK electronic labels.
Chris is also one third of team behind the legendary Electric Chair Nights and their continuing End of Year Riot events.
Hot on the heels of his excellent new track Castro Beat dropping on Black Riot records we caught up with Chris as he heads into a busy summer of events and releases. We had a chat about his production career, his work with the labels and get some tips for a day out in Manchester.
Hi there Chris,
Thanks for speaking to us today.
For our readers who haven't come across your releases before how would you describe the musical style of Chris Massey?
When I'm DJing I like to try & straddle as many genres & styles as possible and try to not be too snobby or 'beard strokey'. Variety is the spice of life so they say and I think a 2+ hour set is much more enjoyable for the dancers and also the DJ if everyone is totally kept on their toes & thrown curveballs.
For my productions I tend to sit in the studio and just see what works & what sticks on that particular day! I'll always go with the same mindset as mentioned above and not settle on specific sound…I might try to do a 120bpm house kinda cut but may find part way through that it actually sounds better slowed down to a 100bpm chugger.
How would you describe your latest release 'Castro Beat' which is out now on the Black Riot label and can you give us a bit of history about the release?
I made a start on it years & years ago with the sample but couldn't get a vibe so I shelved it and then went back in with a fresh perspective and idea of the layout. I got my mate to record some wah-wah guitar and then finished it off when I took it to be engineered which resulted in it having such a fuller sound. I'm super pleased with it and hope it will soundtrack many a dance floor & festival this Summer!
Which 3 tracks that you have done would you describe as quintessentially Chris Massey?
BeatDrum feat. vocals by Michelle Manetti
I'll be the fist to admit that I'm not great with melodies, chords, etc so I tend to just go with a load of crash bang whallops which I think this one has heaps of. It never fails to go right off whenever I play it.
You Are Devine (feat. Emperor Machine)
When producing or DJing I always go with the mindset that its gotta be a party and I think this one delivers. Again it never fails to rock when I drop it and I do like the more late night mucky kinda party vibes:
Supernature Sunday (with James Rod)
Another straight up party pumper. Was really pleased with how this came out sounding. James sent me a load of audio files with some great sounds which I was able to go to town on & tighten up, fatten up & construct into Supernature Sunday which was named after the amazing party I sometimes play for here in Manchester.
 How would you say your sound has developed since you started producing?
Ha! I'm not sure if it has! I'd like to think i've gained more knowledge along the way. I think by working with other producers and sitting in engineering sessions I've been able to keep building up a knowledge base which started back when I was doing music at college. You never stop learning though and that's what I love about each session is that it brings so many new suprises to the table!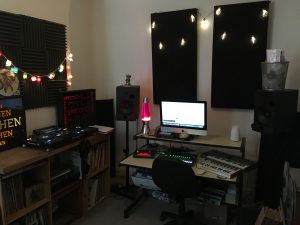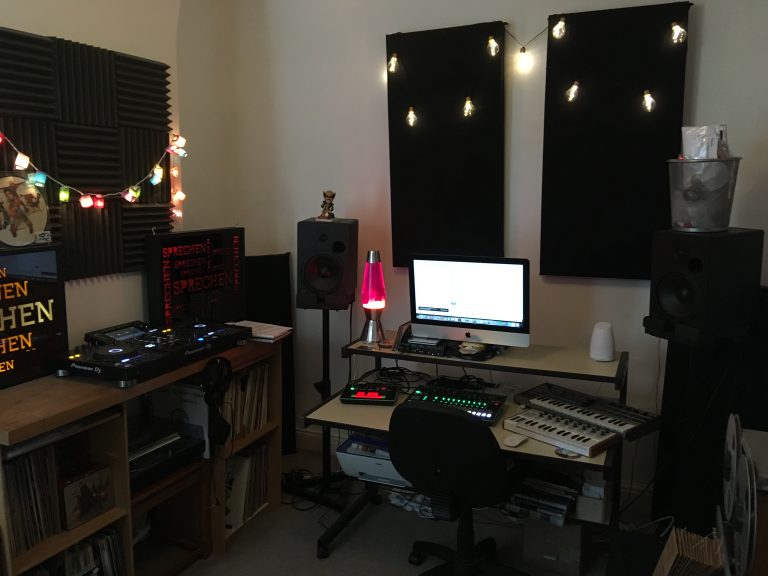 As well as being a producer you are also A&R for legendary UK label Paper Recordings and you are behind the brilliant Sprechen Label out of Manchester. Firstly can you tell us a little about your journey to launching the label, what is the ethos of the label and how will you make it stand out in a crowded market?
Sprechen started on the back of me working on El Diablos Social Club which was a label & club night ran by Neil Diablo. He said he was finishing the brand and that I should start up my own label, which I did initially to put stuff out of my own that was maybe a bit too pumping for Paper and to also source out other like minded producers.
We look to run it as diverse as possible and just put out music that is aimed at the dance floor . As long as its packing groove & melody it can be of any genre & style. I suppose this is what makes us stand out (I hope!) .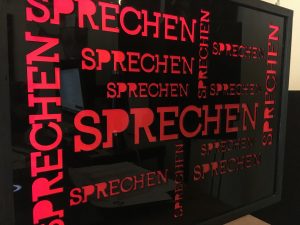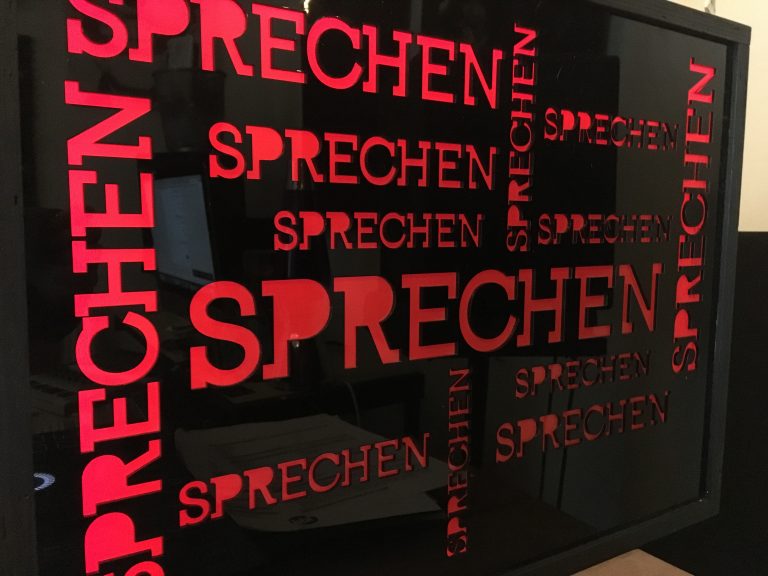 Which 3 tracks that you have released on the label so far would you say perfectly sum up the musical direction of the label?
Gina Breeze – Make Me Feel
Hands down one of my fave producers, Gina has a real unique sound to her productions that makes her one of the most exciting musical people in Manchester at the moment. Hints of house & techno pepper her productions but she still manages to pack bags of soul into her stuff which although quite stripped back are never beige or boring. We've got an incredible E.P. of hers dropping soon which is simply incredible.
Luca Vera – De Mentalism
I'm an absolute sucker for percussion led house grooves and this cut is an absolute bomb! This got big plays & support by Nancy Noise & Nick Warren (who are 2 heroes of mine) so was great to see the response it got. Just a great party track, simple groove & hooks but just really works. We've got a few more bits coming from Luca which are great, each track he does sounds totally different to the last.
Kohib – Itchy Kitchy People
I'm a massive fan of Kohib. We put some stuff out of his on Paper but I kinda 'borrowed' him for Sprechen & not given him back yet! Ha ha. This track is just absolutely fu*king nuts! Suitably wonky & weird to drop at the right time of night when people's meds have kicked in:
What tips do you have for any would be label owners on how best to run a label in the digital age when margins are so much smaller than when they used to be with vinyl sales?
Man I wish I knew myself how to run one! Ha ha! I think you need to have a pretty clear vision of what you want to do and prepare yourself for not everybody fully understanding that vision. Just keep on with it and ultimately do it because ou love it and want to work with like minded people.
You also did a superb Vinyl EP with Justin Unabomber, do you plan to do more vinyl releases?
I'm hoping we can get a follow up release from Justin but he is just so incredibly busy with other work commitments that its hard for him to get the time to work on anything. Its defo been spoken about and I think the amazing reaction & response to how well the E.P. was received shows that a follow up would be good!
2019 is shaping up to be a huge year for the label with your superb release for Kohib and heavy releases from Gina Breeze and Night Giants incoming. Where do you see the label going over the next couple of years?
I'm hoping to just keep up the consistency of releases and continue to work with some new & exciting talent. There's a real wave of ace new female DJs & producers coming through here in Manchester, some of whom i've been working with so hopefully we'll see some Sprechen sounds coming from the likes of Reeta & Kirby, 2 wicked DJs who are pretty handy in the studio too.
I'm also hoping to do a few choice parties & showcase parties as well as continue to develop a studio working relationship with artists in Jakarta, Indonesia which has been building over the last couple of years as seen in the video below.
When you are djing what is your 'if all else fails track'?
Always John Talabot's remix of Seasun by Delorean. I have vivid memories of Ewan Pearson dropping this at Barbarellas back when I used to be booking & programming Electric Elephant (RIP) in Croatia. Amazing scenes and ever since then it's never left the box!
What else can we expect from Chris Massey in 2019?
I've got a few releases dropping on Black Riot, Midnight Riot, Is It Balearic and also a remix of A Certain Ratio which I'm mega excited about that is out on Mute!
I'm also hoping to get a bundle of solo artist tracks finished and out. I seem to have so many collaborations coming out that I thought its high time I crack on with my own bits.
And finally, please can you give us 4 tips for a great day out in Manchester. A place to buy records, a place to eat, a place to drink, A place to see the sunset and a place to dance.
Buy Records – head to Clampdown Records & see Neil who has a wide variety of crates!
Place To Eat – Electrik in Chorlton for an amazing selection of pizzas. Pay £5 & get non-stop pizza too on certain days!
To Drink – The Britons Protection oozes 'old school boozer' & is ace whilst Electric Box at Hatch has some top notch craft ales on tap.
To Dance – The Refuge Basement on certain nights of the year & Joshua Brooks for Lost In Music are both well worth hitting up. If you're free on a Sunday then make sure its when Supernature Disco is taking place…hands down one of the best places in town with the best of crowds!
For more info on Chris Massey and Sprechen please check:
Chris Massey Facebook: https://www.facebook.com/chrismasseymusic
Chris Massey Soundcloud: https://soundcloud.com/chrismasseymusic
Sprechen Facebook: https://www.facebook.com/SprechenMusic/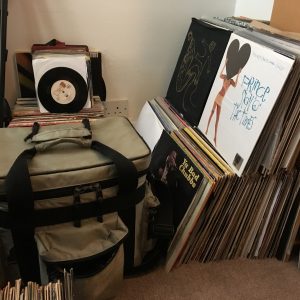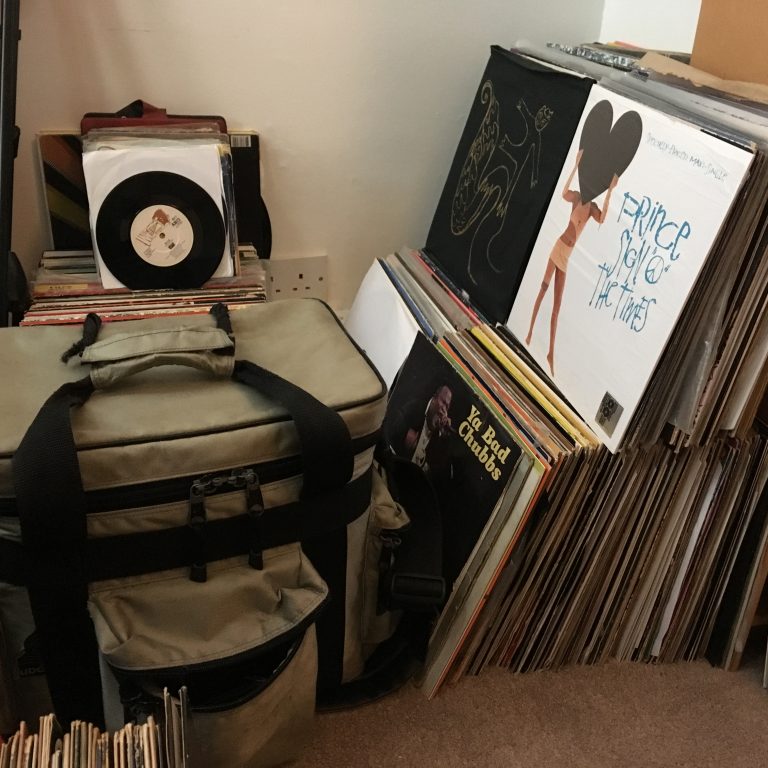 Tags:
Chris Massey
,
manchester
,
paper recordings
,
Sprechen