Earthboogie – Top 10 – Artists Who Influenced Their Album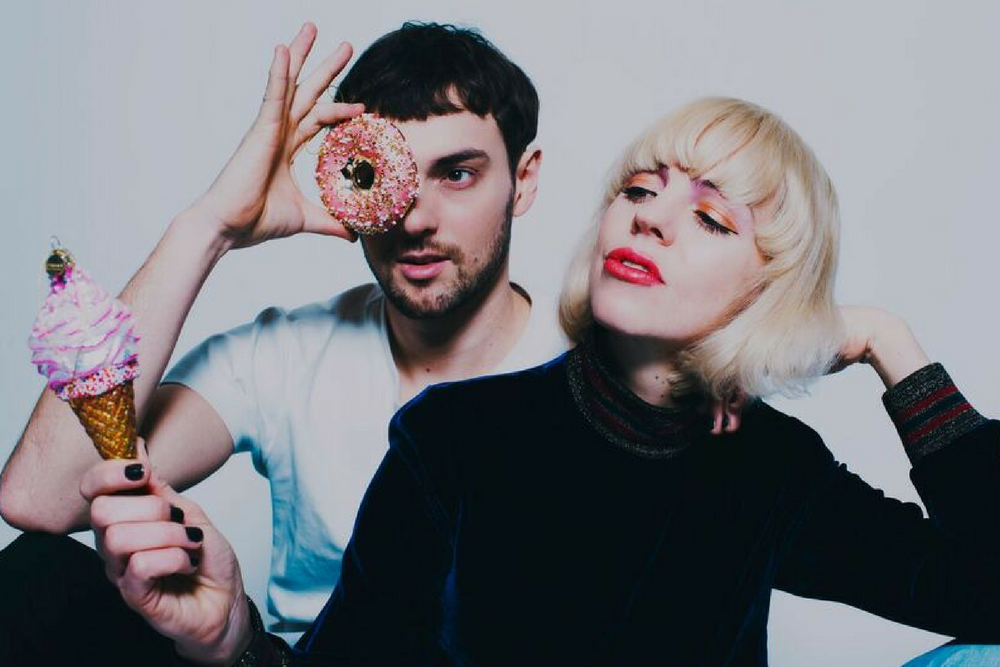 Ahead of the launch of their excellent debut album 'Human Call' this Friday on Leng we caught up with Earthboogie to discuss some of the artists who have influenced the melting pot of sounds for their album.
UK based Earthboogie are the duo Izaak Gray & Nicola Robinson who draw influences from world music and vibes as diverse as African, Latin and Eastern sounds throwing in everything from rock guitars, disco riffs, vintage synths and heavy African drum rhythms into the ring for Human call. It's an album which veers from the Balearic to disco, from Jazz inflection to club smashes, in short a smorgasbord of divine and sun infused sounds. This is an album which works as well at home as it does in the clubs. Make sure you give it a listen!
Check out their track Overground then get on their Top 10, it's a good one!
1. Manu Dibango – Echoes Beti
We're going to continually cite Manu Dibango as a reference whenever we're asked because his music is a rare blend of technical, experimental, and human, which this track in particular is a fine example.
2. Nina Miranda – Silken Horse
(from the Album Freedom of Movement) This is the mother track of Silken Moon, we worked with some of the off-cuts of this record, and recorded new material for Silken Moon.
3. Eddy Grant – Walking on Sunshine
We discovered this record in Nicola's mum's record collection, and really loved the horns and guitars, which there are many of on our album. He's also from the same part of London as us.
4. Mushrooms Project – Dubby Bolas
This record (and the whole Album) is beautifully recorded. We liked it so much we asked to do a remix half way through making our Album which you can check HERE
5. Level 42 – Love Games
This is the brit-funk classic, and one of the records that pioneered slap bass. The whole track is so light, and the suddenly there's an epic breakdown (of the Jazz-Funk variety) 2/3rds of the way that floats off, with a return to earth for the final verse.
6. Leftfield – Release the pressure
As the've had a fair slice of 'commercial success' (see the commercials their music is in) it's easy to forget how willing they were to push envelope. The technical quality of the mixing and mastering from this era is generally unparalleled in our own.
7. Klein and MBO – The MBO Theme
This minimalist Italo record has funky guitars like the world is ending. We love a funky guitar as the bedrock of a record.
8. Phreek Plus One – Lazer Rock
We're Big Phreek Plus One fans, especially for their cosmic vibes. Their records sound absolutely incredible on a decent system.
9. Space – Tango in Space
Another record we discovered in Nicola's mum's collection. What a band. Checkout the full size head-gear, which surely had to an inspiration for today's head gear wearing musicians, not to point any fingers. Also, their music is incredible, operatically cosmic at times, but still in no way lacking the funky stuff.
10. Ilija Rudman – Soul Embrace
Ilija Rudman's take on Nu-Disco balances quirk against groove, with body popping style beats. His records are always interesting, colourful and fun.
For more info on Earthboogie & Leng check:
www.facebook.com/earthboogie
www.soundcloud.com/earthboogie
www.lengrecords.com
Tags:
earthboogie
,
human call
,
leng
,
world music