Sam Irl – Top 10 Influences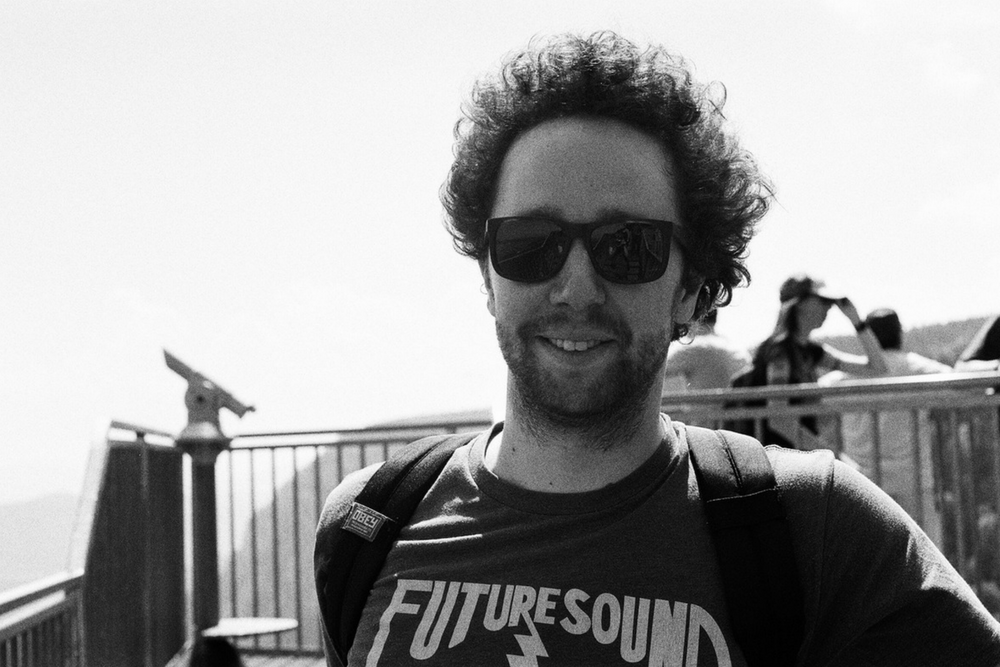 Sam Irl – Top 10 Influences
Hot on the tail of our very tasty Premier of Split River a couple of days ago we caught up with Bavarian producer Sam IRL to pin down some of the influences which have lead him towards the sound of his brilliant Rain Technique EP which has just been released on Freerange. It's an interesting list from Jazz pianists to the leftfield hip-hop of Quazimodo, from the soulful warmth of D-Angelo to the broken beat of Recloose. Listen to the premier and then check out this great list. You can also check the review of his EP
HERE
Bill Evans Trio – Sunday at the Village Vanguard (Album)
While I was practicing a lot of jazz piano in my youth, Bill Evans was the jazz pianist I listened to the most. The trio albums together with Scott LaFaro and Paul Motian are beautiful works of the art. The interaction and in-depth musical understanding between these three musicians speaks for itself.
Jazzanova – The Remixes 1997-2000 (Album)
Jazzanova's musicality, innovation and top-notch production quality was a big influence and always something I tried to aspire to. Listening to the detailled and very skillfull arrangements it is a bit mind-boggling to know that they did all that on an 1980ies Atari Mega ST and hardware samplers.
Rhythm & Sound – With The Artists (Album)
The reference for sonic depth and bass. Moritz von Oswald & Mark Ernestus took traditional dub music and made something completely unique.
D'Angelo – Voodoo (Album)
Incredible album start to finish. Besides the amazing musical performances by all people involved, the recording and mixing quality of this album (by audio engineer legend Russell Elevado) is beyond sublime.
Kaidi Tatham & Dego – Got Me Puzzled (feat. Face) (12)
For me personally the most beautiful Broken Beat tune ever made.
Moonstarr – Dupont (Album)
Discovered through two DJ friends from my Lower Bavarian hometown who were way more knowledgable than me when it comes to Nujazz & Broken Beat at that time (thanks Charlie & Reiner!), this album was a big influence on me as a young producer. Moonstarr's a don!
Quasimoto – The Unseen (Album)
The whole sound, grit, vibe and bounce of "The Unseen" is so good (plus the amazing SP-1200 production). But pretty much everything Madlib has released is excellent and unique in it's own right (e.g. Yesterday's New Quintet, DJ Rels, etc.). Hard to grasp how one person can be so productive and so consistently dope!
Impact All Stars – Java Java Java Java (Album)
I discovered this early dub album through a CD compilation, which had the "Ordinary Version Dub" on it. Got the viny album version a few years later. Some heavy riddims!
Afronaught – Transcend Me (12")
Another Broken Beat classic. The part when the heavy piano chords, played by Kaidi Tatham, drop in around the middle of the song is so funky. Love the mixture of a programmed and live feel of the tune.
Recloose – Us vs. Us (Kid Sublime Remix) (12")
Kid Sublime (and Rednose Distrikt) were a large influence while i was starting out producing. Their minimalist, stripped-down, raw yet warm and soulful productions brought a whole new (and partially very humorous) approach to "beat" music.
Tags:
freerange
,
sam irl
,
top 10